Saltley Stallions has launched a 12 week football initiative for young British Muslim women in the BAME communities of Birmingham to take part in the sport.
Launched last month during the month of Ramadan, the pilot programme will run until late August and provide both football training and coach-player mentoring.
Saltley Women's Football Club was brought to fruition by Obayed Hussain, Imam and founder of the Saltley teams, and Yasmin Nessa, a Masters Student at the University of Birmingham, following enthusiasm from Muslim women in the local community to play football.
The Saltley team had always been aware of the barriers to sport women from underrepresented communities face and given the demand to start a team, Obayed and Yasmin wanted to take the lead and create a space where participants could learn to confront preconceptions, stereotypes and negative ideologies, through their common love of football.
As the Women's World Cup just kicked off (7th June), Saltley Women's Football Club launched its pilot season following recent successes for women's football and the feel-good factor that comes hand in hand.
Seeking to build the confidence and resilience of its participants, Saltley WFC aims to tackle the societal pressures women face every day and help remove the cultural divides and barriers which prevent young Muslim women from getting involved in sport. The programme does this by combining regular training sessions with coach-player mentoring, promoting wellbeing, empowerment, teamwork and leadership skills on and off the pitch.
The pilot programme will culminate with a special event in August where the participants will have the chance to meet and speak with some of the country's most inspirational women who have overcome diversity and succeeded in moving positively past negative preconceptions to prosper in their personal and professional lives.
Obayed Hussain, co-founder of Saltley Women's Football Club and founder of the UK's first Ramadan Midnight Football League in 2018, said: "I am really proud to have helped make Saltley Women's Football Club a reality. The young Muslim women of Birmingham have very few sporting outlets that are set up with them in mind and I hope that this pilot will provide a fun space where they can enjoy football but also develop as people.
"I believe strongly in the power that football holds in encouraging social cohesion and with my team at Saltley I have worked hard to make this programme the most enriching and helpful experience I can both on and off the field."
23-year-old Yasmin Nessa, co-founder and captain of Saltley Women's Football Club, said: "This initiative has given us a great sporting outlet but also the opportunity to meet others from the community.
"I know there has been a huge demand for more women's football because of the World Cup and I'd like to extend a huge thank you to Obayed and Shannie for making it happen."
The Master student, grew up watching matches at Aston Villa with friends and family and believes the spirit of the game is unique in its capacity to bring people together and to create a lively and vibrant atmosphere amongst different groups of people.
"I've grown up playing football on the street with my neighbours,"adds Yasmin.
"I truly believe the spirit of football is unique in its capacity to bring people together and to create a lively and vibrant atmosphere amongst different groups of people."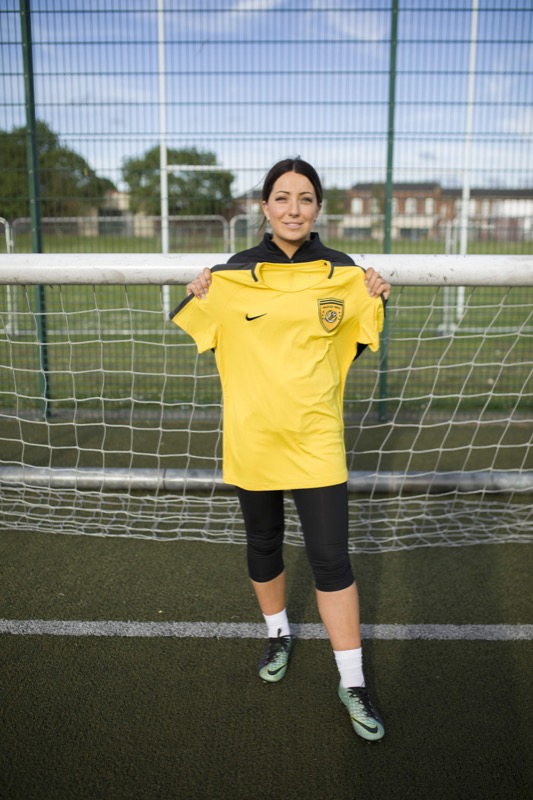 Shannie Jennings, coach at Saltley Women's Football Club and West Bromwich Albion and semi-professional footballer for Birmingham and West Midlands Ladies commented: "This is a really exciting time for women's football and I'm excited to be working with Saltley WFC to help inspire a new generation of female Muslim footballers.
"It has been fantastic to see the great level of football talent among these young women and I look forward to helping them develop further in the coming weeks."