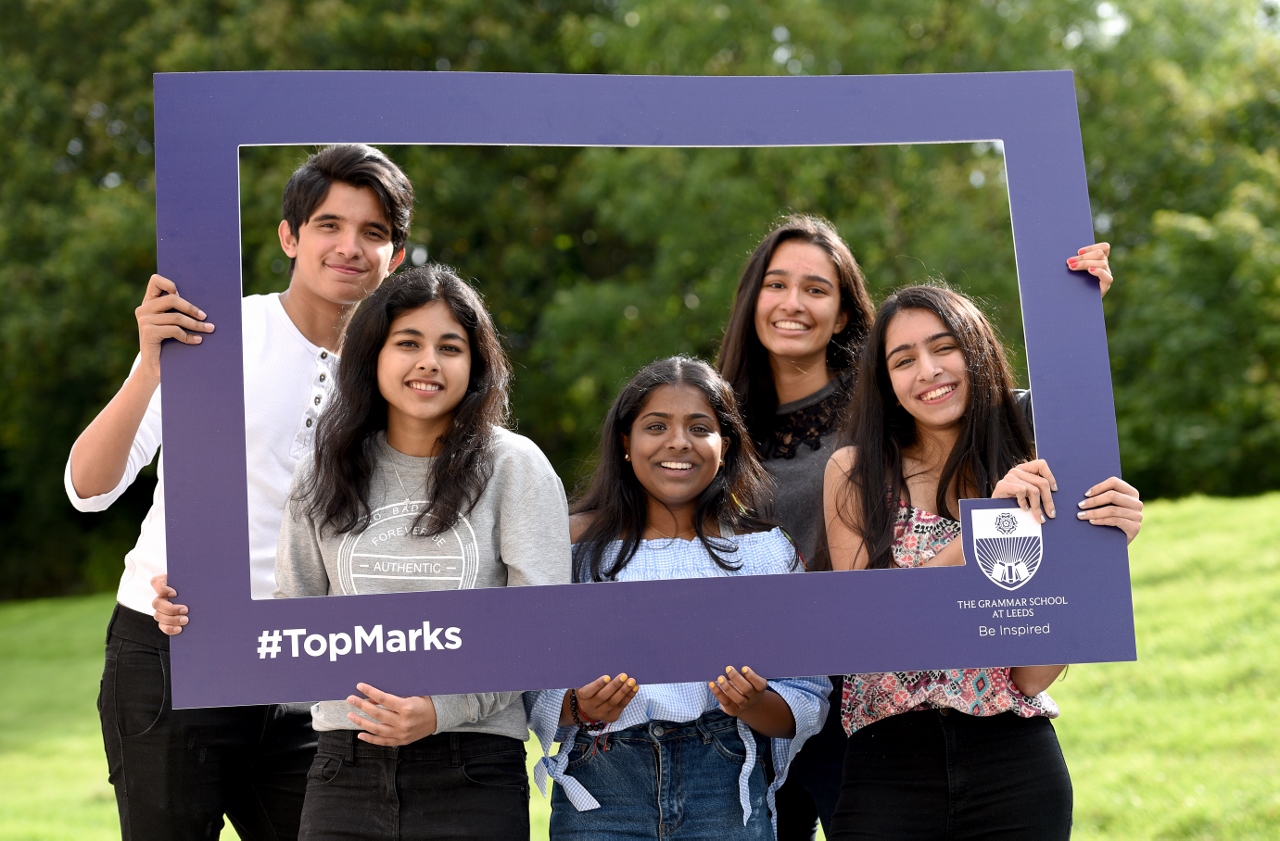 Students at The Grammar School at Leeds (GSAL) are celebrating their best-ever GCSE results in the top grades with more than a quarter achieving the highest possible grades.
One of the outstanding achievers is Shazia Sarela, who achieved eight A*s and two 9s under the new numerical grading system for English language and literature. She looks set for success in her ambition to attain a place at medical school in two years time after sitting A-levels in maths, further maths, chemistry and biology.
It is the first year that the new 9 – 1 grades have replaced A*-G for English language and English literature, with all other subjects graded in the traditional A*-G format at GSAL. Students at GSAL already study the more rigorous maths IGCSE which remains graded A*-G (although maths GCSE is now graded 9-1).
Other students with the maximum eight A*s include Samyuktha Ganesh, who also earned grades 8 and 9 in English and Priyanka Misra who added 9 and 7 to her clean sweep of A*s.
There were notable performances in this summer's examinations too from Rohan Karthik with seven A*s, A and two 9s; Manasvi Tyagi with seven A*s, A, 9 and 8; Niharika Manu with seven A*s, A, 9 and 8; Ishak Rouf with seven A*s, B and two 8s; Roshan Singh-Morgan with six A*s, two As, 8 and 9 and Vikram Sharma with six A*s, A, B and two 9s.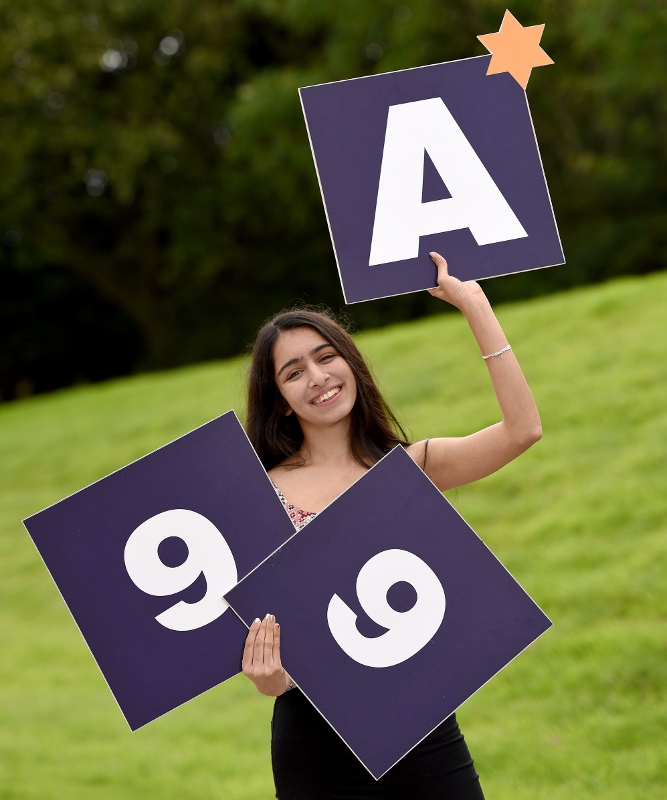 From GSAL's cohort of 220 GCSE candidates, 26 per cent clocked up the highest grades of A/7 or above in every subject, including five who achieved a clean sweep of eight A*s and two grade 9s each.
In the face of national predictions that top grades would be harder to achieve, GSAL students have surpassed the school record for top grades with 42 per cent of grades at A*/8 or above. The school also achieved its best results since 2011 with 98 per cent of passes at C/4 or above.
Nationally 2.2 per cent of GCSE candidates achieved grade 9 in English language while GSAL students achieved 14.5 per cent, almost seven times the national average.
Principal Sue Woodroofe said: "I could not be more proud of this year's GCSE students. They are the first to have studied the new English language and English literature courses and other GCSE subjects with more challenging course content and they have performed brilliantly.
"These GCSEs are the toughest since the change from O-levels and our results testify to the outstanding achievements of a wonderful group of year 11 students and promise much for their A-level futures.
"I am grateful to staff and parents whose support for, and encouragement of, the children has been first class."