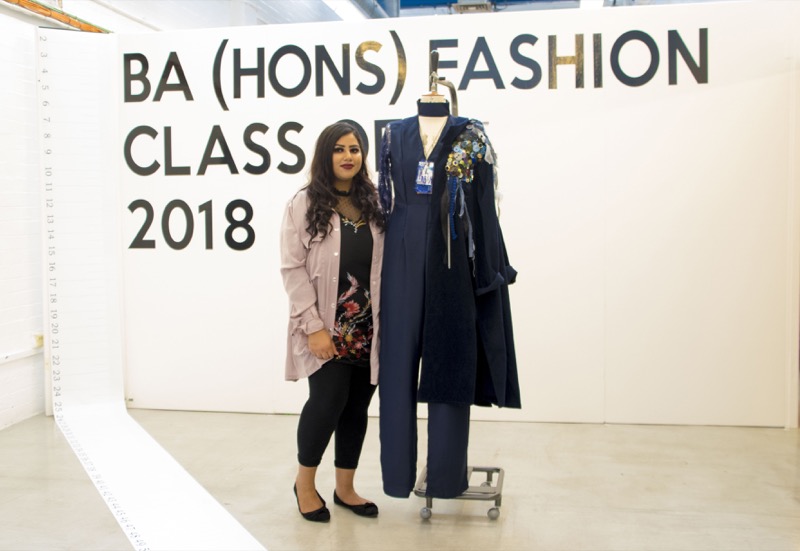 Rosa Parks, recycling and road safety were among the inspirations for fashion collections paraded on the catwalk at Bradford College.
Graduating fashion students from Bradford School of Art showcased their creative, extravagant and edgy designs to family, friends, staff, students and fashion industry figures at a series of shows.
Among the dramatic designs on show this year were cardboard animal heads, garments made from charity shop-sourced denim jeans and gender neutral outfits.
The collections were created by students on the BA (Hons) Fashion degree, HNC Fashion and Textiles course and the Access to HE programme and all won huge applause from the fashion-loving audience in the college's Lister Building.
Iram Hussain was among the students seeing their designs take centre stage. Her collection is called Rosa.
She said: "My concept is based on the civil rights movements. I decided to look into a key figure from the past movements and chose to look at Rosa Parks. I also looked at the Black Lives Matter.
"The silhouettes of the garments incorporate femininity with oversized hoodies. All the fabrics were bought to keep in line with the darkness of the outfits and the hint of yellow was used to represent a colour used in both past and present movements."
Hi-Viz was the name of Husain Patel's collection. He said: "My collection is based on combining my love of urban streetwear with road safety elements to create a unisex collection which is both aesthetically pleasing and practical."
Thandiwe Eagleton's collection, called Merged, focuses on sustainability. She said: "The production of fabrics is ruining the environment because of the chemicals used. I decided I would like to see more designers making sustainable clothing and it starts with me."
Dance of Death was the title of Zahra Mahmood's women's wear collection inspired by bullfighting, ballet, surrealism and manipulation.
Aishah Khan's collection, Unpredictable, is based on water with PVC plastic representing water and ruffles to represent rushing water.
One collection was created in collaboration with the Born in Bradford health project with 25 knitted cardigans donated by Oxfam being used as the basis for designs inspired by the city's elderly population.
Work by final year students from numerous courses at Bradford School of Art and Northern School of Creative Industries are on display to the public in an exhibition in the college's Dye House Gallery between until June 15. Entry is free. For more details see the Bradford College website.
Work on show is from students on degree courses in visual arts, graphic design, textiles, fine art, interior design, photography, media make-up with special effects and fashion.
---
Anyone interested in studying at the Bradford School or Art of Northern School of Creative Industries is encouraged to come along to the Bradford College open day on Saturday 7 July, 11am to 2pm. The Dye House Gallery is in Lister Building, Carlton Street, Bradford, BD7 1AY.