"I'm still struggling to take in the fact that the son of an immigrant textile worker could be asked to help the Lord Lieutenant in her role representing the Queen."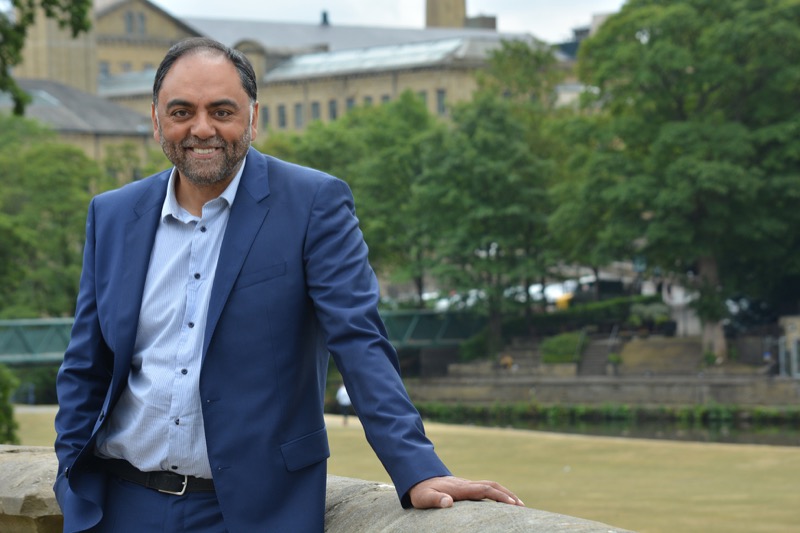 A Bradford restaurateur and community leader has been appointed a Deputy Lieutenant of West Yorkshire.
The appointment of Zulfi Karim, General Secretary of Bradford Council for Mosques and owner of Curryosity restaurant, in Saltaire, Bradford, comes after years of dedication to integrating and uniting communities.
Mr Karim, aged 51, said: "My appointment as a deputy lieutenant is a huge honour. I'm immensely proud to be asked to take on the role and I'm still struggling to take in the fact that the son of an immigrant textile worker, born and raised in the inner city, could be asked to help the Lord Lieutenant in her role representing the Queen.
"It's very humbling but it also sends a positive message that one's origin should not be a barrier to success in the UK. One can remain true to one's identity but at the same time be able to contribute on a bigger and wider stage celebrating the best that this society has to offer."
Born and bred in Manningham, where his grandfather ran a grocer's shop, Mr Karim grew up opposite Drummond Mill, the textile factory where his father worked.
After studying marketing at Huddersfield College and, later, Bradford Management Centre, he established himself as an events organiser, a role in which he brought the world's biggest film-industry awards, run by the India International Film Academy (IIFA), to Bradford and helped to draw a worldwide audience of more than 400 million people.
That led to roles as a consultant with Bradford Urban Regeneration, helping to create the vision and feasibility assessment for the city centre, connecting areas such as Manningham to the Will Alsop Masterplan, and then with Bradford Council's regeneration department. He later also worked with the regional development agency Yorkshire Forward and served as a non-executive director of the Yorkshire Tourist Board.
A winner of numerous awards for his voluntary and community relations contributions, Mr Karim, who is a founding director of Bradford UNESCO City of Film, is also a former governor of Leeds City College and has also served as a board member of Breast Cancer Haven, in Leeds.
In 2009, his love of food, culture and community drew him to launch the first World Curry Festival in Bradford, drawing in top chefs and food experts from across the globe. In 2015, he took the festival to Malaysia for the first time to spread the word about Yorkshire's talented chefs.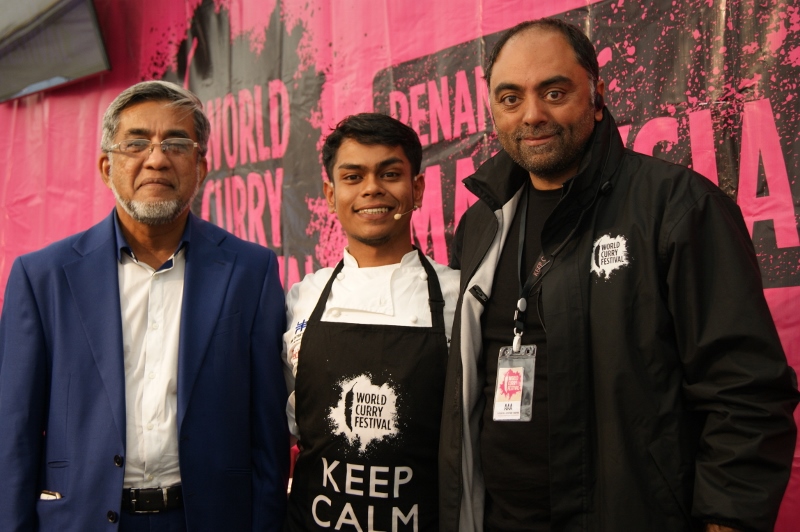 Mr Karim said: "If there's one thing that brings all cultures together it's food – people may follow different religions, or hold conflicting political views, but talk about food and they'll have something to say to each other!"
Last year he went one step further and launched his own restaurant, Curryosity, in the World Heritage Site of Saltaire, where he specialises in meals based on authentic street food, taken from personally-sourced original recipes from pre-partition India.
Mr Karim hit the international headlines in 2013 after Asian Express newspaper broke the story of him rallying the Muslim community to raise funds to save Bradford's last remaining Jewish synagogue from closure. The Grade II-listed, 132-year-old building was leaking and damaged and the congregation, which could not afford the repairs, would have been forced to worship in Leeds.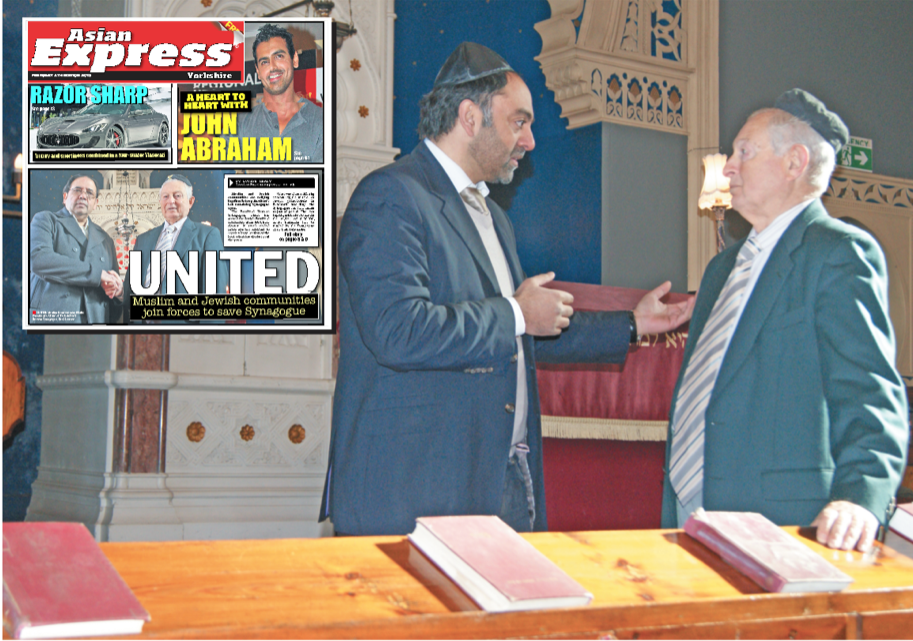 Mr Karim said: "I have spent many years working in the region's cities and I am passionate about genuinely integrating communities and creating social understanding.
"I have first-hand appreciation of multi-cultural issues and I want to reach diverse communities on their terms and help build bridges between them."
The father-of-two is married to Saira Ali, who works in a senior landscape design and conservation role at Bradford Council. His son Kesser is an inner-city school teacher, and daughter Aisha is currently at university.
"Bradford is our family home and I wouldn't want to be anywhere else," said Mr Karim.
"I hope that my new appointment will help me to spread the word about what a great place it is to live and work in.
"I really feel this isn't just an honour for me, it's an honour for the whole city and I will do my best to show people how proud I am of Bradford and West Yorkshire."