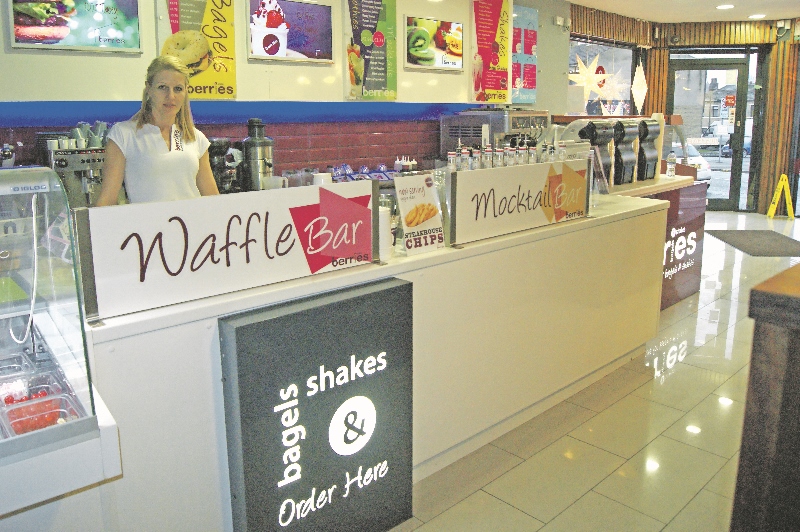 Bringing a new dining experience to Bradford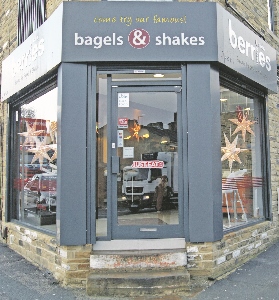 From travelling the world to featuring on the front cover of Forbes Magazine, Liva Alberta has achieved a lot in her life yet her latest project is taking place a little closer to home.
Bradford's Berries, Bagels and Shakes is the realisation of a dream come true for the established entrepreneur who has long wanted to bring a new level of food service to her adopted home city.
Born in Latvia, Liva moved to the US where she experienced a dining experience described as 'unlike anything she had ever tasted before'.
Ten years ago she arrived in Bradford and after successfully establishing and running her own estate agency 'Concierge Estates', Liva decided it was time to bring a taste of the States to Yorkshire.
With the aim of 'bringing bagels to Bradford', Berries, Bagels and Shakes was officially launched in July 2014.
Since its opening, the unique menu has only grown in popularity with diners travelling from across the city to enjoy a new slice of dining in comfortable surroundings.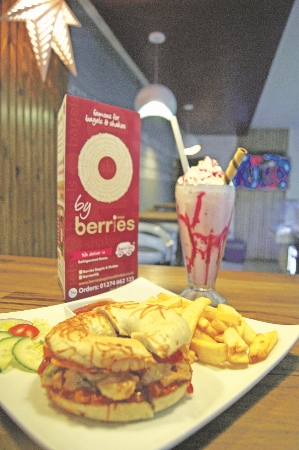 "I want people to experience foods which they have been missing out on here in Bradford and know that bagels are not just for lunch," Liva explained.
"Everything we sell here is created fresh and made-to-order from our renowned bagels to creamy shakes and a lot of time and effort was invested in developing the menu.
"I have had the opportunity of eating in famous restaurants around the world and have taken the best of these experiences and implemented them into this one site."
She added: "Our staff pride themselves on customer service and always deliver the highest quality meals which I am sure Bradford will love."
As well as a delectable menu, Berries, Bagels and Shakes provides a relaxed, comfortable atmosphere where people can enjoy their meals inside or take them away to be enjoyed at home.
A delivery service has proved extremely popular with businesses in the local area who are taking advantage of the healthier, fresh options, brought directly to the workplace at a time convenient to them.
With more sites set to open in Bradford and Leeds in the near future, your chance to experience American deli dining at its best looks to be just around the corner thanks to Berries, Bagels and Shakes.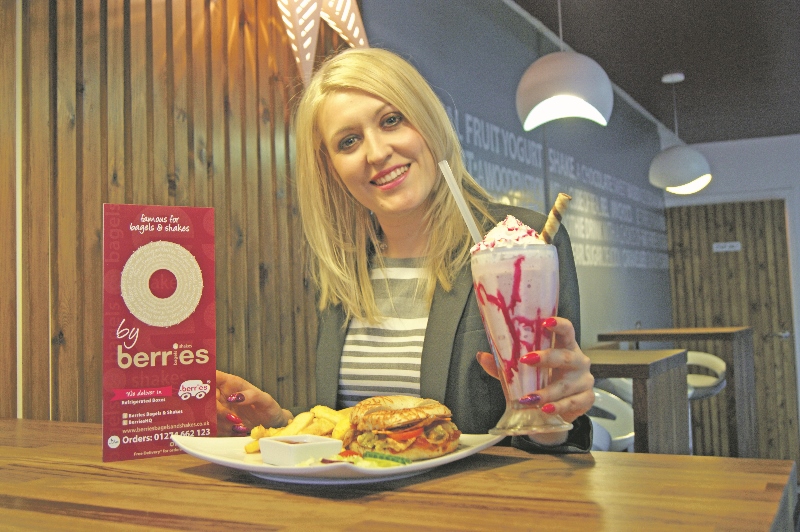 Opening times:
Monday-Saturday 11am-12am
Sunday 3pm-11pm
www.berriesbagelsandshakes.com
20 Killinghall Road, Bradford BD3 8DS
01274 662123