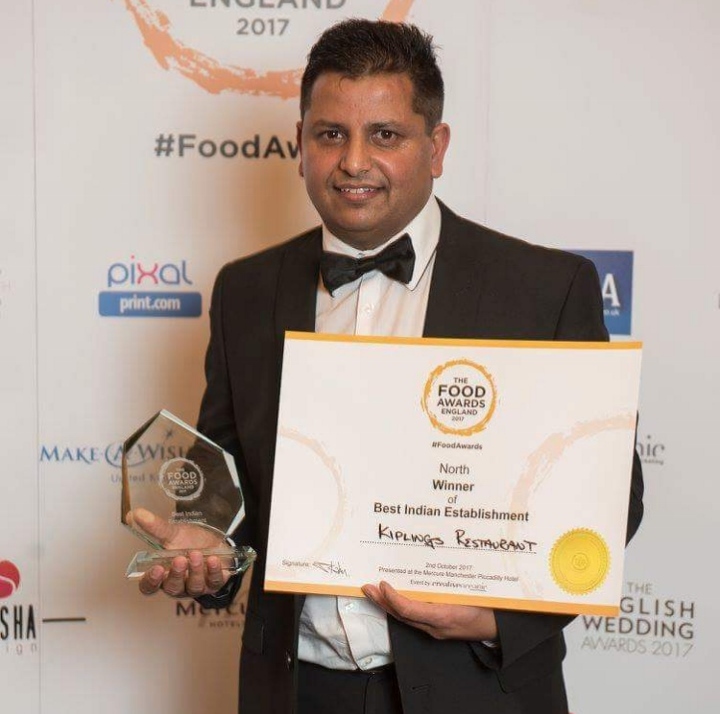 Kiplings in Halifax have been awarded for their culinary Indian delights which have satisfied the taste buds of locals and those from further afield, staving off relentless competition particularly from rivals in curry capital of the UK Bradford.
Halifax wouldn't be the first name on the lips of Indian food experts when it comes to where to go in Yorkshire for quality Indian cuisine, with Bradford and Leeds usually the choice; but Kiplings of Halifax has come through to be awarded the Best Indian Establishment in the North.
With the magnitude of competition in the North, particularly in Yorkshire this is a coup for the restaurant who were recognized as the best for their Indian meals at 'The food Awards England 2017'.
Not only were they awarded 'best in the north', they also went up against the winners of the three other regional heats, and in fact came out on top in this competition as well, to walk away with 'The Best Indian Establishment Overall', being recognised as the best Indian restaurant in the UK.
Mohammed Rafiq of Kiplings reflected on their incredible success he said: "This has really put Halifax on the map for Indian cuisine, it is usually the big boys in Bradford and Leeds that get the recognition, so this is really huge for us."
Kiplings pride themselves on their satisfaction to customers, comfort and affordability. Catering for couples, families and friends it's the perfect place for business, socialising or just general meet ups. Their restaurant is the ideal spot to relax and take in the exquisite award-winning food and drink on offer.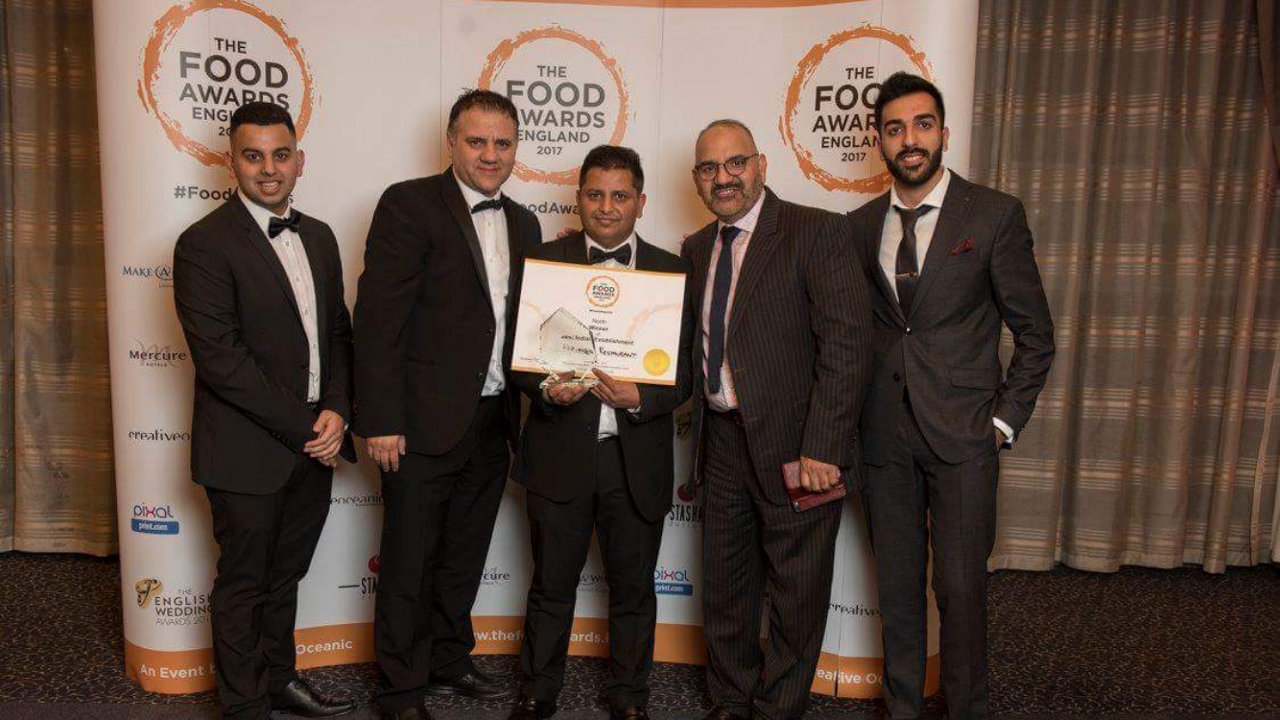 The event itself was the fourth annual Food Awards England event which welcomed 300 guests at the Mercure Manchester Piccadilly Hotel on Monday, October 2nd in celebration of the English food industry.
The Food Awards England rewards the success of local professionals and establishments, with the winners being a true reflection of the highest standards and customer service and voted by the public.
The awards themselves were split into local regions to ensure a diverse range of business from across England were recognised for their hard work, with each category having a national overall winner too.
The awards were supported by the Make-A-Wish-Foundation and the charity raised money for a worthwhile cause.
Kiplings are located at 28 Town Hall Street, Halifax, Sowerby Bridge, HX6 2EA. They are open Monday-Thursday 5PM – 11PM, Friday-Saturday 4.30PM–12PM and Sundays 4.30PM- 10:30PM. You can contact them for bookings on their number which is 01422 316895. Or online on their website which is www.kiplingsrestaurant.co.uk.