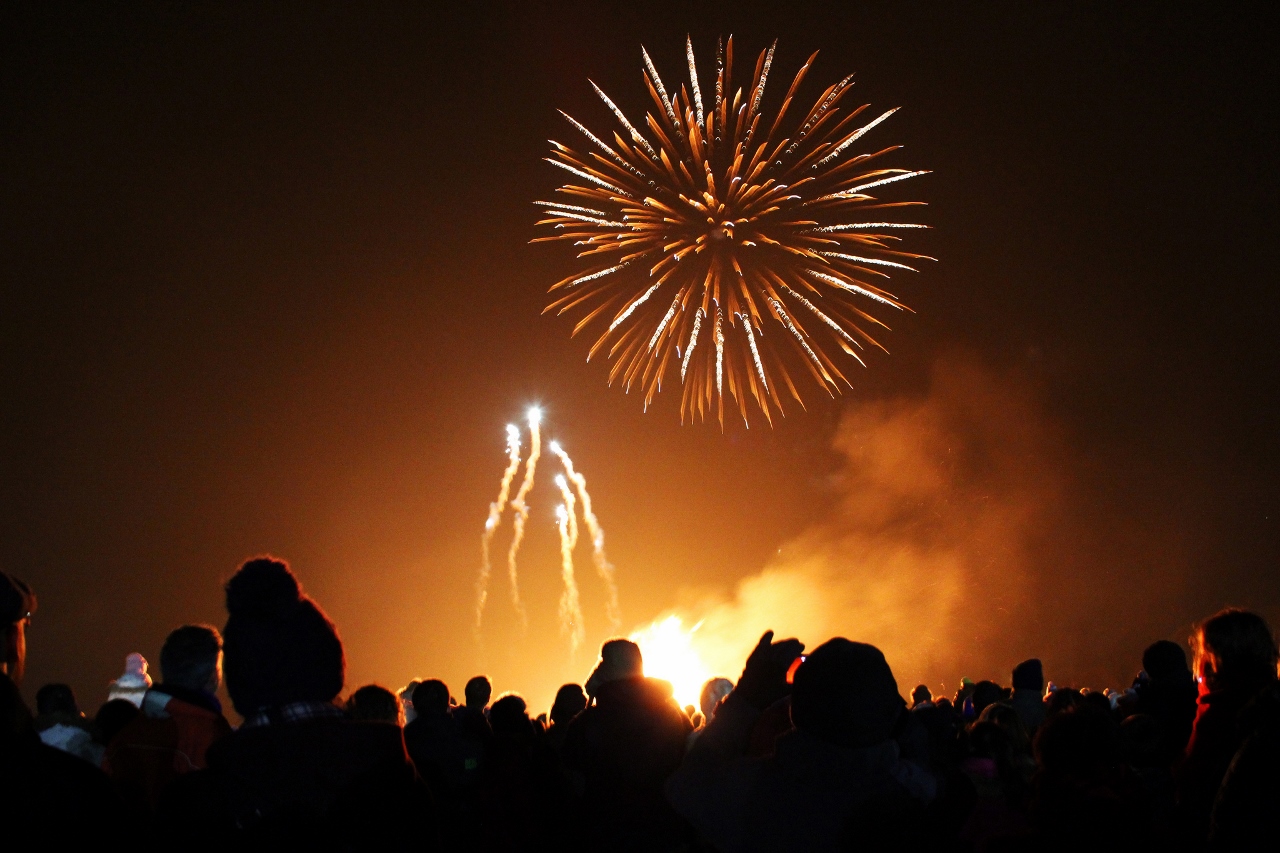 Businesses in Leeds are once again being offered the opportunity to sponsor one of the city's fantastic public bonfires, as part of festivities to mark Bonfire Night.
In what is always one of the stand out nights in the city's cultural calendar, six free community bonfires will be held by Leeds City Council on Friday 3rd November at; Roundhay Park; Middleton Park; Springhead Park in Rothwell; Woodhouse Moor; East End Park and Bramley Park.
With sponsorship already secured for the bonfires at Springhead Park and Middleton Park thanks to White Rose Shopping Centre, businesses still have the chance to show support for their local communities at the Woodhouse Moor, East End Park, Bramley Park and Roundhay Park events.
The bonfire at Roundhay Park is the biggest held in Leeds, attracting around 70,000 visitors, with approximately 200,000 people in total attending the city's six public bonfires. Through sponsorship, businesses are not only guaranteed great exposure on the night but also in the run up to each event through a package of promotional and advertising support offered by the council.
Councillor Lucinda Yeadon, Leeds City Council's executive member for the environment and sustainability, said: "The six public bonfires which we provide across Leeds every year as part of our Bonfire Night celebrations are extremely popular and a firm fixture in the calendar for people of all ages.
"Once again there is the chance for local businesses to join in the fun and show their support for their communities by sponsoring four of our public bonfires at Roundhay, Woodhouse, East End Park and Bramley.
"The footfall at all our bonfires is amazing, and we are always happy to work with businesses to provide a package which ensures that their sponsorship is given the exposure it deserves.
"On a final note, I would like to offer a big thank you to long-standing partner the White Rose Shopping Centre for sponsoring our bonfires at Springhead Park and Middleton which is as always greatly appreciated."
To discuss how your business or company can be involved in this year's Bonfire Night celebrations, please contact business partnerships officer, Julian Cooke on 0113 3786 002 or by email at: parks.sponsorship@leeds.gov.uk