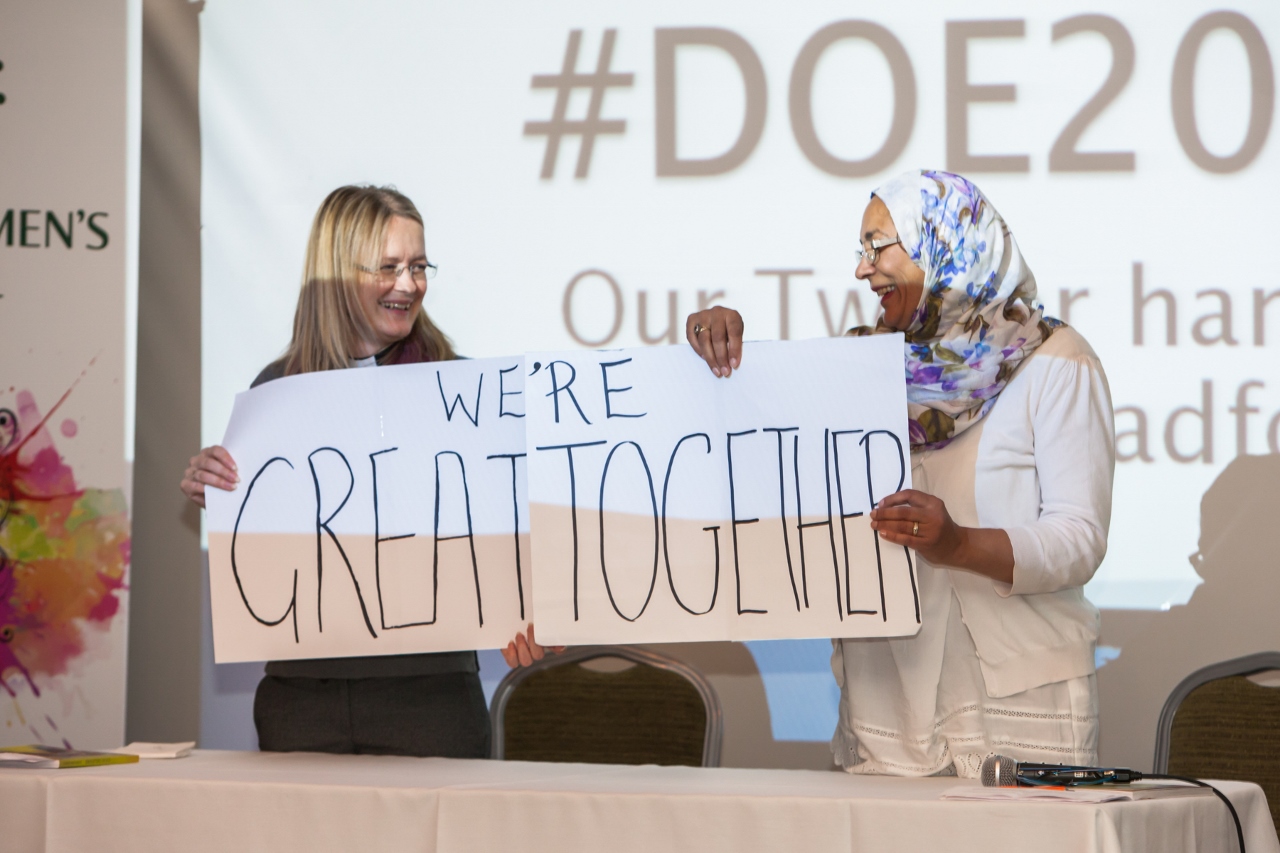 Over 250 women from across the UK including Glasgow, Wales, Leicester, Doncaster, Halifax, Rotherham, Middlesbrough, Newcastle, Blackburn, Manchester and London attended the conference alongside a delegation from Germany.
The conference, held at Mercure Hotel over three days, annually provides an opportunity for women of all faiths to come together from across the UK and beyond, in order to debate and discuss contemporary issues of importance to women.
Additionally this year, the first day of the conference was opened up to men in order to get the full spectrum of views on an important range of topics.
These included sessions with subject experts covering themes from Muslim responses to extremism, the legitimisation of Islamophobia in the mainstream and the role of faith communities in building resilience.
The conference provided an opportunity for women to come together from across the country in order to take ownership of the discourse surrounding Muslim women alongside challenging the widely held stereotypes of Muslim women being submissive.
Speakers included: Professor Salman Sayyid, Head of the School of Sociology and Social Policy at the University of Leeds, Lily Piachaud at the Jo Cox Foundation, Professor Paul Rogers – Professor of Peace Studies at the University of Bradford, Rt Revd Bishop Toby Howarth – Bishop of Bradford, Dr Riffat Hassan – Professor Emerita at the University of Louisville (USA), Dr Shuruq Naguib – Lecturer in Islamic Studies at the University of Lancaster and Revd Jenny Ramsden – Priest and interfaith worker amongst others.
The Rt Revd Dr Toby Howarth, Bishop of Bradford commented: "I am impressed and encouraged by the level of scholarship and insight that the Daughters of Conference brings together, and also offers to Bradford and beyond."