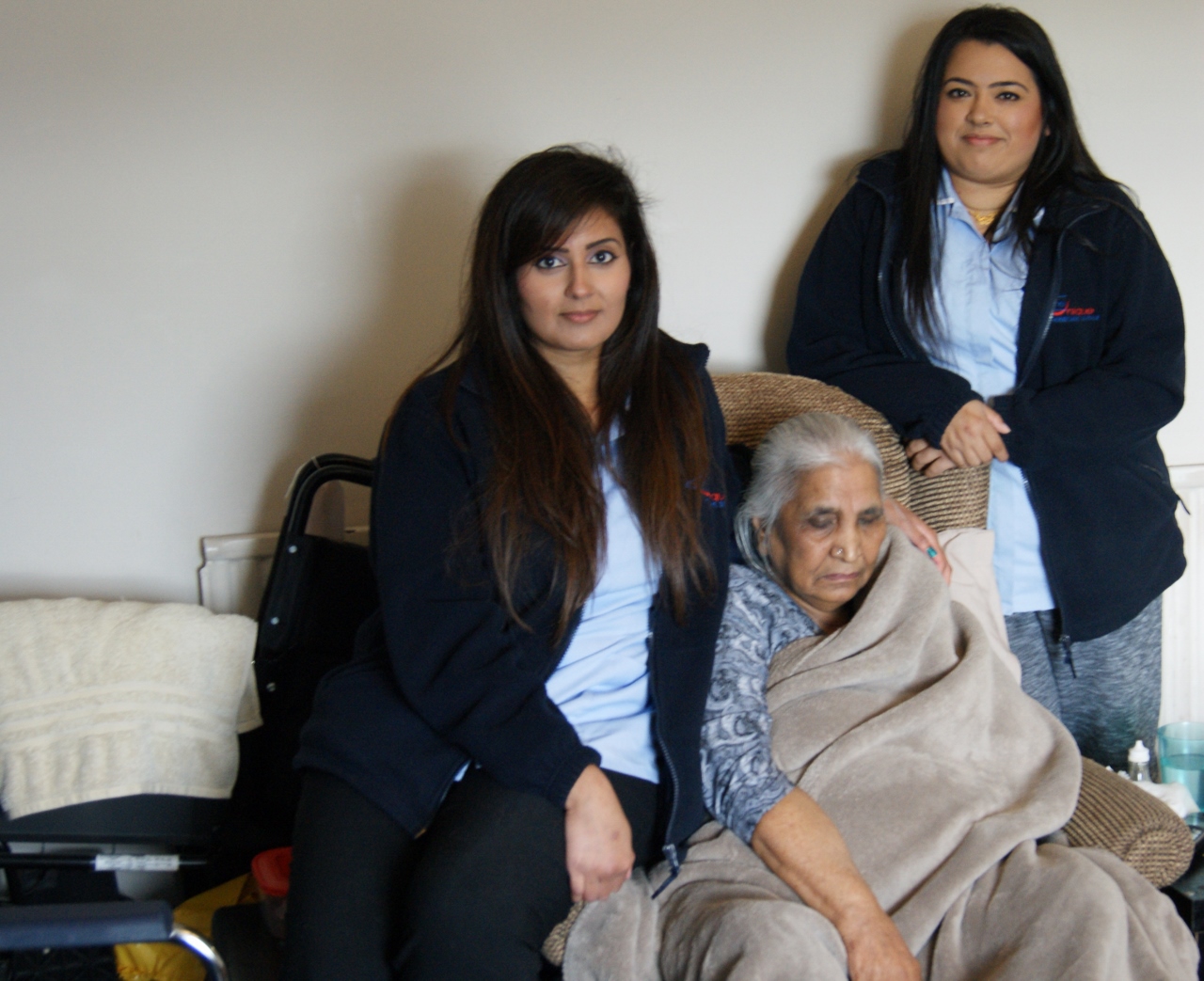 Care Unique, an independent care agency based in Bradford, have been supplying the people of Bradford, Leeds and Halifax for over a decade with care and support for the adult Asian community while also catering for the wider community also.
Set up in 2006 by Nina Kaur, a passionate care worker from Bradford, Nina brought the experience of being a home care manager in social services as a proved provider on the Bradford framework list.
She came up with the idea for Care Unique while working for Bradford City Council as she felt more support was needed for the Asian community particularly for the elderly people.
Now Nina is expanding the service so that she along with her team can care for children and young people who are in need of support whether it be with physical or mental support.
Specialising in the care and looking after of young children with physical or mental problems, they will supply day trips and fun days out. They aim is to relieve the stress and strain from the family for a few hours while giving the child fun and enjoyable experiences, making the whole family happy and smiley.
It is Nina's passion and determination to support the community and those in need in a personal loving manner which rubs off onto her esteemed workers.
Nina spoke of the service they provide and the vision which they have for the years to come she said: "Our service outline is changing as we are dealing a lot more with children and disabled people and those with mental health issues.
"Initially when we started we looked to help the elderly who struggled with English and basic meal preps.
"But now the focus is on young disabled people, we do a lot of work with children who suffer with autism.
"We have lots of good honest fun like taking the children out for the day and look such activities as going to the park or cinema, or even where they might suggest they want to go. It is about giving the family respite.
"We still deal with the Asian elderly, but we also work with white English and Afro Caribbean. Our staff are all trained and speak English as well as South Asian languages, so communication is not an issue."
Nina spoke of the company's new expansion of services.
"We've seen a shift in the services needs within the care industry," explains Nina.
"There's a real, urgent need for personalised care and help for younger people.
"We care for a wide range of people, we could go in and help a young baby because their mum is poorly, we have done that in the past we have looked after them for a number of months to help give mum time to recover from the birth.
"We help a lot of dementia sufferers, particularly in the young it is not just the elderly, mental health is a big one."
She briefly explained how the process works.
"There is a big demand out there," says Nina.
"Social services go through us as an approved care provider.
"We cover Bradford, Halifax and Leeds currently, although we are looking to expand towards Huddersfield and Wakefield.
"However, at the minute we have a lot of work within Bradford, we could be greedy and take it all on but it's about using the resources properly. It's imperative that we take on jobs that we are sure will not compromise the quality of the services we provide.
Nina spoke of her care team and the service they provide which has made them such a success:
"We have 65 – 70 staff on the books. Most of our carers are here full-time working between 30-40 hours a day. A night shift can be 8-10 hours long. Then we are supported by our part time staff who are flexible with how they work.
"The key to our success is that those who we do care for currently, appreciate knowing that we know their culture and background and that makes such a difference, that is half the battle really if you can get over that I think you've cracked it really."
Ms. Begum who is one of Care Unique's service uses praised the treatment of the staff and service provided and gave an insight into the service provided she explained:
"They come four times a day and visit me, they take me out of bed, wash me and dress me, and make sure that I am washed and clean and settled in my chair.
"They then stay and keep me company. I am very happy with the service which they provide.
"I have been with Care Unique for about two years and would recommend it to anyone. The biggest help to me is that the girls from Care Unique understand me and I understand them."