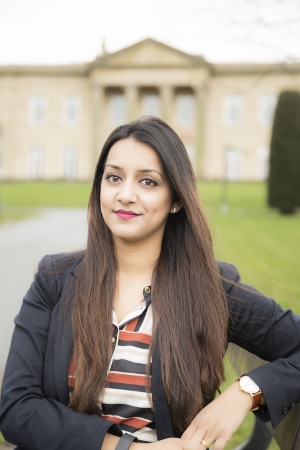 Young Leeds councillor aims to find strength in diversity
As the votes were counted earlier this month and the political embodiment of Leeds City Council was constructed for another two years, one local councillor was celebrating more than others as she was presented with the chance of continuing her proud family legacy.
At just 29-years-old Salma Arif became one of the city's youngest councillors with victory in the Harehills and Gipton candidacy race.
Having grown up in the 'heart of Harehills', she has seen firsthand the issues people are facing in the local area, with education and employment central to her campaign.
Her grandfathers, Sohbat Ali and Bostan Khan, were amongst the earliest settlers in Leeds when they travelled to the area following service with the British Forces in World War Two.
The pair was instrumental in helping fellow immigrants create lives for themselves in the UK and Salma knows she has to work hard to replicate their impact.
"They have left an amazing legacy behind.  For me to even match just an ounce of that would be an accomplishment," she said.

"I guess it's in the genes."
With local councils continuing to be hit by cuts across the country, the job of a councillor is one which has perhaps become harder in recent times.
Salma, who received 79 per cent of the votes for her seat, insists she is up for the challenge.
"I was born in Harehills and am a product of Harehills," she said, "now I get to represent my area."

"To know that my neighbours can now come and see me to tell me their problems is a real privilege and I will do everything I can to help them.

"Because I come from the area, I understand what affects them and I see that as a massive advantage but also there is more pressure to perform."
Salma was previously featured in the Asian Express after attending the Young Muslim Leadership Programme in September 2014 – a two week residential at the Oxford Centre for Islamic studies.
There she met with esteemed politicians and discussed issues surrounding diversity in the UK – lessons she hopes to utilise in her new political position.
"I'm not naive and know that I can't change everything overnight but we need a strong voice for Harehills and Gipton and I will provide that," she added.

"The area does not get the greatest of press but we are one of the most diverse places you will find in the city. We need to make sure these differences are not our weaknesses but our strengths.

"We can learn from each other and from my point of view, I wouldn't have it any other way.

"My aim is to make Harehills and Gipton a better place to live for everybody."