'The Gypsy King's' Bradford adventure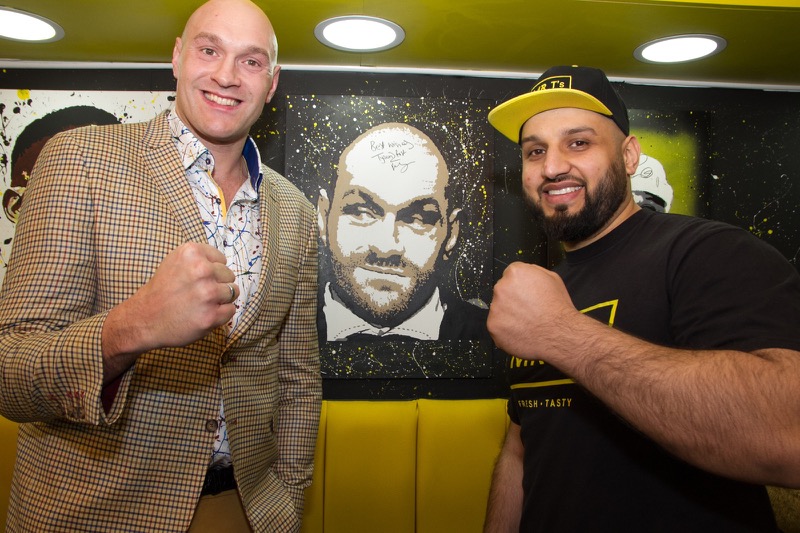 The undefeated former heavyweight champion from Manchester is the second boxing megastar to visit Mr T's in Great Horton Road, Bradford, following Floyd Mayweather Junior's junket back in March 2017.
Great Horton Road saw swelling crowds sending out huge cheers welcoming global boxing superstar Tyson Fury AKA 'The Gypsy King' at Mr T's in Bradford.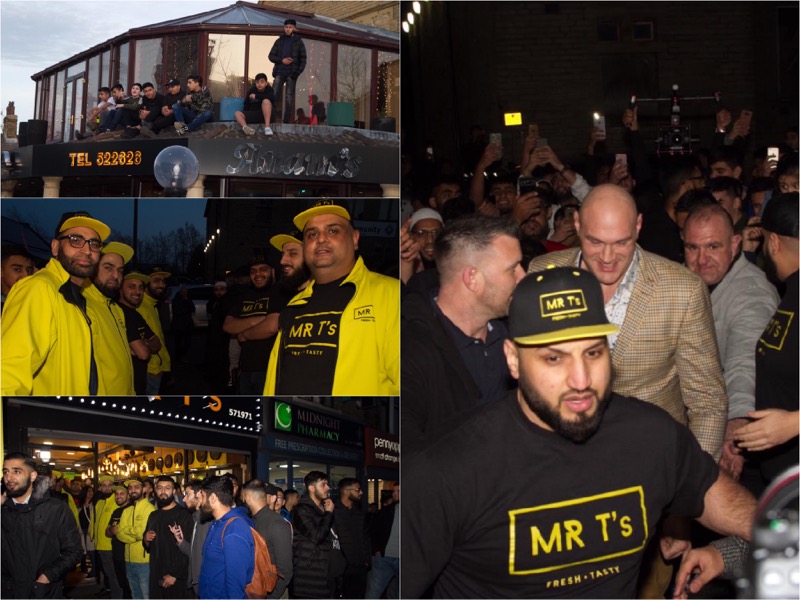 Arriving fashionably late, Fury, 30, said a quick hello to the thousands lining the streets before being ushered into Mr T's restaurant, following which he posed for photographs, signed a boxing glove and portrait hanging on the walls of Mr T's, which also features other boxing legends.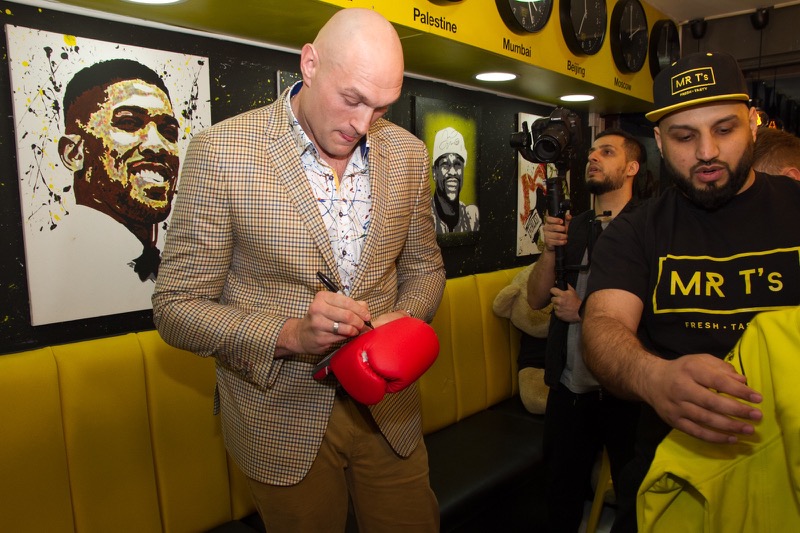 Owner of Mr T's, Tauseef Malik, said: "Fury's management team approached me after seeing Floyd Mayweather visit us last year. I thought this was a great opportunity not only for my businesses but for the local area as well, so we arranged the day and time for the visit to take place.
"The overall visit has had a fantastic response. It has raised the interest in our business and also highlighted the local area in a positive way.
"Also, the local youths who enjoy boxing and sports were able to see and meet a boxing legend. It's a great buzz knowing that we have managed to give something back to our city."
In anticipation of Fury's visit Mr T's created the 'Tyson burger' and a milkshake in his honour, bearing in mind his mindful eating habits.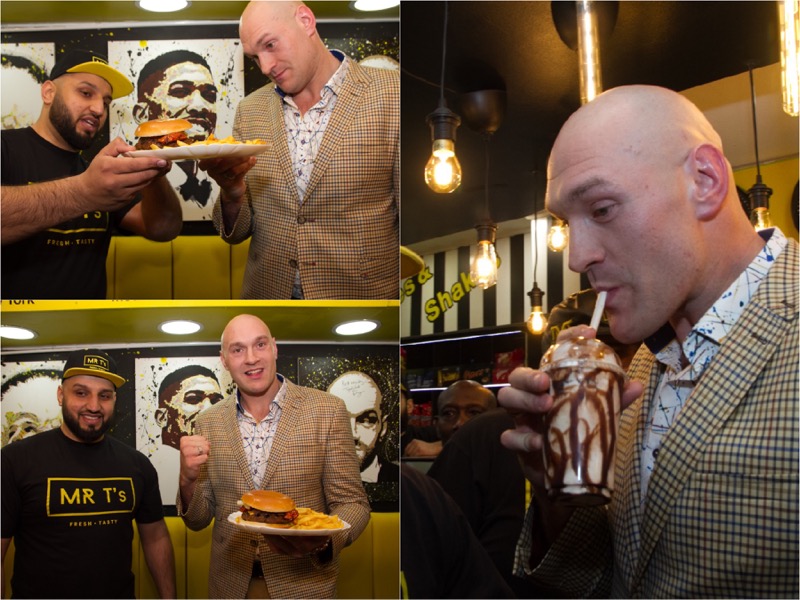 Fury recently shed 10-stone in weight and battled mental health issues to get back in shape for his bout against WBC heavyweight champion Deontay Wilder.
"We knew he is focussed on healthy eating so to honour his visit to Mr T's, we created a brand new burger, the Tyson burger. It's packed full of flavour as well as being a healthier alternative to other items on the menu.
"We also created a milkshake especially for him and as you can tell through the pictures, he throughly enjoyed both of the new additions to the menu. The recipe is a secret but anyone can pop down and enjoy them, they won't be disappointed."
During the event a small group of people stood outside the restaurant took it upon themselves to throw eggs and bricks at a marked police car.
Tauseef said: "This was an entirely unprovoked attack against the emergency services who work tirelessly to respond to our community emergencies and keep the Bradford West Community safe.
We find this behaviour disgusting and abhorrent and is in no way a reflection of what we at Mr T's stand for.
"We would like to place on record that we deplore the actions of these individuals and wholeheartedly apologise to the West Yorkshire Police team, all our customers and the local community, who we are proud to serve.
"We recognise the hard work the police do to protect our community and make it safe for all of us therefore we were very disappointed when we were made aware of the behaviour of some individuals.
"We all need to work together to promote Bradford in a positive light. We have many things to be proud off and we need to build on them. I hope we can all play an active role in educating our youngsters on promoting positivity and engaging in activities that support Bradford and it's residents."