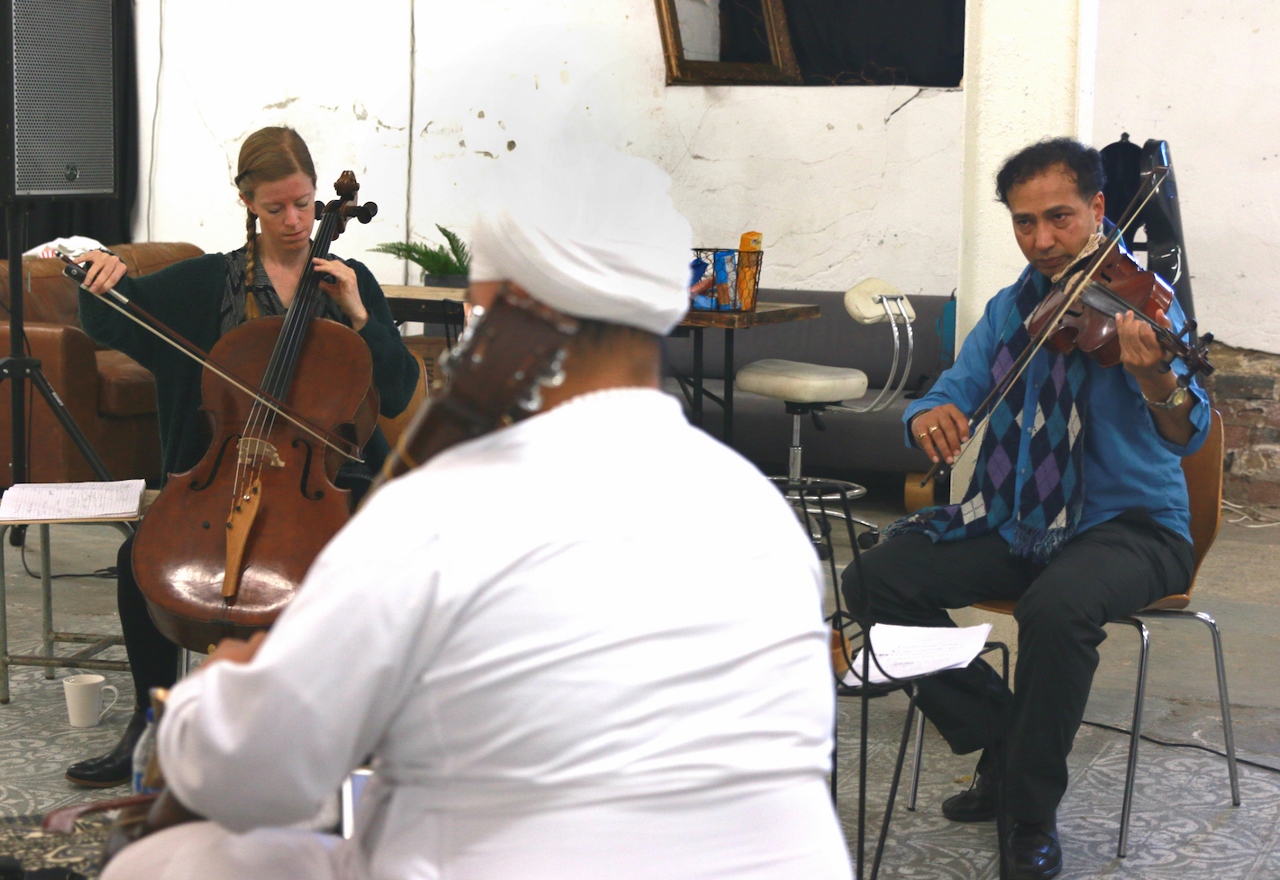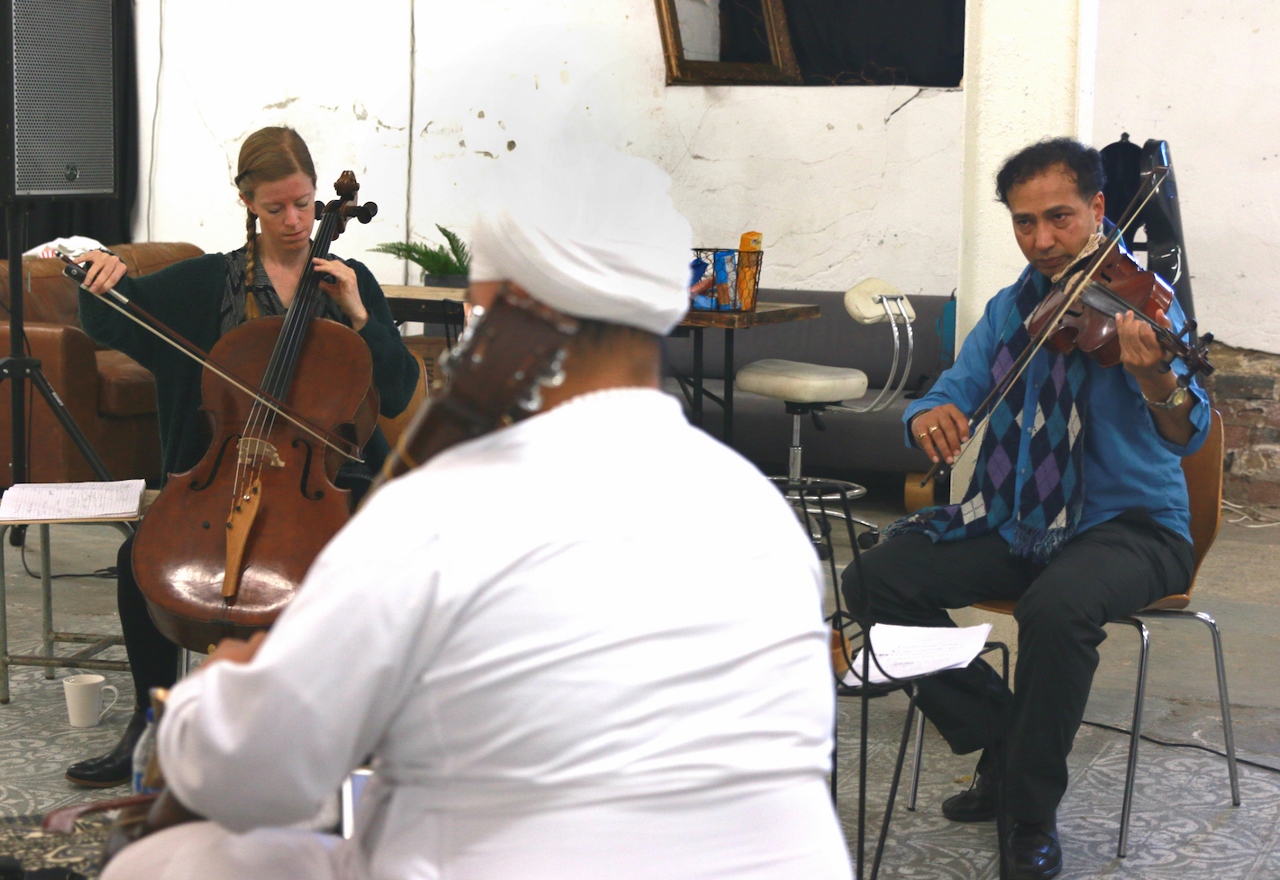 South Asian Arts-uk and Opera North commemorate the anniversary of the Partition of India and Pakistan
A new multimedia performance co-produced by South Asian Arts-uk (SAA-uk) and Opera North to commemorate the 70th anniversary of the Partition of India and Pakistan, India's Children, comes to the Howard Assembly Room, Leeds on Friday 22nd September.
Seventy years ago as the clock struck midnight, Ustad Bismillah Khan played the first notes of a hopeful and moving raag in concert in Red Fort, Delhi, as one country became two. Inspired by this moment, a group of talented musicians and artists will create a spellbinding performance exploring the displacement of millions of people in the largest mass migration in history.
The audience will be taken on an emotive journey through a collage of music, archive film and the voices of those who lived through Partition. A pupil of the late Ustad Bismillah Khan, Kirpal Singh Panesar, will lead the ensemble on the traditional bowed instrument, the tar shehnai, revisiting the Ustad's original raag and bringing the period to vivid life.
Vijay Venkat (viola) returns to the Howard Assembly Room following an acclaimed performance at SAA-uk's summer Solstice, and Elizabeth Hanks on cello completes the ensemble. Sound artist Alex De Little has been given access to a collection of interviews with people who experienced Partition at first hand, and will introduce fragments of these intensely moving archive recordings throughout the performance. Working with film footage from the time, pioneering digital artist Steve Manthorp's projections contribute to the immersive and deeply moving experience.
Directed by Jasdeep Singh Degun, who was recently awarded a Sky Arts Scholarship, the performance will acknowledge the complicated narratives which were present at the time and pay tribute to the 70th anniversary.
Keranjeet Kaur Virdee, CEO and Artistic Director for SAA-uk comments: "It is wonderful to be working with Opera North who are willing to take risks and push the boundaries in order to deliver an outstanding performance which will touch many people on many levels.
"Partition: India's Children is a new music project that we wanted to do to commemorate the anniversary. Partition resulted in the desecration and pillaging of a motherland. Seventy years on, the hurt and pain of Partition and Independence is a bitter sweet pill to swallow for members of my family and their experiences."
Dominic Gray, Projects Director, Opera North, adds: "This isn't a documentary or an attempt at telling the definitive story of what happened to India in August 1947; there isn't a beginning, middle and end. A collage of sounds and images weave around each other to reveal personal experiences of Partition. It's a piece about loss – loss of a unified country, loss of thousands of lives, families separated and communities dispersed – but it's also about belief and survival, love and freedom."
The performance will begin at the Howard Assembly Room at 7.15pm on Friday 22nd September. Tickets, priced at £12.50, are available now via the Opera North Box Office on 0844 848 2727 or online at howardassemblyroom.co.uk