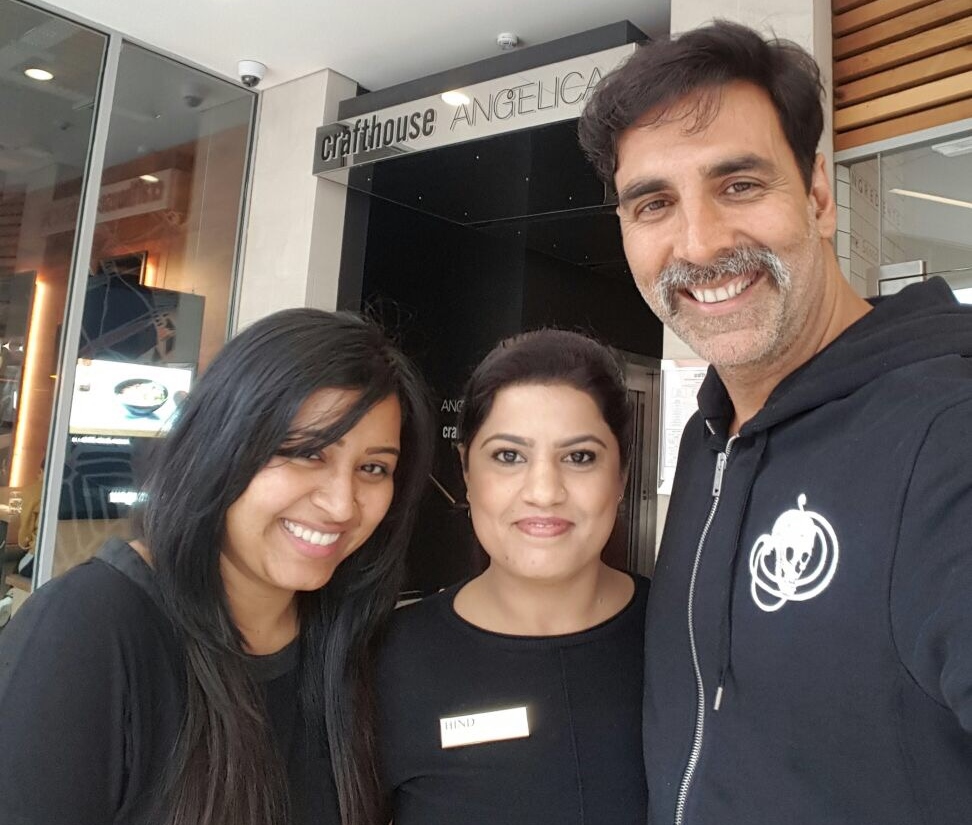 Asian Express had more readers calling in informing us of sightings of Bollywood action hero Akshay Kumar in Leeds than the Eid moon itself!
Eager bollywood fans Narinder Kaur and Asma Nourine just could not believe their eyes as the "hero number one" casually strolled into their salon.
Akshay is currently filming in Bradford and the surrounding area for his next movie.
With hundreds of comments coming in about the Bollywood A-lister in the region, the delighted staff at growing beauty chain 'Hind' in Leeds city centre, welcomed Akshay Kumar to the city.
Giving Akshay tips on all the best retail experiences in Leeds, they also offered to give him a complimentary eyebrow treatment too.
Akshay decided to take a day trip to Leeds to check out what all the hullaballoo was about with the city being the third most-desirable shopping haunt in the country.
Hind Beauty Salons has branches in Leeds, York and Milton Keynes and specialises in traditional eyebrow threading as well as a wide range of beauty treatments including manicure, pedicure and waxing.
---
HIND – Telephone: 0113 245563 www.hindthreading.com
---