To infinity and beyond…
"It's really helped to show us that jobs in things like science and engineering are just as available to girls as they are to boys," says 14-year-old Muskan Ejaz
More than 600 female school pupils have been exploring how they can transform the world through science, technology, engineering and maths (STEM) at an innovative event hosted by the University of Sheffield.
The pupils, aged 13-16 from schools across the country, were given the chance to learn more about possible future education and career pathways.
The Exploring STEM for Girls event aimed to inspire the next generation of scientists and engineers through a variety of experiments, demonstrations and workshops.
Highlights of the event included: space robots, a physics cloud chamber and chemistry island.
Muskan Ejaz, 14, from Waterhead Academy in Oldham said: "The event was great – all the staff and students have been really helpful in giving us advice and ideas on what options we have for studying and working in these subjects in the future.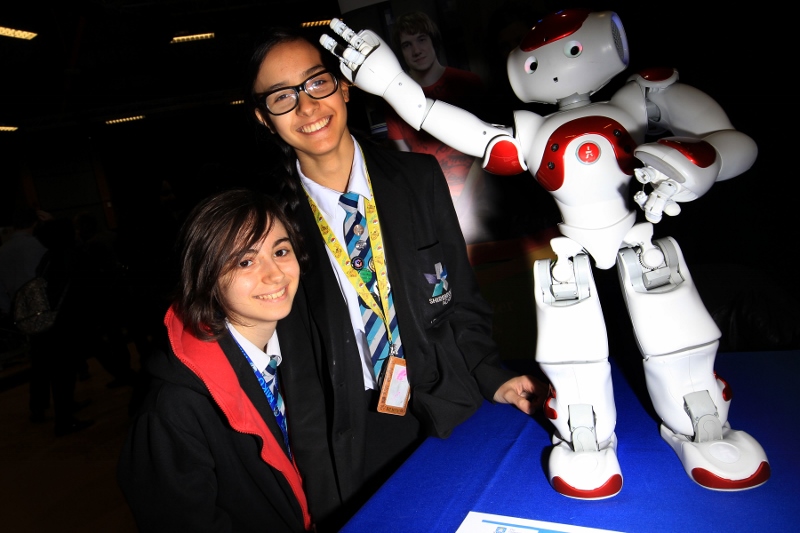 "It's really helped to show us that jobs in things like science and engineering are just as available to girls as they are to boys."
Learning Technologist, Bryony Onley from the University of Sheffield's Department of Urban Studies and Planning, gave pupils the chance to experience virtual reality in a unique workshop.
"This particular experience demonstrates how virtual reality technologies can be prevalent across many different industries," said Bryony.
"In the Department of Urban Studies and Planning, our students have been able to use it to actually experience their urban planning designs and better engage with stakeholders and end users."
In collaboration with Sheffield Hallam University, the event also gave pupils the opportunity to speak to current University students and staff about their studies, careers and the real life applications of STEM subjects which have helped to make a difference.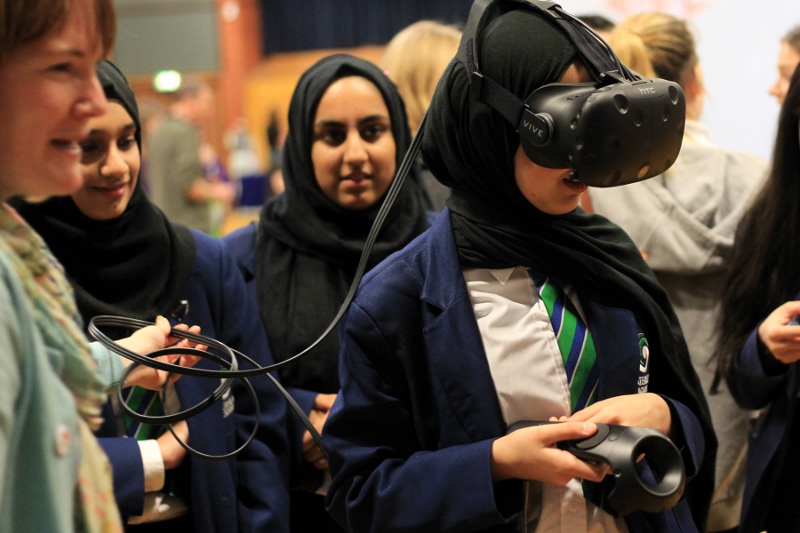 Staff from the University's Advanced Manufacturing Research Centre (AMRC) were also on hand to give the students an insight into apprenticeship opportunities.
The event was introduced by Meg Munn, Patron of the Women's Engineering Society and Dr Gwen Reilly, Faculty Director of Women in Engineering at the University of Sheffield.
Gemma Greenup, Widening Participation Officer in the Faculty of Engineering and one of the event's organisers, said: "It was a fantastic day and a great opportunity for local female students to learn more about how they can actually change the world through science and engineering."
"We hope that it will have inspired them with new ideas on the huge possibilities that are open to girls through STEM subjects and careers."