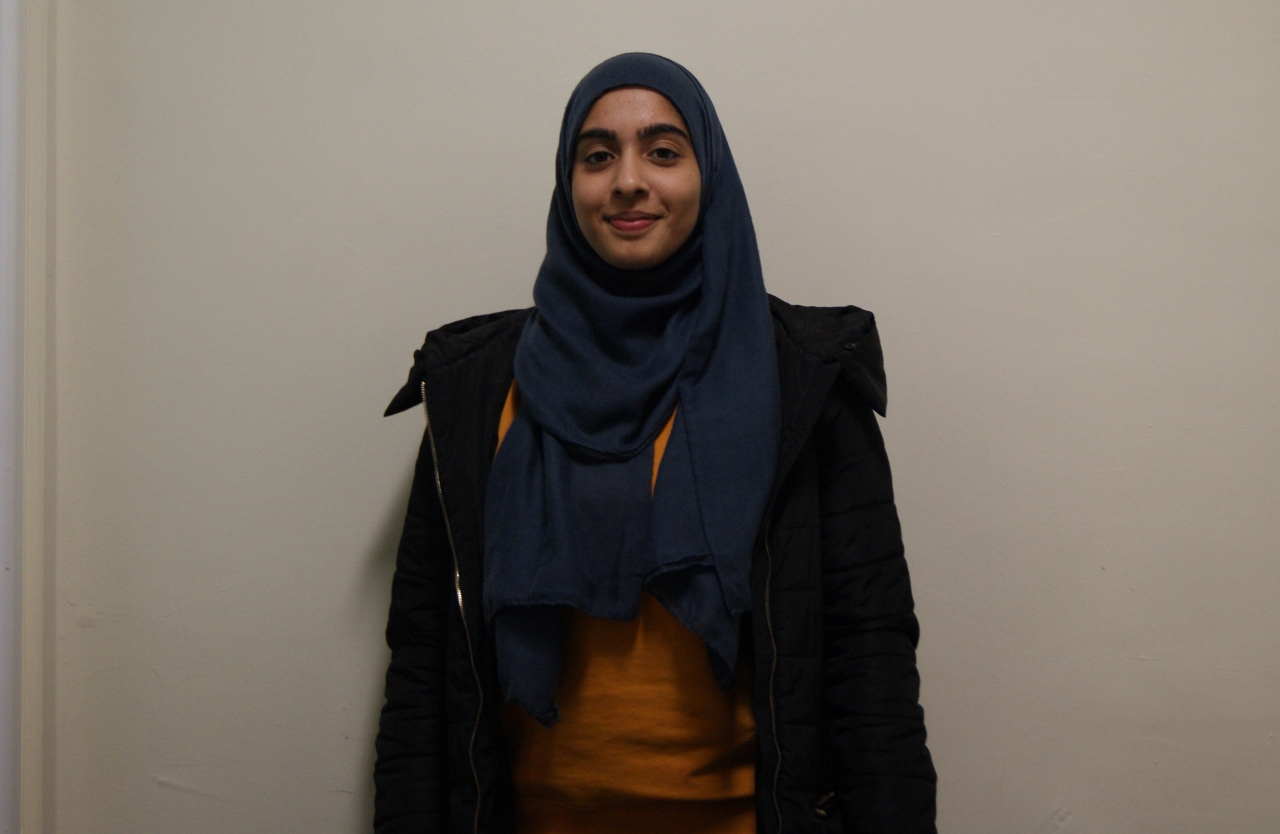 "A few of the fathers have thanked me and told me to keep up the good work. I would like to think that I've had an impact.
A Leeds student has been eradicating stereotypes of young Muslim women as she breaks the mould by winning a much-coveted national sports award.
Maryam Ali won the prestigious 'coach of the year' award at the Pride of Sport ceremony held in London, in recognition of her hard work and dedication to introducing the sport to the next generation of female cricketers in Yorkshire.
Not only that, but she's bringing the sport to an entirely new audience. The ECB Level Two coach is running girl-only sessions across the county, taking the sport into inner-city venues in Bradford and Leeds.
Firmly believing that Asian girls need a safe space to express their cricket ability, Maryam has transformed the coaching available for girls, and the aspiring players she has worked with are embracing her message.
"There are more and more women coaches out there doing excellent jobs, particularly Muslim cricket coaches wearing the scarf," she says.
"Where I live, it's hard for young girls to go out and their parents trust them with what they're doing and what they're getting up to," she says.
"I've built that trust with some of the girls' parents to let their daughters come out and play cricket."
The 21-year-old student was presented her Pride of Sport 'Coach Of The Year' award from famous Olympians Dame Kelly Homes and Sally Gunnell at the glitzy red carpet event.
Pride of Sport judges praised Maryam and the work she does for the Asian community and gave her a glowing reference saying: "She is inspiring young people and breaking down boundaries, she is an amazing role model."
Asian Express caught up with Maryam following her national award, and obviously proud of her achievements, she discussed in more detail: "I coach cricket sessions, particularly for girls whose ages vary between 8-18-year-old.
"I teach pop-up cricket, which are intense courses, where I start from scratch and build them up.
With a crew of regular girls turning up for coaching sessions, she explained the concept of pop-up cricket: "We started pop-up cricket, was within four different area of Leeds – Harehills, Beeston, Chapletown and Roundhay/Hyde Park. We would deliver the sessions with children who simply just turned up, it was free for the children.
Maryam admits that introducing cricket to a traditionally hard-to-reach section of society brings with it a range of challenges – but she has proved that there's not only a real appetite for the game in the Muslim community in Bradford and Leeds but also a huge untapped pool of talent.
Now in her second year at Leeds Beckett University, where she is training to be a teacher, Maryam hopes to play her role in revolutionising women's cricket in the community.
"I do intend to incorporate more cricket into schools, and make it more of a norm. I am hoping to get help from Yorkshire cricket who do have some ideas in place so hopefully there will be improvement on that front."
Being in the middle of an important part of her life with her University studies Maryam explained how she managed to combine her study with her coaching she explained: "The pop up cricket was done over summer, and the other cricket sessions which I run were done on Sundays. Before that it was my gap year, so it didn't affect my study.
"It can be difficult because I can be in University from 9:00am -6:00pm, or have the odd random one or two-hour lecture so it can be difficult."
Maryam has always loved cricket since being a child and explains where her desire for coaching came from: "I want to give children the experiences I had and get cricket out there more for girls to experience. I loved it as a child growing up and I want other girls to experience that same love and passion for the sport.
"People like myself, who are coaches, need to get hold of the little gems who enjoy cricket, especially the girls, and train them up to become professionals or future coaches and relay that passion and love of cricket.
"Schools could help more also, it doesn't necessarily need to be more cricket lessons, things like motivational talks and speeches could go a long way, and I think we are the first generation of
The award-winning coach then went on to discuss the awards evening itself, and shared her experience on the red carpet mixing it with the big names in the world of sport.
"It was an amazing experience. I had never been down a red carpet before and it was brilliant! The whole night was really inspirational there are so many inspirational and amazing people out there with incredible moving stories to tell.
"My dad told me before I went to the event to go and live in the moment and really enjoy it and take it all in as it was going to be a once in a lifetime experience for me."
On the night Maryam received her award from Dame Kelly Homes and Sally Gunnell and Maryam explained what they said to her when they gave her the award: "On the stage they were talking directly to me – it was so surreal it felt like no one else was there but us three," she quipped.
Maryam isn't just into cricket she is a bit of an all rounder when it comes to sport which she explained. "I love all sports to be honest, I loved PE at school, I like my football and basketball, I'm pretty much into everything badminton, rounders, tennis, you name it I like it. My parents really encouraged me when I was younger and would play it with me, I believe that really helped."
Sport is still seen as somewhat of a taboo subject in some families and Maryam gave some advice to children who were seeking to start sport but were unsure whether their parents would approve she said: "The wise thing would be to have an open discussion with them or a trusted person like a teacher and talk to them about it.
"It's like with some of the girls at my sessions their parents can be a bit funny about letting their kids come, so I had to build up that trust and relationship with them.
"There is still a certain stigma surrounding sport in some Asian families: "I just think it can be circumstantial in certain families, or it might be a community issue. Parents may feel it's not safe allowing their girls going to sport groups. There's also the fear of the unknown – perhaps they don't know enough about the sports organisation to allow their children to go and play knowing they'll be safe."
"In the past it wasn't normal to see female coaches from the Muslim community but the feedback I've got has been great.
"A few of the fathers have thanked me and told me to keep up the good work. I would like to think that I've had an impact.
Despite her success Maryam doesn't want to stand still she has big goals and aims for when she finishes University she explained: "I hope to go into my career and progress in cricket and potential open up my own organisation or sporting academy, it might be thinking a bit far but I like to aim high.
Maryam has previously won other awards as she is building up a rather impressive name for herself and the work she does isn't going unnoticed. She has previously been awarded; winner of the 'Young Coach of The Year' at the ECB Coach Awards 2017, 'Inspirational Award' at the National Asian Cricket Awards 2016, 'Young Coach of The Year' by Yorkshire Cricket Board in 2016, as well as the 'Young Person's Award' by the Hamara Community Awards in 2015.