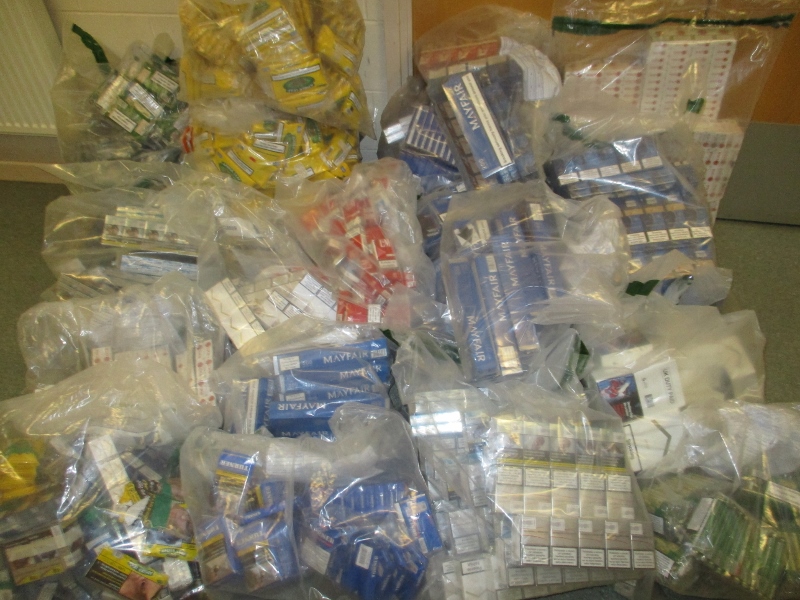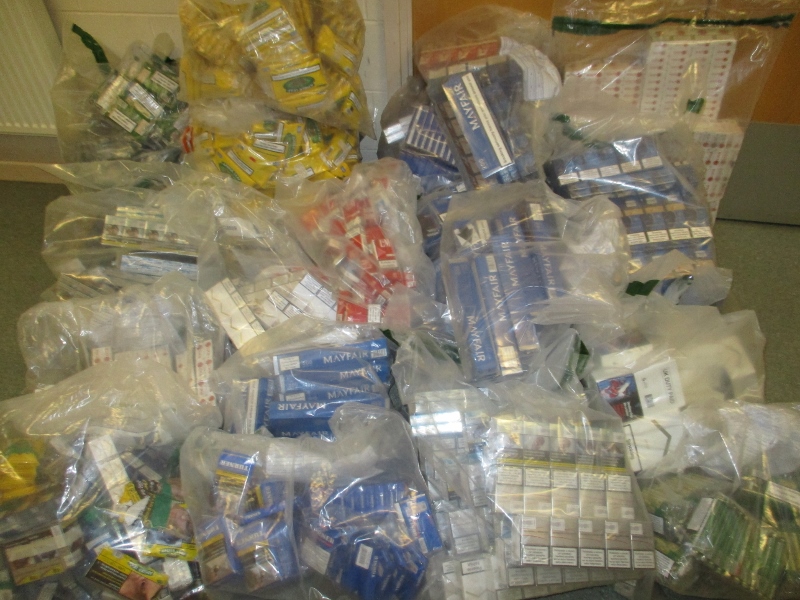 multiagency operation on National No Smoking Day has seen West Yorkshire Trading Standards, West Yorkshire Police, HMRC and Wagtail UK tobacco detection dogs seizing over 54,000 illicit cigarettes and more than 78.5KG of illegal hand rolling tobacco worth greater £21,000 off the streets of West Yorkshire.
Operation Neutral was planned to coincide with National No Smoking Day on 8th March 2017 and aimed to crack down on the supply of illicit tobacco in West Yorkshire. The operation targeted hot spot areas and businesses identified from intelligence and complaints passed to West Yorkshire Trading Standards by members of the public.
The illegal products were seized during raids in Kirklees. If genuine, the value of the cigarettes seized would be over £27,000 and the hand rolling tobacco more than £31,000 bringing the total value of the goods seized to be in excess of £58,500.
The operation was part of a wider programme called Tackling Illicit Tobacco for Better Health Programme which is funded by the five Public Health authorities in West Yorkshire. The programme which is in its third year utilises marketing campaigns and multi-agency enforcement to tackle the problems of the illicit trade.
To date the programme has taken more than 1.5 million illegal cigarettes and over 600kg of illegal hand rolling tobacco off the streets with even more inspections planned in West Yorkshire over the coming weeks these figures are likely to increase.
Councillor Andrew Pinnock, of the West Yorkshire Trading Standards Committee, said: "The illegal sale of tobacco in communities enables and encourages young children to buy it cheaply. It is really great that so many partners are working to tackle traders that break the law. I would like to thank members of the public for reporting illegal sales and encourage everyone to continue doing so to reduce the harm caused by tobacco in our communities."

David Lodge, Head of West Yorkshire Trading Standards said, "All tobacco is harmful, but the supply of illegal cigarettes seriously undermines the drive to reduce smoking, fuels organised criminality and is often a gateway for young people to becoming addicted to a habit which prematurely kills over half its users. I would encourage the public to continue reporting this type of activity to the Illegal Tobacco Hotline on 0300 999 0000".