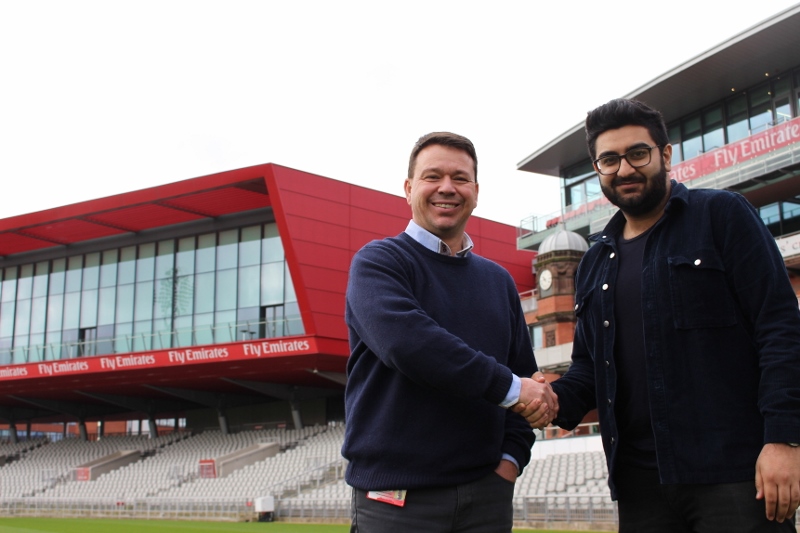 Journo student beats off the competition for much sought after reporting role in Dubai
A student at the University of Salford and lifelong Lancashire CCC supporter has landed his dream role, reporting on the Club's pre-season tour of Dubai next month.
22-year-old Inzy Rashid, from Warrington, will assist the Club's Senior Media and Content Executive James Price, in covering the tour for Lancashire's website and digital channels including Facebook, Twitter, Instagram, YouTube and Snapchat.
He will also have the chance to interview the players, provide behind-the-scenes content and produce highlights for the Club's fixtures whilst out in Dubai. James and Inzy will also be working on behalf of the Emirates T20 Tournament at the ICC Academy on 23rd and 24th March.
Inzy, who is a third year broadcast journalism student at The University of Salford said: "I'm a huge cricket fan, and I have been playing the sport since I could walk, and supporting Lancashire County cricket club since I was a kid.
"I have also been interested in journalism for as long as I can remember, right back from the days where I used to stay up past my bed time as a kid just to watch the news. So for me to be able to combine journalism and cricket is a dream."

He continued: "I have visited some of the cricket grounds in Dubai several times before, and I absolutely love the place, so I can't wait to go back. I have been lucky to have done filming work for LCCC in the past, but this is the biggest project that I've ever done."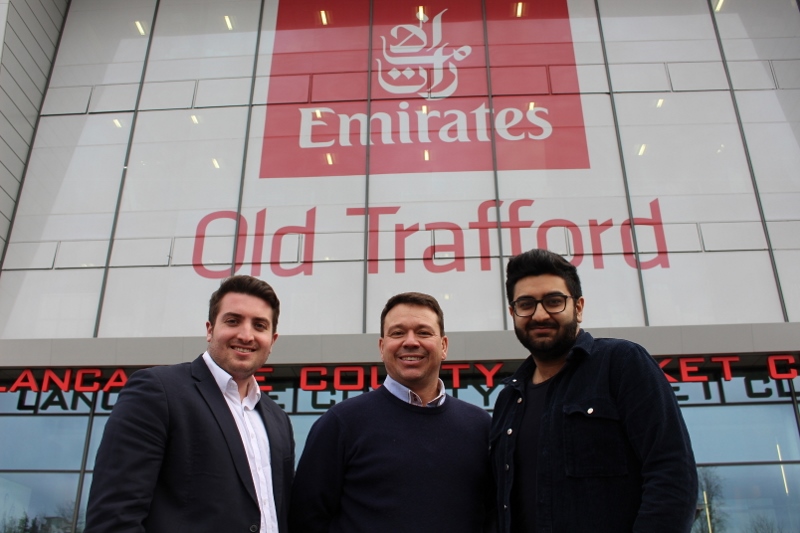 The opportunity is just one of several ongoing projects that students from the School of Arts and Media can be involved with, as part of a continuing partnership with Lancashire County Cricket Club and the University of Salford. Lancashire's highest viewed video ever on YouTube of James Anderson interviewing fellow England player Haseeb Hameed with over 35,000 views was filmed and edited by University students earlier this year.
This partnership also means that students are given the chance to undertake internships at Emirates Old Trafford throughout each cricket season.
Paul Broster, Director of Journalism at the University of Salford said: "This is yet another example of how we work at the highest level with industry, not only to give our students fantastic opportunities, but also to ensure they are ready and leading the way in the workplace. I know that Inzy is thrilled to have been selected but also how impressed Lancashire were, with all the students who applied to go."
Sales and Marketing Director at Lancashire CCC, Justin Hopwood, said: "We were really impressed by the candidates supplied to us by the University of Salford and we're delighted to have Inzy on-board with us for our pre-season tour to Dubai. It will give him a very unique, and hopefully enjoyable experience of being very much part of the team whilst we're out in Dubai.

"We are continually striving to deliver quality and engaging content through the Club's digital channels that our supporters can enjoy. The pre-season tour to Dubai will offer a fantastic opportunity for exactly that and we look forward to seeing what will be produced."