This lady is on a mission to teach the nation to cook Indian and believes that her book 'Parveen The Spice Queen' is her secret weapon – well not that secret really as it's available to buy!
Proud of her culture and cooking, a tumour-defying local mum brings together the flavours of Asia with a huge dollop of Yorkshire common sense.
After successfully defeating a serious illness, Bradford-born Parveen Ashraf arrived at a pivotal juncture in her life, and decided to leave the corporate working day behind and turn her passion for food into her career.
The 51-year-old married mother-of-three has been fuelled by the desire to cook for the man in her life and her children, for whom she believes is essential to provide good, wholesome and healthy food.
For almost a decade, Parveen has taught Indian cooking, run cookery demonstrations and catered at glamorous Bollywood-themed dinner parties. Now, she brings all of this experience to life in her step-by-step cookbook.  
Her first book 'Parveen The Spice Queen', includes every favourite traditional delight including Chicken Masala, Lamb Bhuna and Samosas.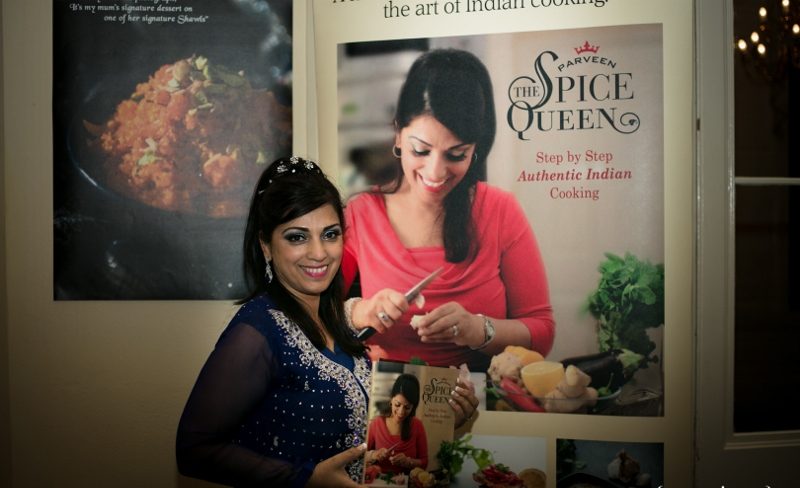 But what makes Parveen's culinary masterpiece stand out is her innovative "spice bags," which are little parcels of pre-mixed spices designed to work hand-in-hand with her recipes, taking the fear and uncertainty out of Indian cooking.
Parveen recognised that there had been a shift away from traditional cooking and that more and more people were relying on ready meals and jars to fit in with a busy lifestyle.
"Even in Asian families, the art of cooking was being lost and this struck a chord," says Parveen.

"Having been asked to teach the daughter of a family friend how to cook simple Indian meals in preparation for getting married, I realised that so many young people today did not know their way around a kitchen and appeared scared to even give it a try.

"Hopefully the combination of my book and the spice bags will give even the beginner the confidence to try."
She recalls that the focal point of family life was family meal times when all seven siblings, mum and dad would sit down to the evening meal, eat chat and spend time with one another, she says of her childhood that was a wonderful time "were like the Asian Waltons!"
Parveen's real love affair with food began in the 70's watching her mother and big sister cook "amazing food" and all her recipes are based on the ones her mother used to use.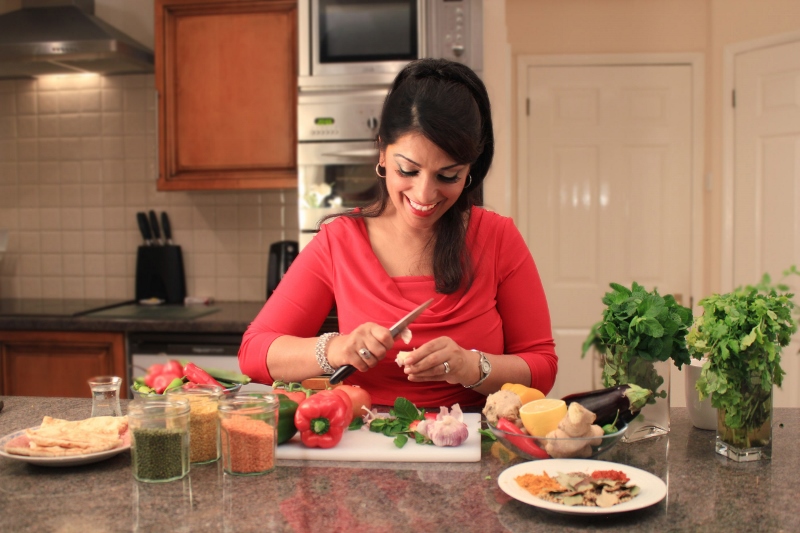 The only difference, says Parveen, is that her mother "cooked by eye" and didn't actually measure anything. Parveen's recipes are thought through very carefully with each gram of spice being weighed precisely.
Parveen designed a pre-made "spice bags" out of sheer necessity when her son, Imran, left home for university. She wrote a few recipes and emailed them over to him.
Unfortunately, much to Imran's dismay, the dishes did not turn out the way he wanted, so she blended a few sachets of spices and posted them off to him.
Despite her journey has being full of ups and downs and at times sheer hard work, now her determination, patience and perseverance has paid off with the launch of her book.
She says "It was bitter sweet time as I had lost my mother a few months before and naturally the book is dedicated to her."