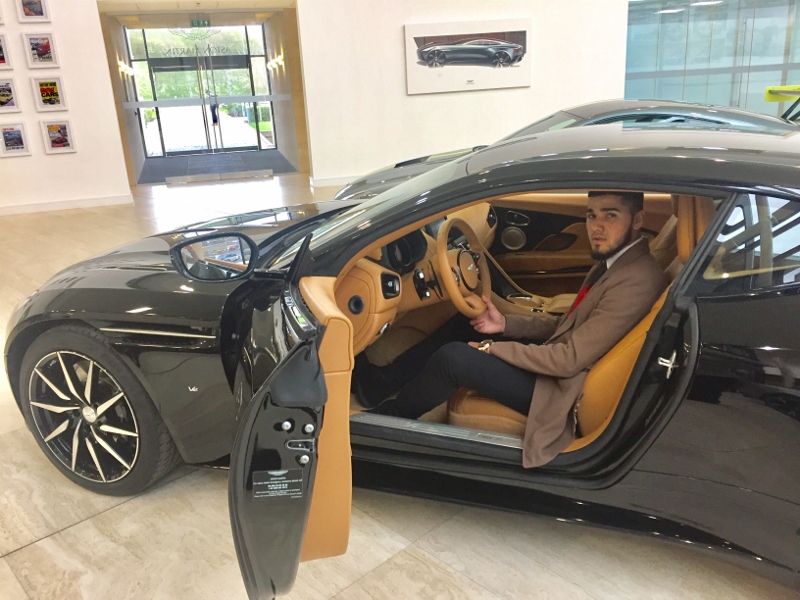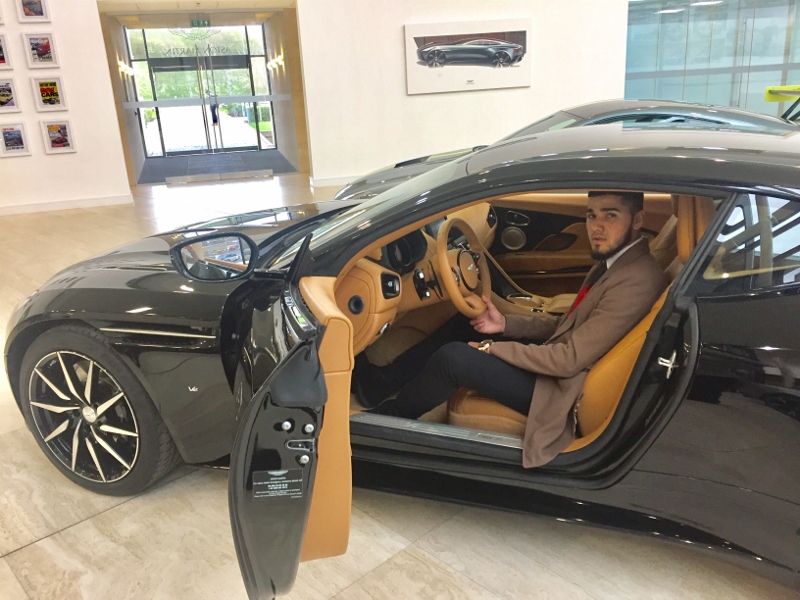 Supercharged 16-year-old lands much-coveted prestigious Aston Martin apprenticeship
Think of Aston Martin and your mind will immediately conjure up images of James Bond, the 007 franchise, powerful engines, ultimate body-styling and fine British craftsmanship.
Now, 16-year-old Bradford student – Muhammed Subhani (known fondly as Gazzy) from Undercliffe, has just fulfilled his dream of being around the luxury prestige sports cars by securing a highly-competitive four-year Design Apprenticeship at Aston Martin's head quarters.
It's clear that Year 11 student at Beckfoot Upper Heaton (formerly Belle Vue Boys School) simply had more "bhp" than any other candidate. Sending off his hugely impressive portfolio along with an application, he soon heard back from the prestige marque's bosses who said they wanted to see him.
After beating off some five hundred applicants during the interview process, many of whom were much older than him, Gazzy will join Aston Martin's design team in Gaydon, Warwickshire from September this year.
Currently busy studying for his GCSEs, Gazzy says: "I am really excited at securing such a magnificent opportunity and am still taking it all in."
"It was a rigorous two-stage interview process including the assessment day and the final interview. I just can't believe how fortunate I am to be living my dream – this is life-changing!
"The support from the staff at Beckfoot Upper Heaton has been phenomenal and help has been readily offered and snapped up by me!
"Mr Hogan twice drove me all the way to Gaydon (Warwickshire) for my interviews himself, I can't thank everyone enough! My family have been incredibly supportive knowing I will move away to Warwickshire in September 2017."
Hailing from a working-class background and of British-Pakistani origin, Gazzy's effort to secure an apprenticeship with one of the world's most-renowned premier British companies striving for excellence, is truly inspirational.
"My message to other young people is: work hard, aim high and never be afraid to try. You are all unique and have loads of potential so go out there and achieve your potential," says wise Gazzy.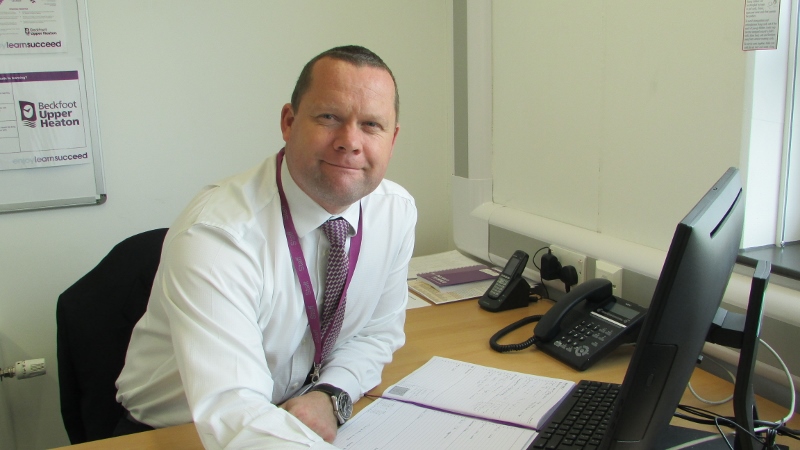 Delighted Headteacher of Beckfoot Upper Heaton, Mr Simon Wade commented: "Just before the Easter school term break he (Muhammed Subhani) sat in my office at 8am and phoned Aston Martin.
"A number of staff congregated outside my office trying to read his body language but he gave nothing away," Mr Wade laughingly recollects.
"Muhammed Subhani came out of the office following that phone call and told us that he had just changed his life and would be working for Aston Martin at their Headquarters in September 2017. Shouts and hugs followed and the reaction of the staff was truly wonderful.
"One of our students from BD3 has achieved the most incredible result and proved that anything is possible if you aim high, work hard and never give up on your dreams.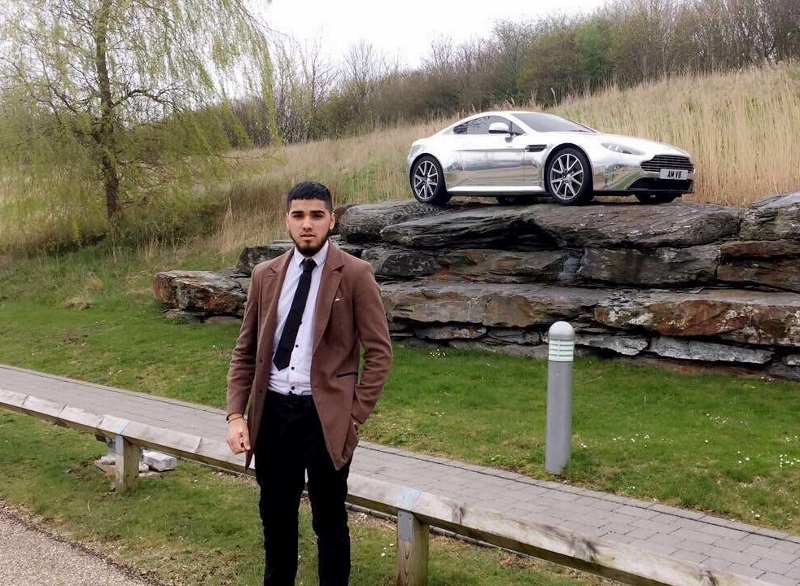 "We are so very proud of him.
Special thanks to Mr Hogan (Year 11 Student Manager) who drove him to both interviews and looked after him throughout the process and to Ms Bone (Art Teacher) who provided support, guidance, inspiration and motivation as well as a place to work and talk."
Nazim Ali, Connexions Careers Adviser for Gazzy worked closely with him and assisted with interview preparation. "Muhammed Subhani, undoubtedly is a role-model and trailblazer for his fellow students," he states.
"He's demonstrated that if you are ambitious, driven and inquisitive then the opportunities are there to be taken irrespective of your social or economic background.
"The school is incredibly proud of him and have plans afoot for him to speak to and inspire his fellow peers with the message if he can do it then they too can.
"At the moment though, he's a bit of a celebrity with the school community congratulating him.
"I am sure we will hear a lot more of this talented young man who's a credit to his family, city and school."