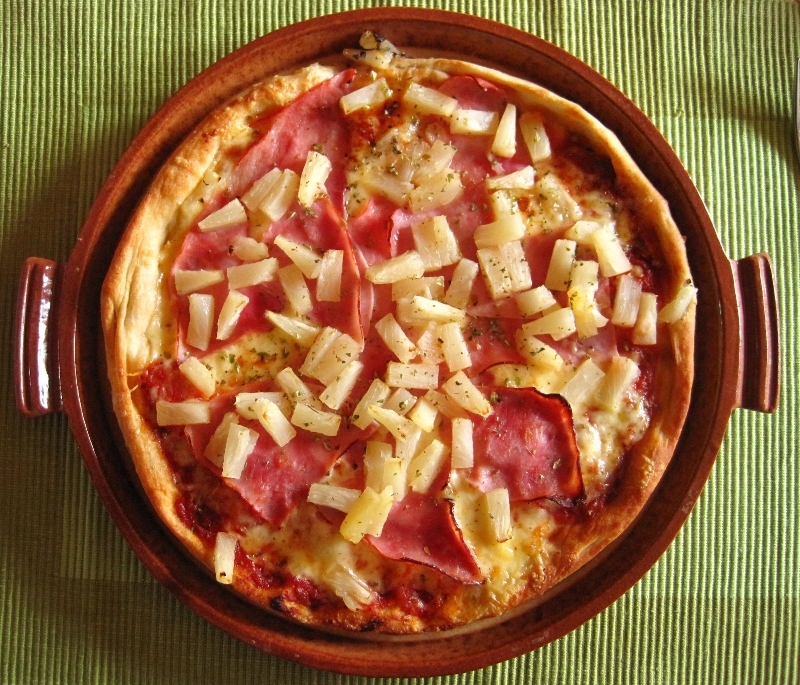 Iceland's president Guðni Th. Jóhannesso has been forced to go on record and confirm that he has no plans to ban pineapple as a pizza topping.
It's 2017, and when a political newsflash comes through to our phones there's not much that can surprise us these days…until news hit the net that Guðni wanted to ban pineapple from one of the world's favourite Italian dishes.
It is an issue that has divided people for years: whether or not the fruit is delicious or disgusting atop a pizza. But with the Hawaiian being the favourite of many, the internet was left shaken at the comments – especially coming from a man who has a 97% approval rating after his first four months in office.
The rumours started after a recent visit to a school in Akureyri – Iceland's second biggest city. Guðni took part in a Q&A with students, who asked him questions ranging from who his favourite football team is (Manchester United) to how he feels about pineapple on pizzas. Guðni said he was "fundamentally opposed" to pineapple as a pizza topping and the internet ran with it.
There's no need to panic, though. Guðni has gone on record to put minds at rest: he will absolutely not be banning pineapple from pizza, nor would he want to.
"I do not have the power to make laws which forbid people to put pineapples on their pizza," Guðni, wrote in both English and Icelandic on his Facebook page. "I am glad I do not hold such power."
In what is a strangely relevant and powerful message in modern politics, Guðni said that presidents should "not have unlimited power". "I would not want to hold this position if I could pass laws forbidding that which I don't like. I would not want to live in such a country."
So, what should we be putting on our pizzas?
Guðni 's final words on the matter? "For pizzas, I recommend seafood."