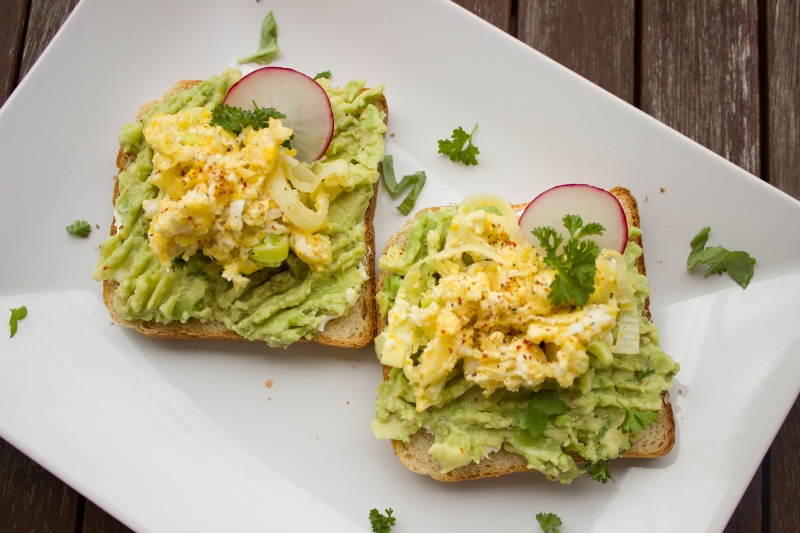 Did Doris wake you up several times last night, too? Storm Doris is ravaging the UK and the thought of going outside couldn't be further from our minds.
Forget getting dressed up and going out for dinner. Forget trailing around the supermarket before cooking for hours. The 23rd February is National Toast Day – what better dish to keep you warm and hide away from the elements with?
The first National Toast Day, back in 2014, was organised by the Tiptoe World Bread Awards.
Check out our top tips for getting your toast fix on a day that celebrates one of the nation's simplest, yet most comforting dishes.
Don't be afraid to keep it classic – You don't have to do anything fancy to enjoy great toast. There's nothing wrong with simply spreading your bread with butter or jam.
Go sweet or savoury – Top your bread with Marmite (if you're into that sort of thing) or grab a jar of Nutella for a sweet treat.
Full of beans! – Beans on toast is one of the great British classics, probably because it's so delicious, cheap and easy to make. If you're lucky, you'll already have the ingredients lurking in your kitchen.
Stock up on super foods – We're always being told we need to eat more super foods, but what does that really mean? Lots of foods are good for us, but some are especially nutrient-rich and beneficial to our health. A simple way to get some goodness into your system: avocado on toast. Super trendy, super healthy and super delicious.
Get your protein fix – If you're trying to get more protein in your diet, eggs (cooked your favourite way) or peanut butter are both great choices.
Which bread is best? – When it comes to what type of bread you want to use, this is entirely down to preference. Flaxseek, rye or whole-wheat are all healthy choices, but sometimes you can't beat a thick slice of white.
However you take your toast, make sure you keep yourself toasty too…it's cold out there!