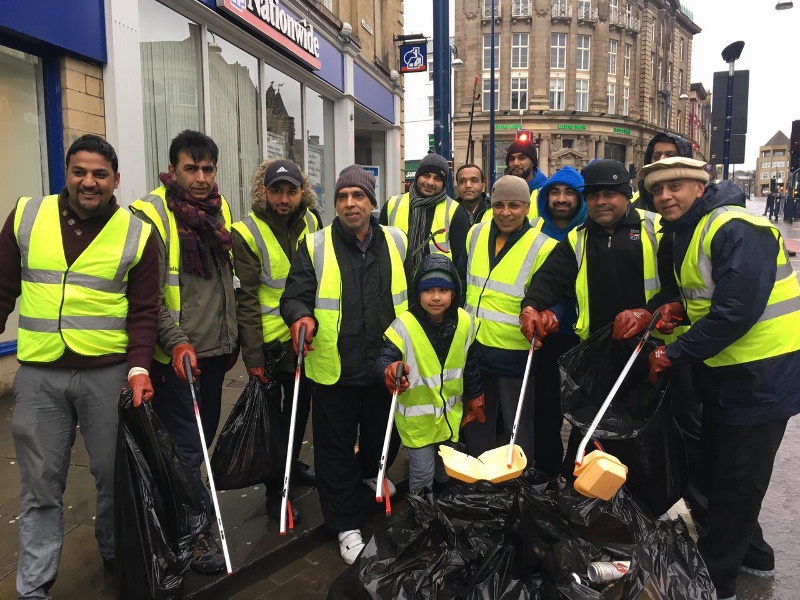 It may have been a wet and windy start to the New Year yet that did not deter a host of young volunteers hitting the streets on 1st January for a huge community clean-up.
Youth from the Ahmadiyya Muslim Youth Association (AMYA) pounded the pavements across Yorkshire as part of the 'Big Street Clean' project.
Armed with brooms, bin bags and litter pickers, the group spent hours collecting litter and removing debris from areas in Huddersfield, Sheffield, Rotherham and Doncaster.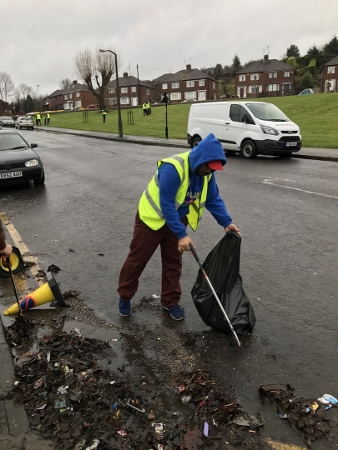 Nadeem Ahmad, AMYA Regional Youth Leader for Yorkshire was amongst those busy at work in Sheffield and praised all the volunteers who gave up their own time to take part in the initiative.
He said: "Our members have enjoyed living across Yorkshire for decades, so any opportunity to help our local community is much welcome.

"Cleaning the streets of Sheffield also presents us with an opportunity to become better Muslims as cleanliness is an integral part of our faith."
Prior to brightening up the streets and green spaces, the group carried out their communal prayers for a prosperous 2017.
Nadeem added that helping the community is an integral part of their faith.
"We are peace loving British Muslims and will continue to do all we can to serve our local community as best we can and wherever there is a need," he said.
It is not the first time that the local group have organised such an initiative with clean-up operations taking place across the country in recent times.
The campaign is one of many charitable and community initiatives carried out by the AMYA across the winter break.
The group also organised blood donation sessions, charity collections, Children's hospital and Nursing home visits, and homeless feeding sessions.