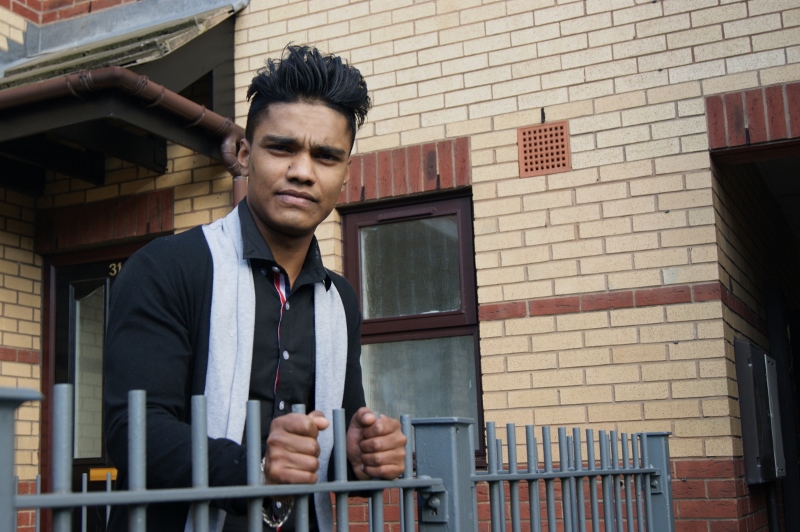 'Help me help my Mum'
A college student from Bradford, who was forced to borrow tens of thousands of pounds to pay for his mother's medical bills, says he is in urgent need of support to pay off his family's debts.
Twenty-year-old Mohammed Yeasin was loaned money from friends, family and acquaintances in 2014 after his mother, Mahfuza Khatun, was paralysed in a serious car accident during a visit to Bangladesh.
With no travel insurance, the family, who relocated to the UK in 2009 as refugees, were paying between £600 and £1,000 a night for Ms Khatun's treatment.
Although she was eventually moved to a cheaper hospital, bills could still top £200 a night, and Mohammed was left with no choice but to borrow funds.
Today, Ms Khatun is back in her Bradford home where she is cared for by Mohammed and his two siblings, Jasmin Yeasin, 16, and 18-year-old Mohammed Ismail.
It has been a 'very difficult time' for the family to overcome and Mohammed says he has had to undertake a new role in the house.
"We are definitely still struggling," he said. "It's very hard for all of us but I thank God that my mum is home safe.
"I never expected to be responsible for the house, gas, electricity, all the benefits, when I was just 20-years-old – but I am. I also have to balance all of this with my college and it does get very hard."
Mohammed says he is being asked daily for repayments of loans from members of the community but he does not have the money.
Previously, he struggled to ensure food was on the table for his brother and sister yet now, with access to his mum's disability benefits, he is able to 'just about' care for the household.
"When my mum was involved in the accident, all I wanted to do was bring her back and in order to do so I had to loan money from people," he added.
"I understand that the people who helped me with funding are not rich people – most of them are refugees like me, from Burma, living here in Bradford.
"They gave me the money for my mum but they need it back. They need to apply for their citizenships and have costs of their own. Every week I am being told 'we need our money' but I don't know how I am going to pay them."
He continued: "What money we do receive from my mum's disability benefits are spent on bills and on her health. I want to look after my mum but we are stuck. If anybody could help it would be amazing."
The family have previously attempted to apply for governmental support but were unsuccessful.
"I have tried so many ways to get support from the government but they are just no use," Mohammed added.
"I thought this was the UK, where families who have so many troubles and problems can get help. We have not."
To add to Mohammed's financial troubles, he is still waiting for a refund from the holiday operators, who organised the Bangladesh trip in 2009, and says he is owed in excess of £2,500.
After being told that his mother could not fly because of her inability to sit up, the flight company refunded the travel agents. However, Mohammed says this money has still not been returned to his family over 18 months later.
"They have no right to keep that money," Mohammed said. "That should be helping my family. It should be helping my mum."
If you are able to help Mohammed and his family please contact him via email at mohammedyeasin93@yahoo.com