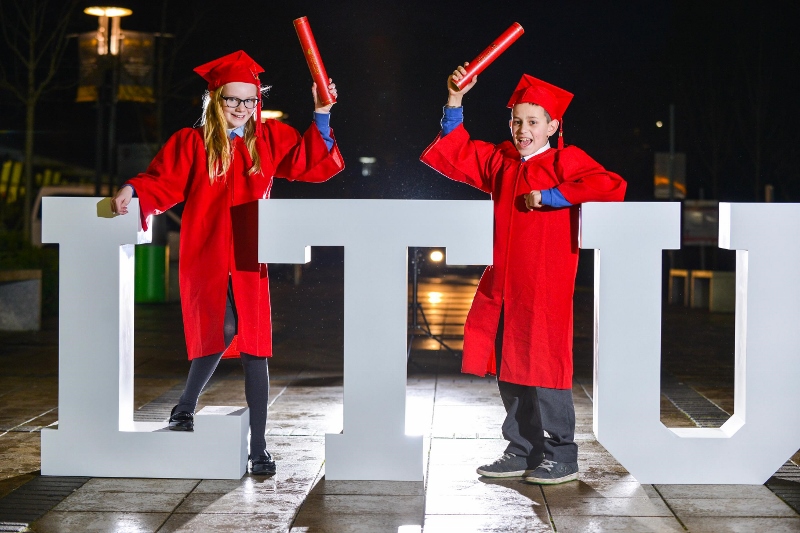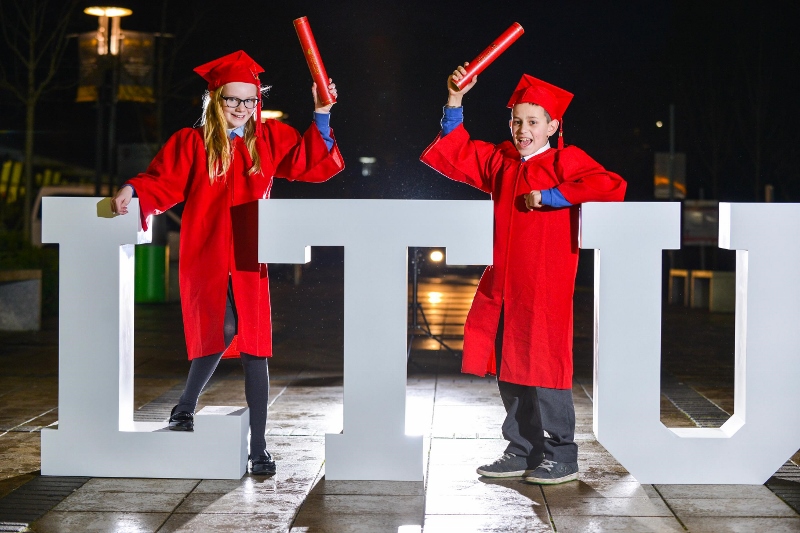 Over 100 children, who have collectively taken part in nearly 4,000 hours of learning activities outside of school, have graduated from Leeds Children's University.
Pupils, aged 7 to 14 years, from five schools in Leeds donned their caps and gowns for a prestigious graduation ceremony at Leeds Trinity University. They were each were awarded certificates for completing 30 or more hours of extra-curricular learning.
Launched in November 2014, as part of the nationwide Children's University Trust, Leeds Children's University is based at Leeds Trinity University. The programme promotes social mobility by providing high quality, exciting and innovative learning activities and experiences outside normal school hours.
Working closely with Learning Destinations, including Leeds Museums and Galleries, Harewood House, Royal Armouries, Leeds Sailing and Activity Centre, and many more, which deliver events and workshops for young people to attend, schools also offer after-school clubs for their pupils.
11-year-old Aris Ntermtziou from Carr Manor Primary School, said Leeds Children's University helped him to make new friends since arriving from Greece last year. He said:
ALL SMILES: Lama Soliman from Carr Manor Primary School

"When I moved here, it was really different and I didn't know anyone. I did lots of after-school activities like football, rugby and basketball, which has been really fun. And, I've met lots of new people."
Young people at Leeds Children's University take part in a variety of extra-curricular activities including cooking lessons, graffiti workshops, sports sessions and dance clubs.
Professor Margaret A House, Vice-Chancellor at Leeds Trinity University, said: "Becoming the base of Leeds Children's University was an easy decision for Leeds Trinity University, given our organisations' shared aims. We're both committed to raising aspirations, boosting achievement and fostering a love of learning, so that young people can make the most of their abilities and interests.

"I want to congratulate every single child who has completed 30 or more hours of voluntary learning activities with Leeds Children's University. It is a significant achievement, and I am proud that we can celebrate this success together at Leeds Trinity University."
Children from Parklands Primary School, Sacred Heart Primary School, Carr Manor Primary School, St. Philip's Catholic Primary and Nursery School and New Bewerley Community School all received certificates during the ceremony, and choirs from St. Philip's and Holy Rosary and St. Anne's Catholic Primary School entertained with performances in the University's chapel.
Leeds Children's University student Frances Shelley delivered a Vote of Thanks, and distinguished guests including Lord Mayor of Leeds Councillor Gerry Harper and Leeds Children's Mayor Grace Branford were part of the esteemed Platform Party.