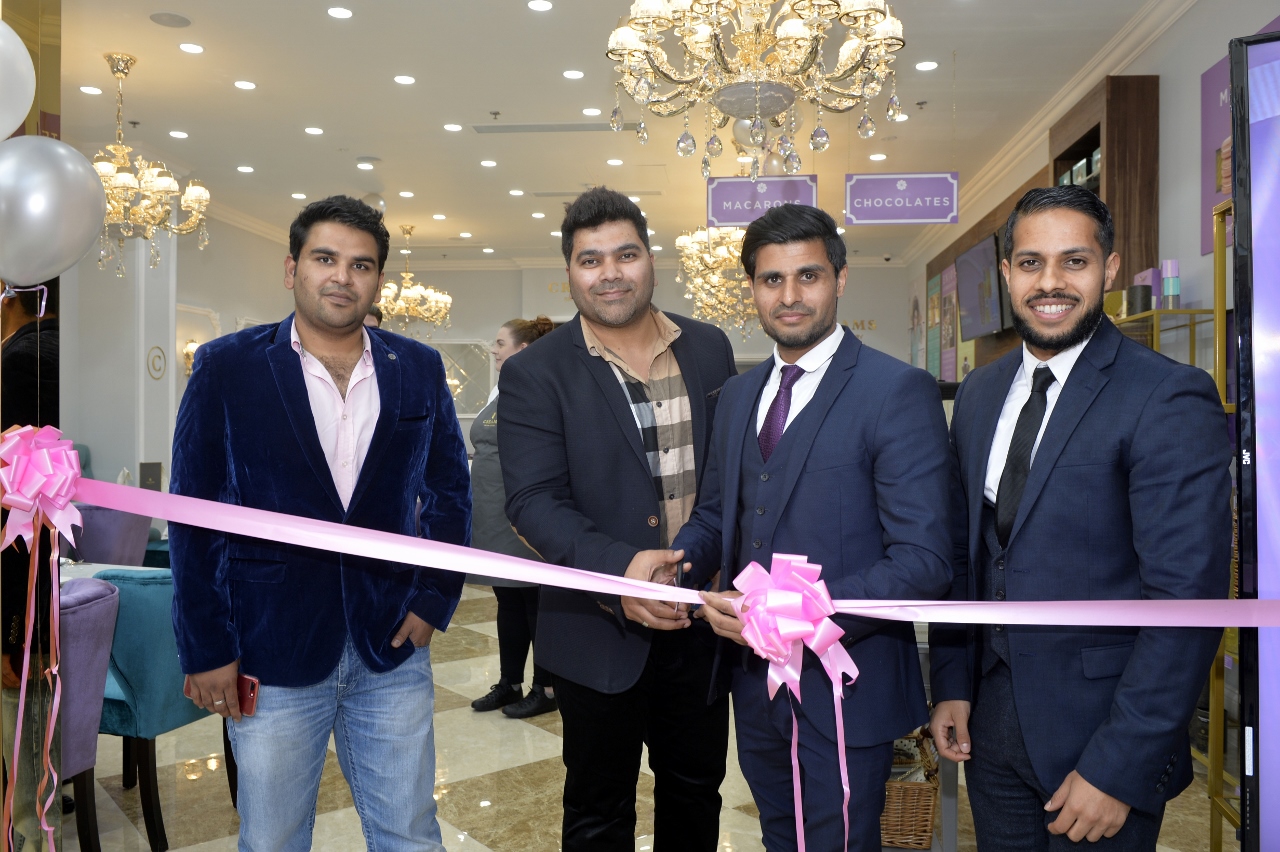 Two brothers from Yorkshire are hoping to make a splash in Kent this month, as they launch their CREAMS British Luxury tea room brand at Bluewater.
Teyeb and Unzar Aleem came up with the concept for the high street luxury tea rooms for millennials back in 2012, and having developed and refined it in their home town of Leeds, are now rolling out a franchise scheme that already this summer has seen the re-launch, after refurbishment, of its flagship venue in Leeds, and an opening in Bolton, Lancashire.
Operations director, Teyeb Aleem, who had previously worked with Intel, Fujitsu and Asda, said: "There's a big gap in the market for a high quality, high class tea room aimed at the thousands of aspirational millennials seeking to replicate the sophisticated lifestyles of the celebrities they see on TV and online, and follow on social media."
"CREAMS British Luxury aims to fill this gap and do it in a fashion that ensures young people can savour a taste of the celebrity high life without having to venture outside of their local city centre or shopping centre."
"We have designed the perfect place to enjoy the quintessential British experience with a modern and stylish twist. Visitors will see that we have used top tier décor, contemporary furniture, marble floors and crystal chandeliers to create an air of elegance and grandeur, with an affordable price tag."
In order to turn their concept into reality, the Aleem brothers appointed former Cash Converters CEO and franchise expert, Mark Lemmon on a consultative basis, and together developed a franchise programme that is now being rolled out across the country.
"We believe we now have the perfect offer to attract new franchisees, which combines perfectly with a 5,000 sq. ft. facility in Leeds, where we manufacture all of our cakes, macarons, confectionary and savouries, meaning we retain absolute control over the quality of goods being sold by CREAMS." explained Managing Director, Unzar Aleem.
The Aleem brothers plans don't stop at the UK borders. The two have carried out extensive market research and say there is demand for venues and CREAMS British Luxury branded products in various international markets – most notably India and the Middle East.
"The demand for quintessentially British products in overseas markets is incredibly high and CREAMS ticks all the boxes," added Teyeb. "Incredibly we've taken orders from 28 different countries for branded products without doing anything more than setting up an online retail site."
"With good marketing and local venues, the lucky few who manage to secure an international franchise will undoubtedly reap the benefits of the worldwide love of British teas."
To date, the Aleem brothers have invested several million GBP in CREAMS and have predicted 150 jobs will be created within the next two years.
"CREAMS British Luxury can do for the traditional afternoon teas what Starbucks has done for coffee," concluded Unzar. "We really are that confident."
Located second floor in Bluewater, the new CREAMS British Luxury is ready to make waves in one of the biggest shopping centres in Europe.
For further information visit www.creamstp.com.