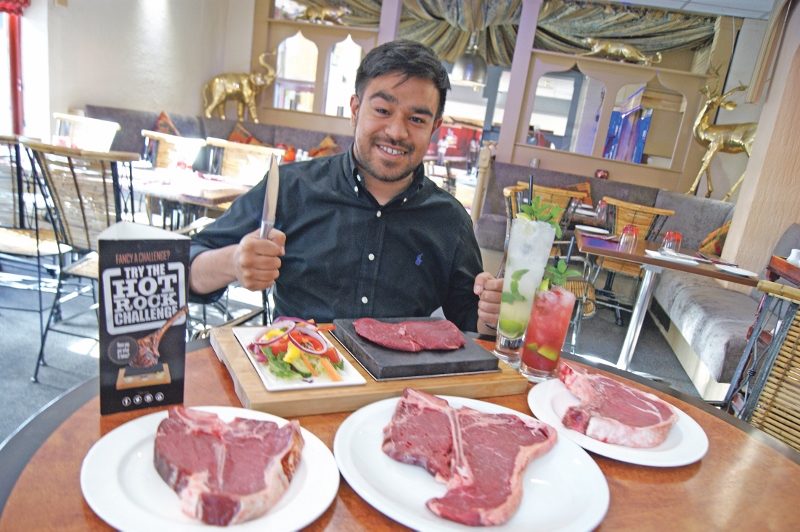 Making steak the star of the show
Moghuls on the Rocks in Keighley is shaking things up. After 35 years of curryhouse perfection, it is now concentrating on its new title as a sizzling steakhouse.
The restaurant has decided to refine its menu to attract new customers from further afield and has decided to take alcohol off the menu, in line with their beliefs.
Ishy, the front of house manager, said: "At the beginning of Ramadan, we stopped serving alcohol. It was a decision made by the whole family. Because we're doing steak, we're attracting people from outside of West Yorkshire. Business has been great. We've gained so many new customers. We have food bloggers coming from all over – Dewsbury, Manchester… even London. We don't have to rely on the curries anymore."
The highest quality of their meat speaks for itself. Diners have the finest cuts of their choice of steak, and cook it to their exact preference 'on the rocks'  thanks to a sizzling stone which is brought out to the dining table.
Ishy explained: "We have fillet steaks; Fillet, Sirloin, Ribeye, Rump, Tomahawk Côte de Boeuf and the largest cuts on T-Bone in West Yorkshire. We offer all the cuts you'd expect to find. They're all finely aged."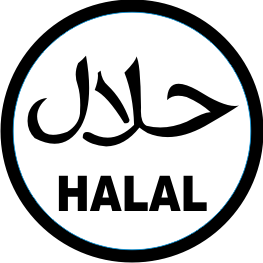 The hot rock gives you the chance to ensure every cut of meat is perfectly cooked to your preference, from the first bite to the last.
Simply leave the meat on the rock for a longer amount of time if you want it well done, and less time for a rarer finish.
The chefs prepare the steaks with a sprinkling of rock salt for that mouth-watering taste you'll find in the best cuts of meat.
All you have to do is sit back and leave the steak's own juices and natural flavours to do the work on your taste buds, transporting you to heifer heaven.
The Moghul's membership card scheme is also going extremely well with customers.
Every time customers visit, they get rewarded with a point.
"Accumulate three points and you'll get a free starter or dessert and five points means you can have a free meal – it's very popular. You don't have to bring your card in, just remember your four digit number to collect your points," Ishy said.
The steaks are the star of the show, and this is never in doubt – as Moghul's is the UK's first fusion anglo-Indian steakhouse.
"When the new menu rolls out, you'll see that the old curry favourites will be on there, but steaks are going to be the big hitters."
So get yourself down to Moghul's – the fully halal steakhouse which follows the Brazilian model for steak.
114 North Street, Keighley, BD21 3AL
Tel: 01535 604423     
Email: info@moghulsotr.co.uk
Web: www.moghulsotr.co.uk
Facebook: www.facebook.com/MoghulsOnTheRocks
Twitter: @Moghuls