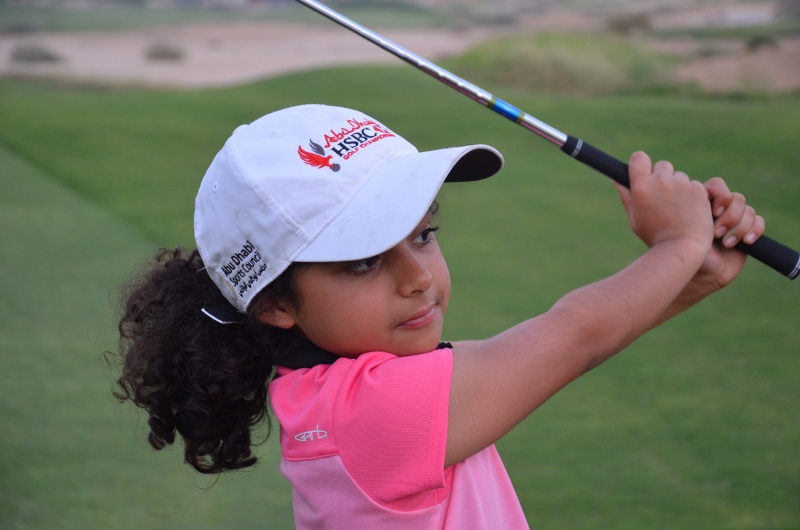 A golf star of the future has shown what a 'driving' force she can be in the sport after clinching a prestigious national title for her age group last month.
Eight-year-old Alayna Rafique, originally from Leeds but now residing in Dubai, came out on top in the British Kids Championship 2016 tournament (ages eight and under) on Monday 12th August.
Pipping American, Bianca Gibbs, to the number one spot by just a single stroke, the talented young ace says she was delighted to add the accolade to her ever-growing collection.
"My heart was beating so fast when they announced I was the winner," she said.

"It was only then that I realised that I had come first and had the biggest trophy. I just thought, 'wow I did it'."
Singling out Tiger Woods and her father, Kash Rafique, as her two idols in the sport, she has already begun eclipsing the latter's performances on the fairway and has high hopes for her future.
Following on from the British Championships, she also finished a very credible fifth in the Wee Wonders Tournament at St Andrews – one of the leading competitions of its type in the world.
"My dad said to me that if I could finish in the top 10 it would be really good," she added.

"I was told out of 250 girls in the United Kingdom I was one of the 25 who had got through to the Grand Final.

"To be in the top five at the end of play was very good for me and my dad now owes me an iPad. I think I may have done a little better, but I am very happy."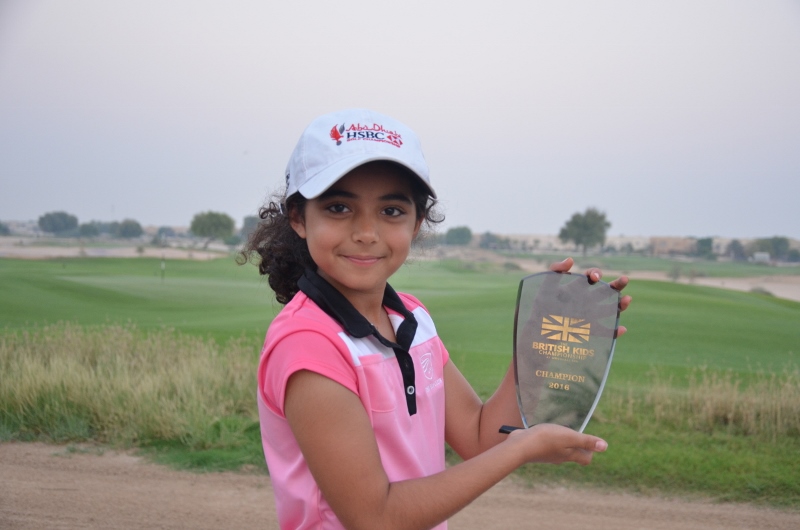 Never one to just sit still, Alayna is already back out on the golf course in Dubai training for her next competition.
"I cannot wait to start playing again in Dubai at the Arabian Ranches tournaments with my new clubs," she added. "I have four tournaments before Christmas.

"Then I am hoping to come to the UK again in May for the European Championships which is an 'invite only' event in Scotland."
Alayna's father, Kash, says it has been another successful summer for the junior starlet.
"We are immensely proud of Alayna – she's really had a fantastic summer tour in the UK," he said.

"The overall experience of competition has been very exciting for her and playing championship courses in Wales, Woodhall Spa and finally St. Andrews in Scotland has been a wonderful experience for all of us.

"I can already see the difference it has made to her game and her outlook. She seems to be more determined than ever and that can only be a good thing."