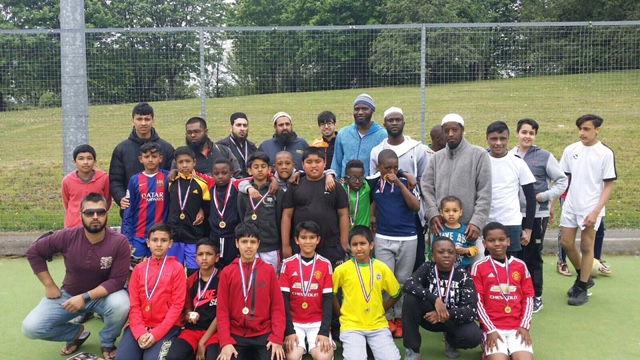 The annual Leeds Madrasa's football tournament returned once again for its seventh annual event.
The tournament has been a huge success in previous years with many teams oversubscribed. This year some 600 people came out to cheer on the young players.
Over 25 teams made up of children from ages 7 – 14 years attended the tournament at Thomas Danby Sports Centre in Leeds. It's organised by Ilyas Salim and Hafiz Waqas who work with children and young people across Leeds who attend after-school religious education provisions known as Madrasas.
Ilyas Salim, Managing Director at Scent Salim and Chaplain at Sheffields Children Hospital was one of the organisers of this event commented: "As part of the Child Friendly Leeds ambition, it's really important the local clubs and madrasa's are involved with fun opportunities to encourage children to try new and different sports whilst making new friends.
"Many parents come to watch their children and it's a fun day out for many children, some who are firm disadvantaged backgrounds."
Winners are given medals at the concluding ceremony after the tournament and players are handed out prizes from Scent Salim.
The winning teams this year were Ibraheem Masjid in Beeston and Al-Hasan Leeds.