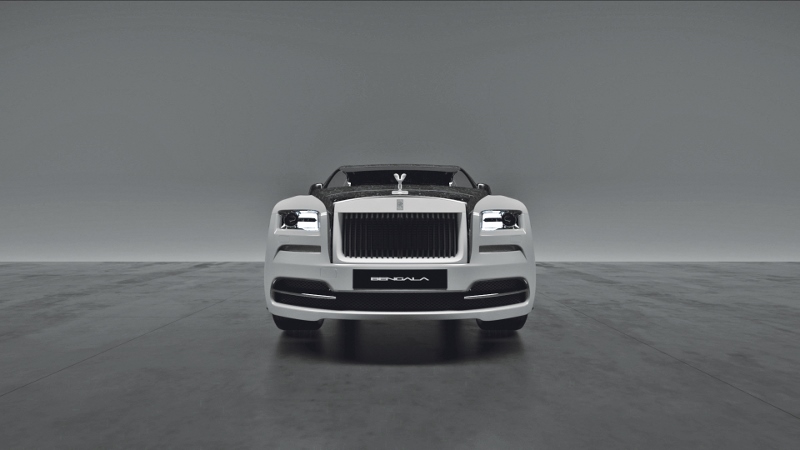 European design house Bengala Automotive and US-based Vitesse AuDessus have announced the launch of a bespoke carbon fibre program for current Rolls-Royce models.
The program offers carbon fibre options for the Rolls-Royce Phantom, Phantom Coupé, Phantom Drophead Coupé, Wraith, Dawn, and Ghost.
The featured material is a compressed carbon matrix that is similar to the Forged Carbon Fibre developed by Lamborghini and Callaway. The use of this material as an aesthetic offering is a first in the automotive industry.
"Forged carbon fibre is an extraordinary development for the automotive industry. To the casual observer the material serves a purely utilitarian purpose.

"As a designer I was inspired by the mosaic-like motifs and felt that the aesthetic could be elevated. I visualised a material with the look of honed granite that would communicate the antithesis of the current perception: opulent luxury as opposed to ascetic utilitarianism," says Bengala Owner and Design Chief Shoghi Saeidnia.

"The product that Vitesse AuDessus was able to develop exceeded my highest expectations; and, when thinking of the appropriate application for the material's debut as a luxury finish, no pairing was better suited than the handmade rolling masterpieces by Rolls-Royce," he adds.
The program is also offering another first in the industry: forged carbon fibre wheels. Lighter and denser than titanium, forged, carbon fibre wheels offer a clear engineering advantage over their metal alloy counterparts. Forged wheels are also a marked improvement in manufacturing lead-time compared to traditional carbon fibre layup. The availability of fast-curing resins makes it possible to produce a set in minutes, as opposed to days.
Each wheel design is tested to meet or exceed manufacturer standards and includes a proprietary coating to protect against heat.
"Carbon fibre wheels are the clearest and best performance choice as they dramatically lower unsprung weight. The only failing is in the complicated production process and long manufacturing lead-times. Forged carbon wheels solve this problem and open the doors to a wide range of future applications," says Vitesse AuDessus CEO Stefany Sanchez.
Aside from the forged offering and true to Vitesse AuDessus's bespoke commitment, every removable body panel is available in bare carbon replacements in the weave, tint and finish specified by the client. For those parts attached to the chassis, the brand offers lightweight veneers.