Ferrari's hybrid hypercar with 1021 bhp is the ultimate racers dream
Let's just say the folks at Ferrari take their jobs very seriously. Ferrari has a new car nicknamed FXX K, this new V12 1021 bhp- beast (yes – start drooling) is actually a product of a new research and development programme.
The car is based on Maranello's first hybrid model. The "K" in its nomenclature actually points to "KERS" which maximises track performance.
This is actually a race car version of the latest Ferrari the "La Ferrari". However, this race car will never be used in competition so it does not follow any race regulations. It is designed for an exclusive group, which Ferrari calls "Client Test Drivers" with whom Ferrari will roll out a test programme over the coming two years.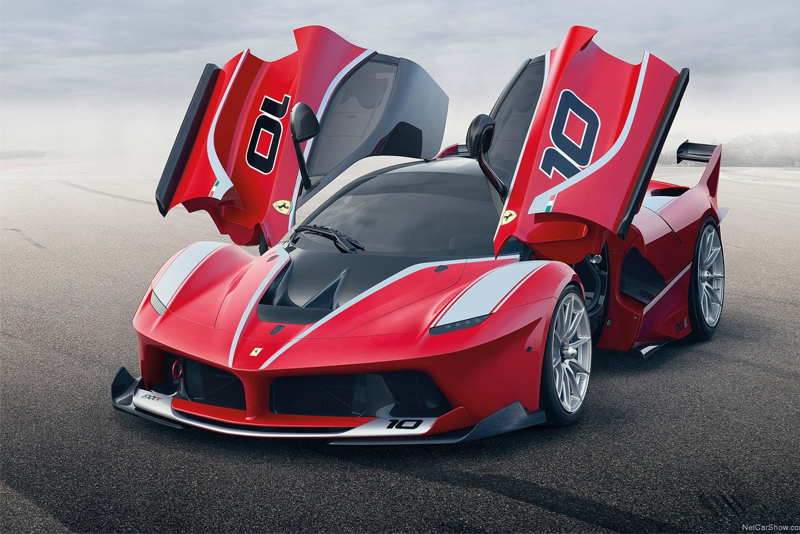 Let's take a quick look at the FXX K's numbers.
The car generates a total output of 1021 bhp, 835 bhp of this humongous number is generated by its conventional V12 and the rest 188 bhp is by the electric motor. Maximum torque is said to cross 664 lp-ft.
The KERS on board has been upgraded to give the driver an option to control the car in four different modes. These are present on the "Manettino" controller on the centre console. These four modes are "Qualify" for maximum power within a limitied number of laps, "Long Run" for going the distance, "Manual Boost" for instant maximum torque delivery and "Fast Charge" for quick recharge of the battery.
With detailed active and passive aerodynamic sections, this is the ultimate machine from Ferrari. The front of the car has a prominent twin profile spoiler with a large splitter.
At the back, the tail section is now higher (than LaFerrari) and the mobile spoiler extends further for a total increase in extension of 60 mm when fully deployed.
A vertical fin and a small wing each side of the tail act as guide vanes in the low drag configuration and boost the spoiler's efficiency in the high downforce one. This system also creates increased downforce at the rear of the car, allowing the use of an extreme diffusion volume for the rear diffuser, which increases air extraction from the underbody.
The result is a claimed 50% improvement in downforce in the low drag configuration and a 30% improvement in the more aggressive downforce configuration, resulting in a figure of 540 kg at 124 mph.
Ferrari has confirmed that 40 cars will be built at a cost of €2.5 million each and every single one has been presold.