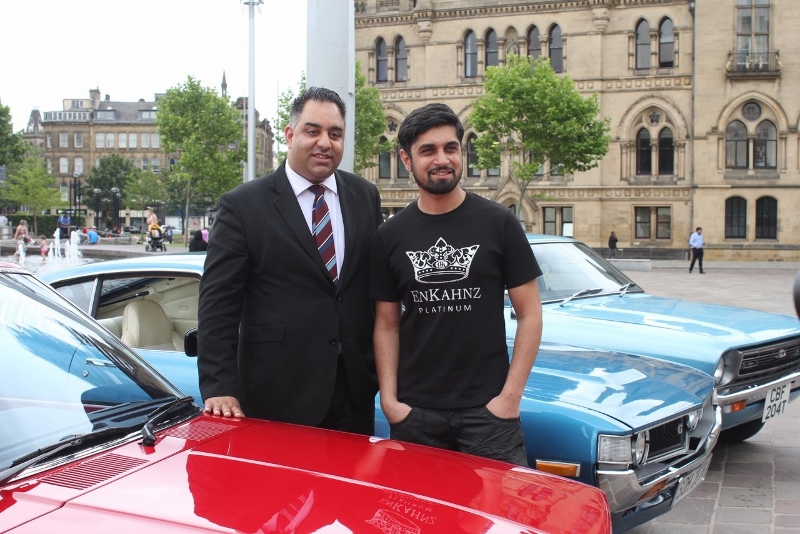 If you grew up in Bradford in the 60s and 70s, there are some sights you are bound to remember.
From the busy mill life to the outlandish fashion statements, it was an era which is fondly looked back on by so many people across the country.
For adults in their 50s and 60s, the memory of purchasing their first car is one which may fall into this era, with the rumble of the Datsun engine or purring of the Ford Cortina being a noise that lives long in the memory of many Asian families.
This month, on 13th August, car lovers and nostalgia fans will have the chance to rewind the clock and experience all these sounds and feelings once again as the ever popular Bradford Classic Car Show returns to City Park.
Amongst those in attendance will be classic car enthusiast, Bradford East MP Imran Hussain, who has shown his support for the event and has helped promote the project alongside Naveed Braugzai Khan from Enkahnz – a vehicle body specialist.
Enkahnz will be exhibiting a number of their restored classic cars at the event, with many vehicles bound to bring back some motoring memories.
Vehicles from the 1920s right through to more modern day classics such as the Ford Cortina 2000E and Vauxhall Firenza Droop Snoot will be on show this year as well as some more recent classics including a Datsun 120Y and Toyota Celica GT RA28.
There will also be two timeless Bradford Jowetts on show provided by the Industrial Museum, one a van and the other a commercial pick up.
This year's show has already attracted a high number of entries with the earliest example being a 1920s Ford Model A as well as classic Jaguars, Bentleys and even a 1937 Ford Type 78.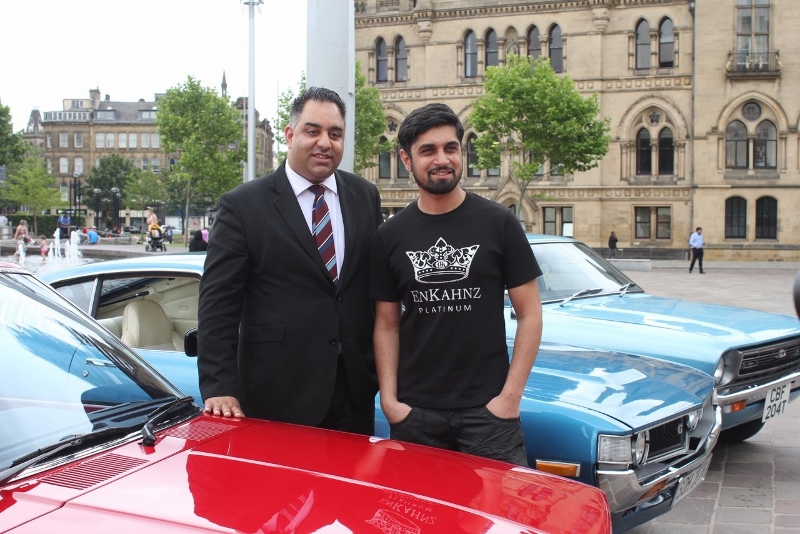 There will be prizes on offer for the Lord Mayor's Choice, Best in Show and Best in Show runner up with each winner receiving a trophy from the Lord Mayor as well as a full valet kit to keep their car looking immaculate.
This year the Police Museum will be heavily involved with attractions within City Hall as well as a range of classic police vehicles including cars and motorbikes.
The Police Museum in City Hall provides a unique insight into the history of policing, criminal justice, civic enforcement and the development of crime and punishment in Bradford from the early 19th century onwards.
In addition, this year the organisers have increased the range of children's activities to ensure there is plenty for the younger people to do, with face painting, arts and crafts, spider mountain climbing challenges and the ever popular bungee trampolines.
Staff from Sport and Leisure will also be offering budding footballers the chance to take part in some Striker 9 challenges.
Councillor Alex Ross-Shaw, Bradford Council's executive member for Regeneration, Planning and Transport, said: "This year's Bradford Classic is shaping up to be a fantastic day. It's a fun day out for all the family and it's free.
"We have extended the range of activities for children so there are lots of things to keep the whole family entertained."
Accompanying the exhibition this year will be a full range of live music featuring local bands as well as solo artists.
There will also be a special appearance by Fusion and Aiden-M bringing a taste of urban hip-hop and Bollywood to City Park. Meanwhile, The Boogie Backstep Club will be keeping people on their toes with dancing in the park and there will be prizes for the best vintage costume.
Jonny Noble, City Centre Manager, added: "We have decided to further enhance this very popular event by adding more live music, further children's activities and expanding the involvement of the Police Museum and Rose and Brown Vintage.
"Coupled with dozens of amazing classic cars throughout the ages, this vintage themed event promises to be one of the best yet".
There are still a limited number of spaces for people to show off their pride and joy. To apply for a space for your club or car email ccm.team@bradford.gov.uk or call 01274 432412 for an application form, visit The Bradford Classic Facebook Page and follow us on Twitter @BfdClassic
For more information contact Bradford Council's city centre manager Jonny Noble on 07582 101268 or 01274 434407.