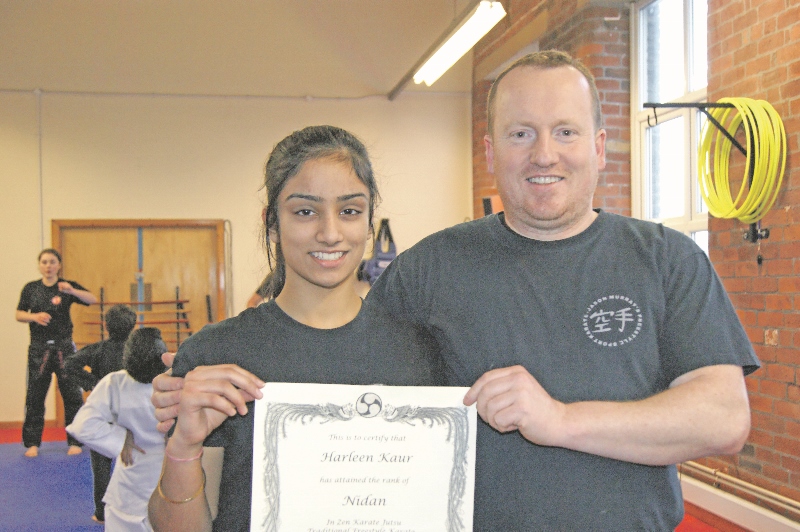 Karate ace wants greater female participation
A teenage karate enthusiast from Bradford is calling on more girls to get involved with the sport she loves after earning her Second Dan Black Belt last year.
At just 16-years-old, Harleen Kaur is the youngest member at Jason Murray's Martial Arts to achieve the accreditation adding to her already impressive collection of belts and trophies.
The Appleton Academy student took up the sport almost eight years ago after accompanying a friend, who had been bought lessons for her birthday, to her first session.
Despite that friend dropping out, Harleen continued to attend the classes and soon built up a passion for martial arts which is as strong today as it was on day one.
She now trains three days a week at Legend's Gym, Queensbury, and says she is determined to get more girls into the sport.
"Karate has made me a mentally stronger person, as well as physically, as I have learnt a lot through this journey which is still ongoing," she said.
"However, the participation of girls is not enough. There are only two or three of us at the moment in my club and it is something I really think more girls should get involved with.
"It's definitely not a 'boy's sport' and teaches you so much.
"Self defence and discipline have been two of the most significant things I have learnt which can be applied to almost any situation.
"I have built my confidence through the years and have the courage and ability to tackle almost any type of challenge in my life."
In April, Harleen will compete in both the North England and European Karate Championships where she is hopeful of picking up even more medals.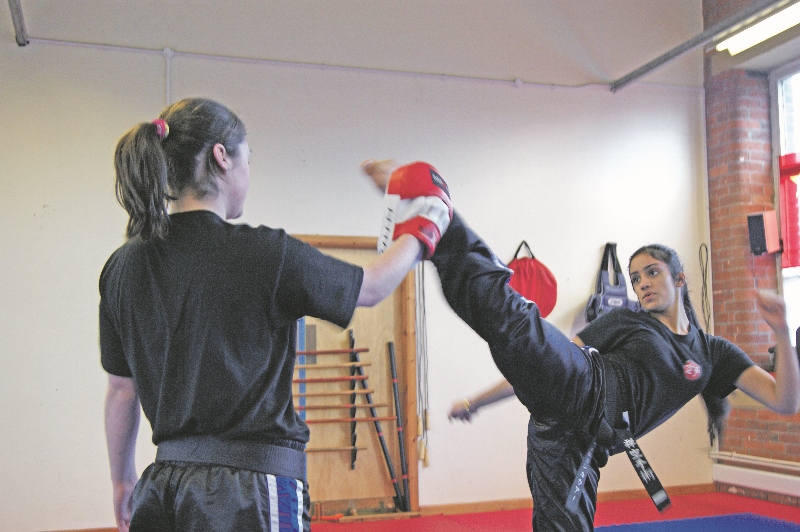 Instructor, Jason Murray, added that Harleen is a 'model student' and a 'fantastic example' of what women can achieve through martial arts.
"Harleen started with us when she was just eight-years-old and she never misses a class," he said.
"For somebody to achieve what she has at such a young age is very rare but she is a fantastic example to all students and especially girls.
"Only about a third of our students are girls at the moment and it should be much higher."