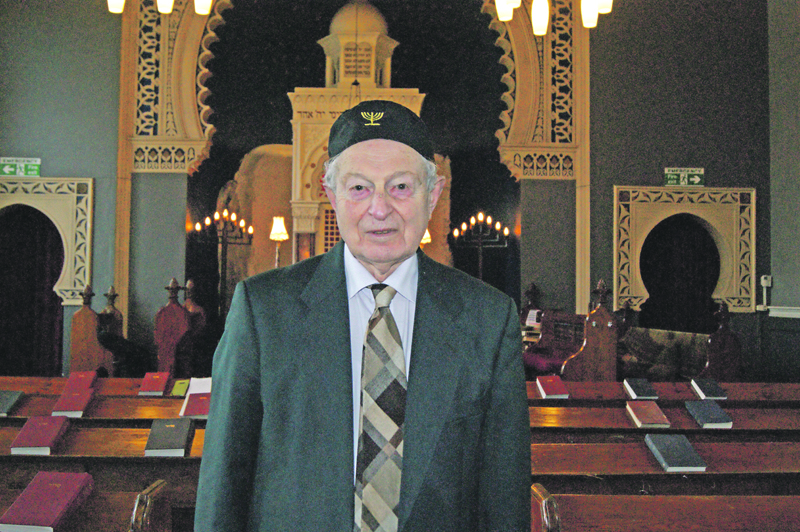 Interfaith relationship reaches new level in Bradford
Bradford's Synagogue Council took the unprecedented step of appointing a Muslim member onto its ruling body last week as the two religion's interfaith relationship in the city continues to strengthen.
Jani Rashid, a long time supporter of the Synagogue, was approached to join the council by chairman, Rudi Leavor, after his colleagues unanimously passed the decision.
Mr Rashid will be involved in helping to secure funding for the last remaining synagogue in Bradford and work closely with fellow council members.
Speaking of the appointment, Mr Leavor said he had wanted a Muslim to be formally represented on the board for some time and praised Mr Rashid's commitment.
"The appointment of Jani to our board is certainly the first example I have heard of a Muslim joining a Synagogue Council but our relationship with Jani has been there for a long time," he said.
"It is an important step for our council to have a Muslim member on the board. It is not just for face-value because Jani merits the position and will bring a lot to the council."
He added: "Relations between Jews and Muslims around the world have been strained recently but this is a good example of our two religions working together here in Bradford."
The relationship between Bradford's Jewish and Muslim community has grown in recent years, with the latter's community groups, including the Council for Mosques, helping to fund the restoration of the Bowland Street place of worship in 2013.
Mr Rashid, Head of Diversity and Cohesion for Bradford Council's Department of Children's Services, has been working in a 'professional capacity' with the Synagogue for almost a decade.
Within his role on the city's council, he has regularly taken schoolchildren on tours of the religious building in Manningham and said he was now excited to take up the extra responsibility.
"In a professional capacity I think my relationship with the synagogue began around ten years ago through my work with the diversity and cohesion team," he said, "but I got involved with the fundraising side of things about four years ago.
"In Bradford there is a small and aging Jewish community but the contribution they have made to this city is very considerable with the synagogue at the heart of much of this. It is therefore important that we do what we can to help keep this place of worship funded."
Upon receiving the request to join the council, he added: "It came as somewhat of a surprise but I am delighted to have been approached by the council and will work hard in my position.
"This is a great example of how our two communities can live and work together and only indicates how far our relationship has developed in recent years."