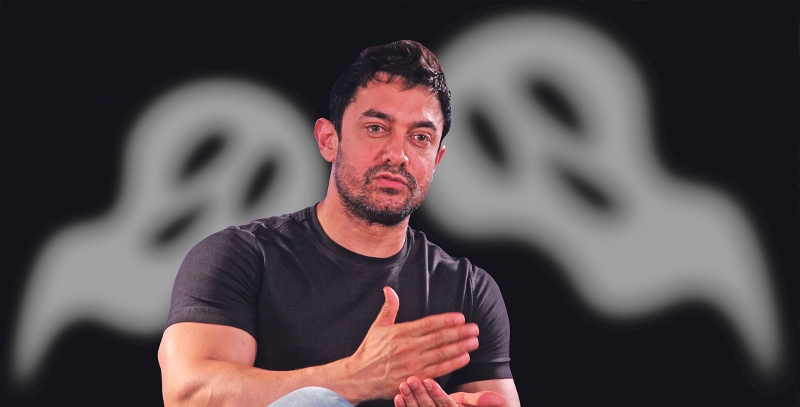 Aamir Khan is indeed a perfectionist, and is well-known for outputting just one film per year, his daily emergence in the role of his character even whilst not on set is a testament to how committed he can be.
Now, it's been revealed that he frets about dying before the shooting of his films culminates.
Speaking about his fear of dying before shooting the film, Aamir got candid at his 'Dangal' poster launch: "I am always scared as to how the movie will turn out. I stress over small things, like something in the schedule going for a toss.

"But I always have this worry – 'What if I die? What if I get injured really badly when the whole film is dependent on me?' so typically, towards the end of a shoot, I write a note to people around me that if I die, these are the things I want ideally to happen,' whether it's creative or connected to the release."
During the filming of 'Dangal' Aamir disclosed that he went ahead and told the director Nitesh Tiwari to cast someone like Varun Dhawan, Shahid Kapoor, Ranbir Kapoor or Ranveer Singh if something were to happen to him during the shooting of the film.
He said: "For this film, I have already shot the older version of the character and I was thinking that 90 percent of the film is shot with my bulked up figure. The younger version can be shot with any young actor, so I cam up with possible replacements if I were to drop dead, so that the movie could be completed in case I'm no longer around."
Now that's what you'd call the ultimate "planning ahead" strategy!