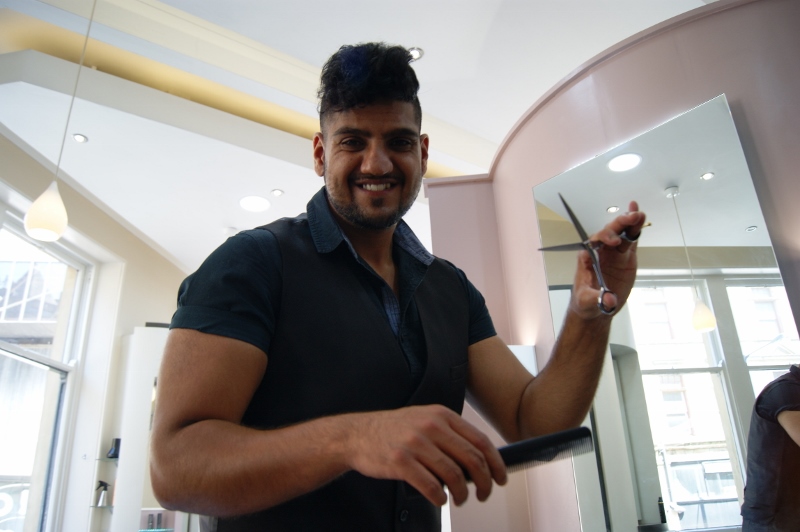 Twenty-four-year-old Zeeshan Sehgal is fast becoming one of Bradford's scissor saviours, after cutting and snipping his way to the very top of the hairdressing scene.
From the tender age of 15, Zee worked tirelessly away at Saturday jobs, massaging scalps to hair heaven and sweeping up the locks from barbers' floors.
Now, nearly ten years later, all his diligence has paid off and an exotic trip to sunny Italy – courtesy of Revlon – awaits.
Zee said: "Growing up, I saw cool haircuts in the street and thought, you know what? I'd like to have a go at cutting those into shape."
The 'boy from BD8' done good. After six years, Zee is already floor manager of Mario's salon in Kirkgate, an achievement which he still 'sometimes can't believe'.
"You have to keep at it. You pick a trade and then if you give it all your effort and concentration, you will get there in the end," Zee said.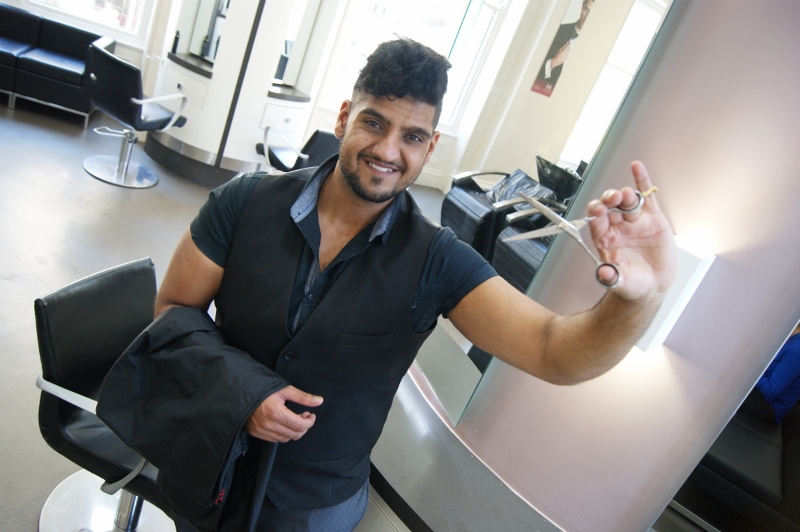 Revlon – a multinational cosmetics company – has cherry-picked the best hairdressers to fly out to the idyllic coastal town of Sorrento to exclusively try out their hair products before they hit the shelves.
Zee is 'very much looking forward' to sharing his expertise in a place where the air smells of lemon groves and the backdrop will be a crystal clear sea.
"I'm very excited but I also know that it's down to the effort of all the 40 staff that we have here at Mario's. Everybody has worked so hard for it," he added.

"When I was growing up, my friends were encouraged by their families to be doctors and lawyers. They weren't stepping outside of the box. I'm hoping my story will inspire people to blaze their own trail."
Zee wants to push his boundaries even further and is currently studying at college to be a qualified assessor so that he can open his own training academy in the future.
"In life, there aren't any boundaries or limits," he said. "If you believe, you can achieve.  I feel happy and blessed. My success has not changed me as a person but it has transformed my confidence.

"In my head, I'm still that shy 15-year-old guy."