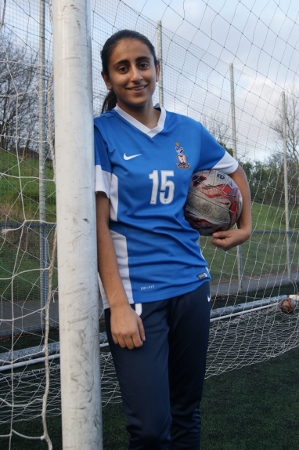 Stateside soccer scholarship for Bradford teen
A teen footballer from Bradford is preparing to swap the water-logged pitches of West Yorkshire for the sun-kissed fields of North Carolina, as she embarks on an overseas football adventure.
Seventeen-year-old Aqsa Mushtaq has recently accepted a full soccer scholarship at the Lenoir Rhyne University, where she will combine full-time training with studying for a sports psychology degree.
After taking up the sport at the age of just six, the football-mad Tong High School student quickly caught the eye in local leagues and progressed up the ladder.
She currently represents Bradford City Ladies in the Women's Premier League North Division.
With the aim of breaking into one of the most competitive women's leagues in the world Stateside, Aqsa says she was delighted to have been offered a full scholarship at her 'uni of choice'.
"There were a number of reasons why I chose to study at Lenoir Rhyne," she said. "The soccer team is really good, I was offered a full scholarship and it's also a private university."

She added: "The fact that it's always warm over there isn't such a bad thing either."
Aqsa only learnt of her offer to attend Lenoir Rhyne after returning to the UK following a tour of several American universities.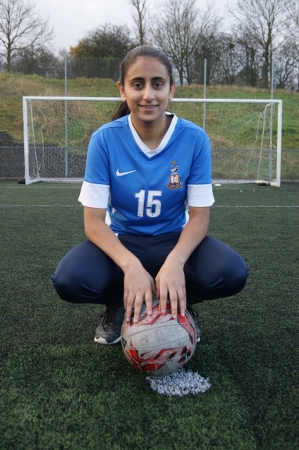 With offers from Kansas, South Carolina and Nashville also on the table, the travelling Brit was deemed 'hot property' on the soccer scene and is determined to impress overseas.
"The women's game is getting bigger and better all the time and it is a lot more competitive over in the States," she said.

"When I'm over there, I will be training or playing every day.

"In comparison, I'm only playing two days a week for Bradford over here so it will be a lot more intense but exactly what I want."
An athletic scholarship is a form of scholarship to attend a college or university awarded to an individual based predominantly on their ability to play in a sport.
Aqsa heads off over the Atlantic to begin her studies on Wednesday 10th August and hopes to emulate the success of another idol who is currently plying his trade stateside for LA Galaxy.
"Steven Gerrard has always been my hero," she added. "I'm a big Liverpool fan, so to be playing in the same country as him will be fantastic."