Curry Festival to rise from the ashes
Over the past six years, the World Curry Festival has brought thousands of visitors to Bradford, all looking to sample some spicy delights from the official curry capital of Britain.
This year, festival founder Zulfi Karim, has vowed to come back even bigger and better than before, despite much of the equipment, culminated over recent years, being destroyed in the Drummond Mill blaze.
The grade II listed building which had dominated Bradford's skyline since the late 1880s, was destroyed in January after an inferno took hold of the building.
The fire all but diminished the city's vision for an arts and cultural hub to be created at the site, which Zulfi described as a 'very sad loss to the district'.
It is in fact a double blow for the curry enthusiast, whose festival was also badly affected by the fire.
The World Curry Festival's head offices were located in the original board room at Drummond Mills, whilst the company also used the storage facilities at the mill to house thousands of pounds' worth of festival equipment.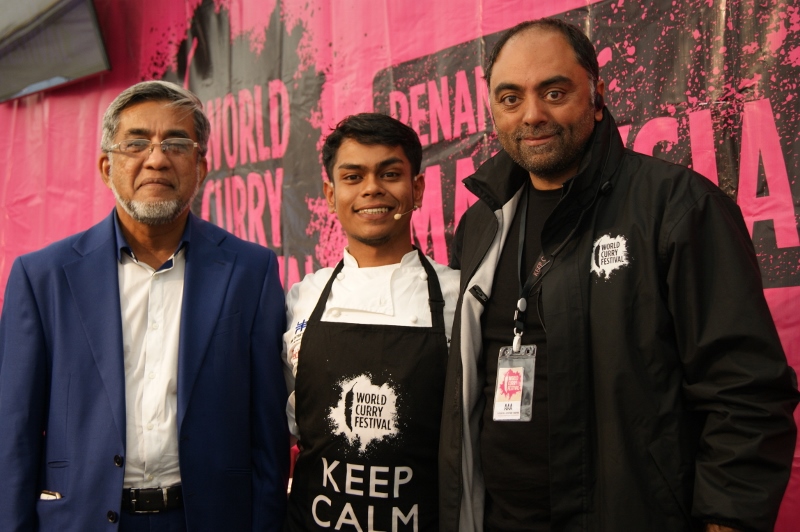 "We lost our entire infrastructure and all the equipment we had built up over the years in that blaze," Zulfi explained.
Finding an alternative site to re-house the festival is proving difficult for the team, yet Zulfi insists he is rising to the challenge.
Since returning from Malaysia – where the festival was taking place at the time of the fire, he has been working hard to find ways to build the business back up, and reinvent ways to hold a festival of the same calibre without access to its usual resources.
"Sadly, if you have been affected by fire the support is not there," he said.  
When asked 'will the festival rise from the ashes?' Zulfi remained eternally optimistic.
"We are in our seventh year," he said, "and have come a long way in a relatively short space of time.

"We are becoming a regular fixture in the Yorkshire calendar, and a recognised international event. We have further to go."
This year's festival – the dates of which will be officially announced this month, is set to be bigger and more exciting than ever before.
The fire it seems has given new life to the festival whilst the hope remains that Bradford's art and cultural sector will find the same determination to grow.