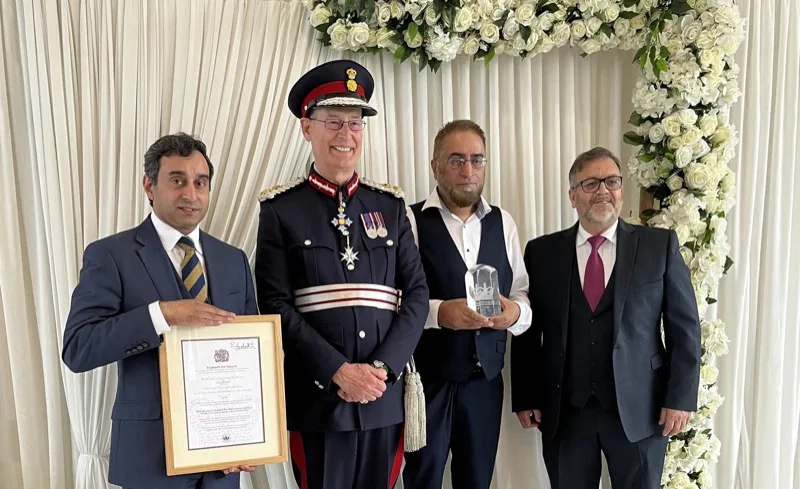 "We would also like to share this award with the people of Bradford…"
A food bank service that hands out over 150 food parcels each week to some of the city's most needy individuals and families has been awarded the Queen's Award for Voluntary Service.
Bradford Community Kitchen, founded by Abdul Satar, Anne-Marie Mitchell, Lesley Semmens, John Ian Turner and Kirsty Greenlagh in 2017, operates seven-days-a-week providing food and assistance with rehousing, no questions asked.
The organisation was one of the last honours to be bestowed by the late Queen Elizabeth II in June 2022 before she died last September; and the award was due to be presented to Abdul Satar in 2022, but a variety of circumstances meant the presentation was postponed until this year.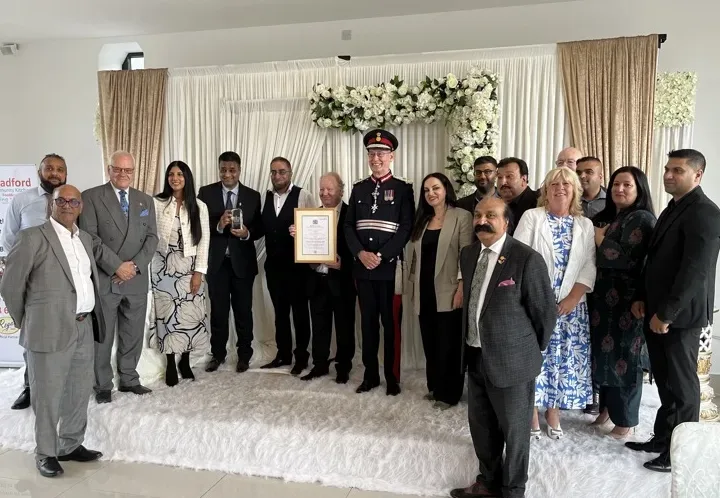 Attended by several businesses and organisations that regularly work with local charities, the award was presented by the Lord Lieutenant of West Yorkshire, Ed Anderson on Monday 11th September.
Abdul, accompanied by his son Muhammad Awais Daad, 15, who regularly helps out at the community kitchen, said he was 'absolutely thrilled' to receive the award.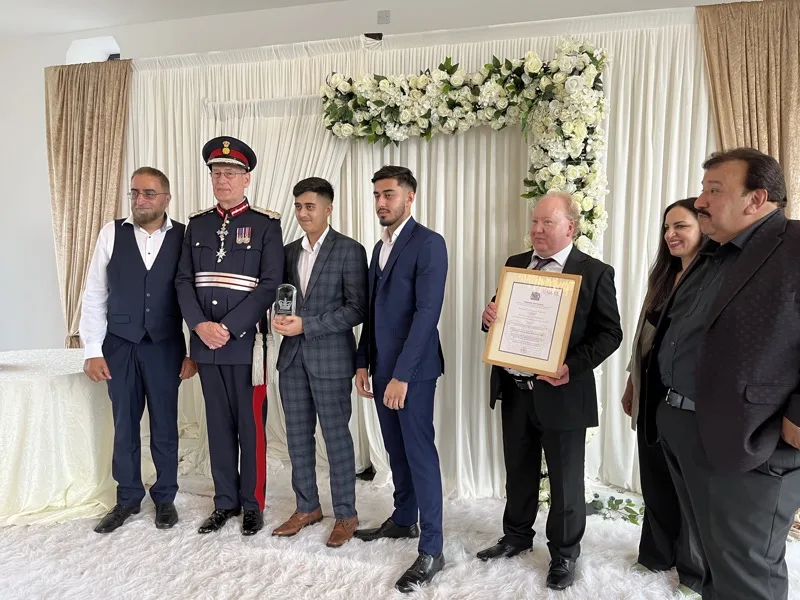 Bradford Community Kitchen not only hands out hundreds of food parcels carrying essentials such as tinned food, milk, bread, teabags and baby food, but goes one step further by helping rehoused people with essential furniture items and kitchen items.
They also assist people who are victims of domestic violence, providing help with shelter and support services.
"We've never carried out all our voluntary work we do for any kind of award or renumeration," says Abdul.
"So, The Queen's Award was such an incredible surprise, and of course, an immense honour to receive.
"Not only is it recognition of the work we do, but also a credit to the generous support we receive from organisations across the city and beyond.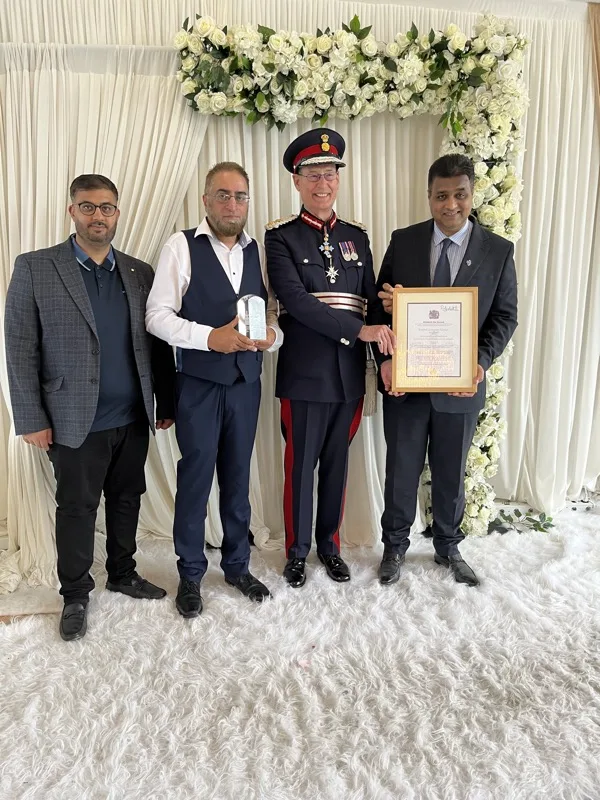 "We would also like to share this award with the people of Bradford especially the organisations who we work with, including Regal Food Products Group Plc for their continuous support."
He adds: "The trustees thank everyone for their love and support with Bradford Community Kitchen, and a big thank you to our partners this service would not be possible without your support."
An official letter from the Cabinet Office last year read: "Her Majesty The Queen has approved the QAVS National Assessment Committee's recommendation that the volunteers of Bradford Community Kitchen should receive The Queen's Award for Voluntary Service (QAVS) 2022. This represents a tremendous achievement and we hope that the group's volunteers will feel immensely proud of it."