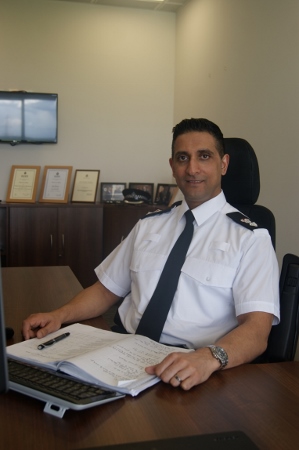 New district commander outlines plans for Wakefield
To be in charge of policing an area with a population of over 300,000, at a time of cuts, media scrutiny and ever-more hard to trace crimes, is something very few people could handle. For Mabs Hussain, it is just another day at the office.
The 42-year-old Chief Superintendent is the new District Commander for Wakefield – the 15th most populous district in the UK.
Overseeing all operations from the ground up, it is Mabs' job to ensure the area's 'seven towns' are policed thoroughly, with a focus on preventing and detecting crimes.
He was promoted from his job as Superintendent in Leeds earlier this year after serving 20 years in the force and has spent the past month acquainting himself with his new West Yorkshire colleagues.
Speaking to the Asian Express about what he envisions for the future of policing in Wakefield, Mabs said there were three steps he was aiming to follow.
"My priorities are like anybody else's," he said. "You always want to leave some form of legacy and I just want to do the best possible job I can.
"I look back at [Sir Robert] Peel's principles of policing, namely protecting the most vulnerable in our communities by preventing and detecting crime, with greater focus on safeguarding issues – like domestic violence – across the district.
"My second priority is neighbourhood policing which is at the heart of what we do. I'm keen to protect our neighbourhood policing style to ensure we meet the needs of communities and address their concerns.
"I'm a family man myself and I understand the needs and concerns of the people across the county, will be the same as mine."
He added: "Finally, my third priority is to manage the impact of the budget cuts. I want to continue building a leadership team of all ranks and with partners who are able to respond and address that impact."
To meet this final target, Mabs faces a tougher challenge than many of his predecessors, with the district seeing a 14.5 per cent budget cut over the past five years.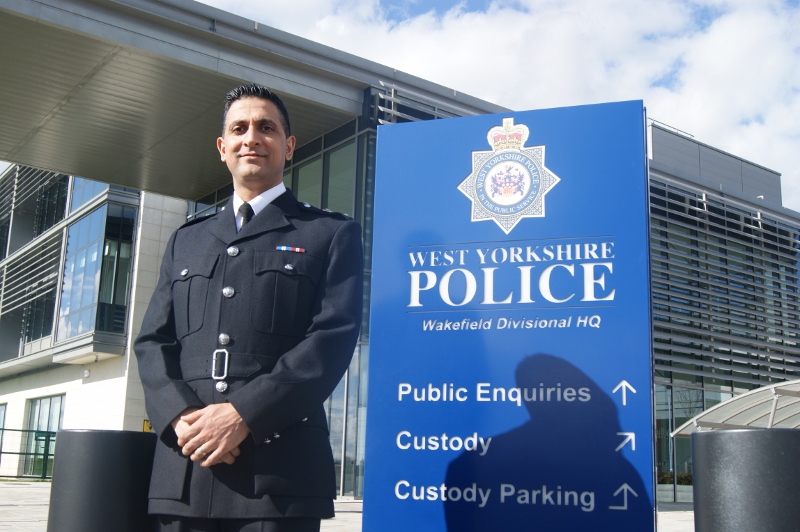 However, with £29.5million still to be utilised effectively, the responsibility remains immense.
He said: "As a district commander, it is my job to make sure that the impact of any budget cuts are managed properly. We still need to deliver the best possible service we can with the resources we have.
"If this means we have to adjust our response and our policing style, then that is what we will do."
Originally from Girlington in Bradford, Mabs began his venture in the police force as a Police Constable in Odsal.
Rising up through the ranks, he has over two decades worth of experience policing in Leeds and Bradford.
Although Wakefield is but a stone's throw away from the nearby cities, policing in the area is a 'different ball game' according to Mabs, yet one he is looking forward to playing.
"I've been here since 22nd February and although it's not as busy as Leeds, which was challenging, there is a different type of pressure and responsibility," he said.
"Day-to-day policing wise, there are different resources to deal with different demands of work and from the public.
"It's going very well so far and the more I settle in, the more I'm starting to understand how the district is structured and what opportunities we have to develop further as a force here."
Mabs is determined to continue acting as a role model for other aspiring officers, and is backing the recruitment campaign – 'Positive Action', encouraging more people of a BME background to become police officers.
From the hesitation he had when handing in his application to the police station in 1996 to walking into his 'spacious office' in Normanton today, Mabs has seen all levels of the police and says he is 'extremely thankful' for the career he has had.
"It's a great privilege to be where I am today. It is a humbling feeling" he said.
"I never set out to achieve something like this, but to now be responsible for a district and having achieved this rank, it's an amazing feeling".
"It's a massive compliment to what I've achieved over the years and the effort I've put in. I still walk into my office and think 'wow it's my district'."