Fantastic work by Hamara Centre is recognised by the National Centre for Diversity
The chief executive of Leeds' largest ethnic minority organisation in the voluntary and community sector has been named as the 'Community Champion of the Year' at a national awards ceremony.
Hanif Malik, of the Hamara Healthy Living Centre, was commended for his work in helping to develop the non-profit organisation at the annual National Centre for Diversity Awards in Birmingham last week.
Held at The ICC, the awards celebrate individuals from a broad range of sectors who have made a difference to their communities over the past 12 months.
Hanif was successful in his category ahead of competition from across the country and he said he was thrilled to just be nominated.
He said: "I was delighted to receive the award. It's not just about me as an individual; it's about all the work that the other organisations do, which I'm involved in but don't want to take full credit for, and the community as a whole. We're all in it together.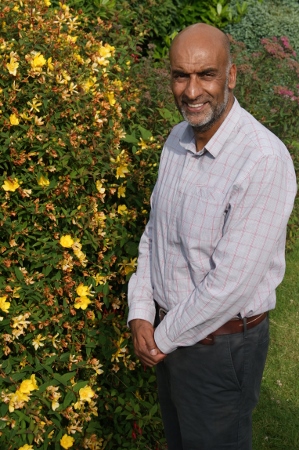 "From the Hamara perspective we've had a lot of success with the projects we've run. I'm also part of the 'Gift a Gift' foundation, which was established three years ago."
Give a Gift was established as a way of allowing Leeds' Muslim community to give back to the local causes through charitable initiatives for Leeds' Children's Heart Surgery Fund and Martin House Children's Hospice.
Kicking off every year with the 'Eid Toy Appeal' – where hundreds of gifts are donated to children following Ramadan, a host of other fundraisers and events follow.
"I'm really proud of the work with Martin's House Hospice and the Children's Heart Surgery Fund. It is so rewarding," Hanif continued.
"Community initiatives are my forte – they're what I enjoy doing. I think they're crucial and it's important to put something back into the community."
Solat Chaudhry, the Chief Executive of the National Centre for Diversity, added his praise for all those nominated in this year's awards.
"This is a fantastic opportunity to celebrate the New Year with all the excellent equality, diversity and inclusion work which has been achieved throughout 2015," he said.
The National Centre for Diversity Awards aim to advance equality, diversity, inclusion and fairness for all.