Extremism is now Bradford's 'Big Conversation'  
A roundtable discussion – involving MPs, local people from Bradford, young people aged 16-25, social workers, police and youth workers – took place at the Bradford Hotel on Thursday, as part of Bradford's 'Big Conversation'.
The Home Affairs Select Committee's aim was to gather direct evidence from young people about 'extremism' so that further research can be conducted for the government's 'Prevent' strategy.
The 'Prevent' policy has previously been described as a 'toxic brand' by civic leaders and communities, receiving much condemnation for allegedly 'targeting' Muslims.
Earlier this month, Bradford Council for Mosques secretary, Zulfiqar Karim, and Imam at the local Abu Bakr Masjid, Fazal Dad, addressed the issue at a Home Affairs Committee meeting in London.
Their sentiments were reiterated this week by Ms Shah and many of her constituency's delegates during the Big Conversation.
Ms Shah said: "Clearly Muslim young people's sense of feeling British is being put to the test by policies like 'Prevent'. I came into politics for two reasons, one – to get rid of my predecessor and secondly, to take [the publics'] voice to Westminster."
MP Keith Vaz said: "I think this is the first time MPs from the HASC have come to Bradford en masse. We are here to listen to what you have to say. We want to know what is going wrong."
Speakers at the roundtable discussion talked about media reports and portrayals of Islam and how the media is often not helpful in integrating people.
One member of the public said: "Educated people are going to Syria. This shows that something is wrong."
Another said: "Muslims feel like they can't speak to police because they feel they are the ones targeting them."
17 year-old Ibrahim Yunis, whose teacher had told him to go to the Big Conversation, spoke with the Asian Express.
He said: "I thought it was a really good opportunity and something like this doesn't come around very often.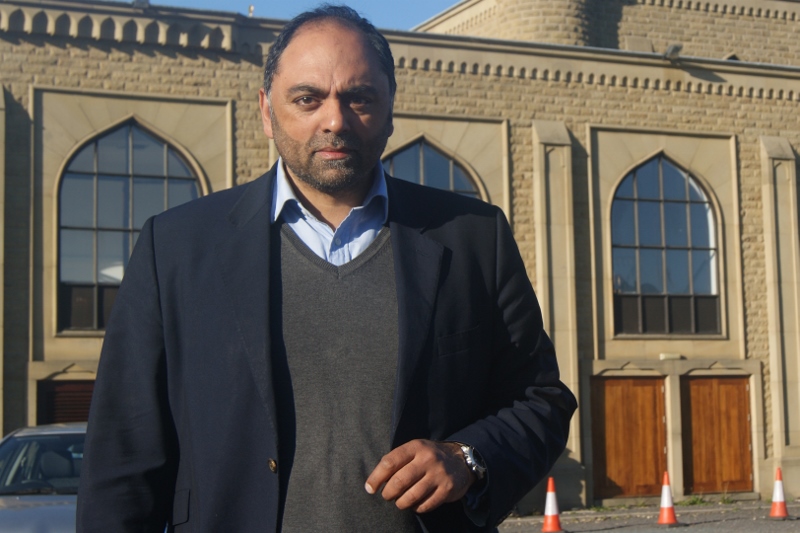 "Extremism is a delicate topic to talk about, especially when Muslims are targeted in the media. I do see the positive aspects in some papers but at the same time, many things are highlighted in certain ways and media stations might not always portray Asians in a positive light.
"I don't think you can categorize values as either British or Asian. I think values should be as black and white as 'humane' and 'inhumane'. There is no 'British or Asian'…if it's wrong, it's wrong and if it's right, it's right."
Some people mentioned how the hatred of black people in the 1950s and 60s has seemingly shifted to Muslims.
One of the participants said Muslim students are scared to admit mental health problems for fear of being labelled potential terrorists.
Many guests also talked about how frightened they were to speak their minds for fear of being labelled as 'radicalised' during what was a near three-hour discussion.