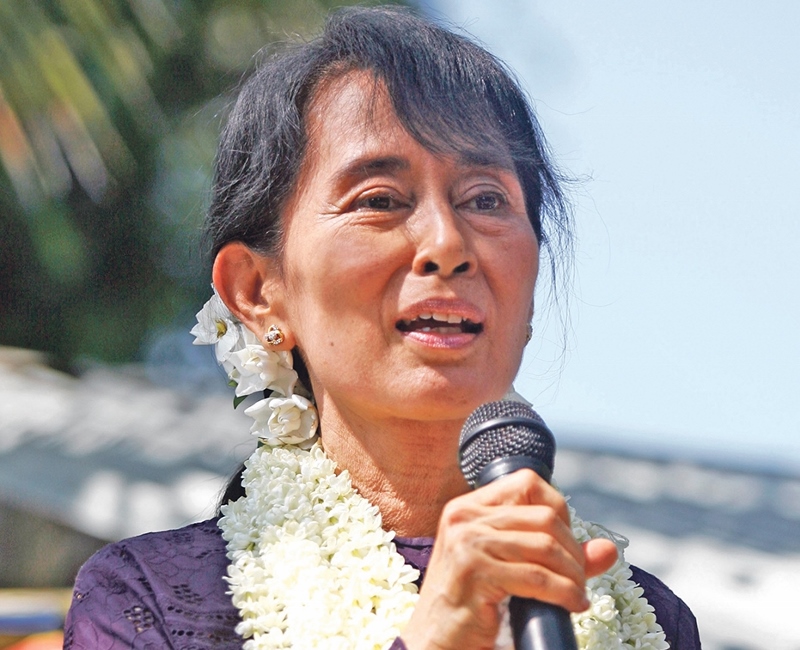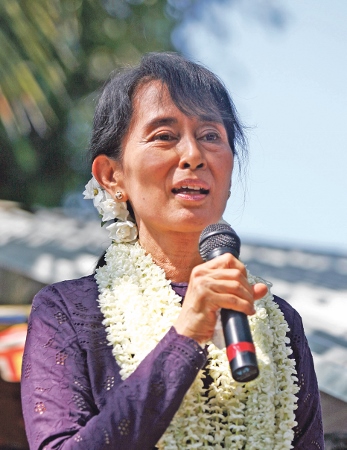 Burma's Aung San Suu Kyi has held a closed-door meeting with military President Thein Sein to discussion the transition of power to her civilian party following her party's resounding electoral victory last month.
Her National League for Democracy (NLD) is to take over the reins of government early in 2016.
It will be the first time since 1960 that there will be a democratically elected government in the country.
Suu Kyi conducted the meeting with Thein Sein at his residence in Naypyitaw with the 45-minute talks centred on the transfer of power, said presidential spokesman Ye Htut.
NLD scored a landslide victory in the general elections this year. However, to be effective in government, they will need the support of the military because the army controls a quarter of the seats in parliament giving it veto power over all constitutional amendments.
It also controls all key security portfolios.
Suu Kyi's NLD also won the general election in 1990 by a landslide but the results were annulled by the army and she was jailed in 1992 for eight years before being released and placed under house arrest for the last 15 years.
In 1991 she was awarded the Nobel Peace Prize.
The army ruled Burma from 1962 until 2011, when a military-backed civilian government came into power led by Thein Sein which brought in a number of reforms.