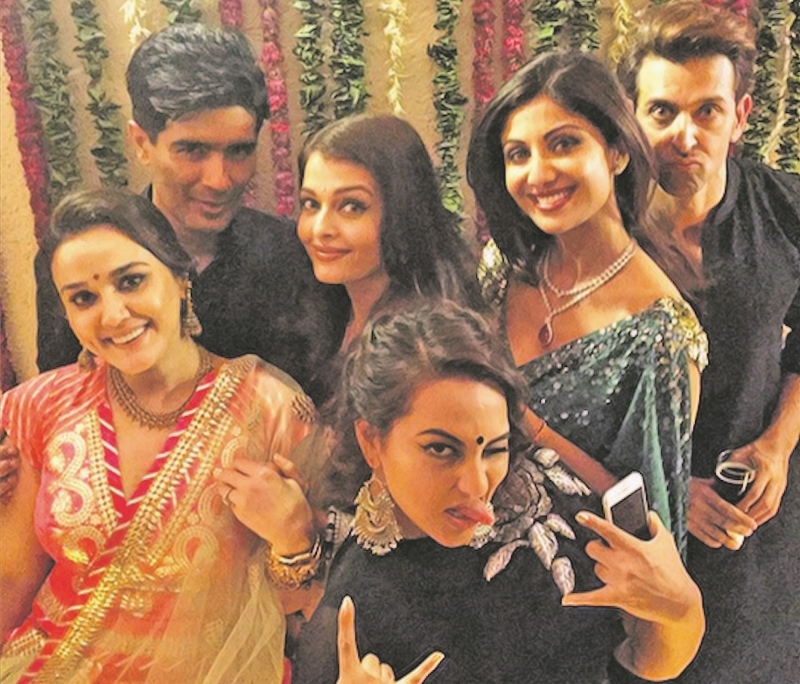 Tinsel town's hottest celebs at big festive bash!
Amitabh Bachchan held his annual Diwali party at the most-famous Bachchan residence in Mumbai, last week.
With legends from every corner of tinsel town being spotted, the guest list included Shah Rukh Khan, Gauri Khan, Salman Khan, Deepika Padukone and her beau Ranveer Singh making an appearance in the same car looking rather royal, Bajrao Mastani was written all over the duos outfits!
While Ranbir Kapoor and Katrina Kaif also kept it low key on their arrival together, but still managed to smile at the paparazzi in style.
The grand affair brought together every bollywoodian's dream of all the stars that we admire in one big bash!
With Deepika and Kareena Kapoor wearing the same designer Sabyasachi, Deepika attended the Bachchan bash in a black and gold sari accessorising with trendy Amrapali jewels. Kareena decided to celebrate the occasion with her family and friends, in a private affair, possibly in a 'Nawab' style.
The highlight of the night was Sonakshi Sinha's selfie that went viral on social media, after it was posted on Instagram by Shilpa Shetty. With Sonakshi posing like a true 'selfie queen' and photo bombing the selfie that included, Preity Zinta, Aishwarya Rai Bachchan, Hrithik Roshan, Shilpa Shetty and well known designer Manish Malhotra. We have to say it looks like they all had a blast!