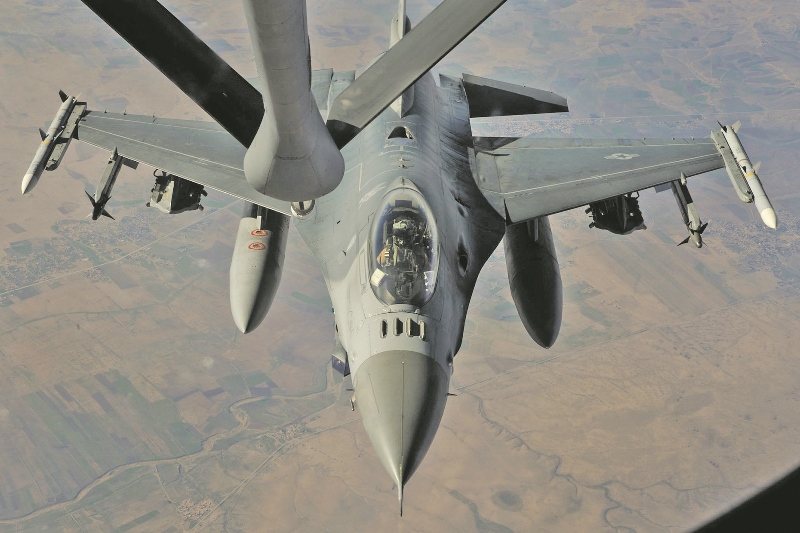 City of Ramadi targeted in recent US mission
Recent airstrikes led by US-led coalitions fighting Daesh ( also known as Islamic State) in Syria and Iraq have killed the group's financial minister and two other senior leaders, a spokesman for the Pentagon said on Thursday.
The spokesman also said coalition airstrikes have killed 350 Daesh fighters in the city of Ramadi in Iraq. Iraqi forces have retaken parts of the city in the past week whilst an American military spokesman has suggested that the extremists have lost as much as half of their defending force.
Later on, the spokesman named the people that the US airstrikes had killed as Abu Maryam, a Daesh enforcer and senior leader of their extortion network, and Abu Rahman al-Tunisi, a Daesh executive officer who was responsible for coordinating weapons, people and communications.
Abu Salah, described as the group's financial minister and a holdover from the al-Qaida network, was one of the key people in the terrorist organisation and was also killed in the airstrikes.
Col Steve Warren, spokesman for the US military command in Baghdad said: "Killing [Abu Salah] and his predecessors exhausts the knowledge and talent needed to coordinate funding within the organization."
Islamic State still controls much of the town of Ramadi and US officials cannot predict how long it will take to reclaim the city, which is crucial to the Iraqi government's hopes of restoring its borders.
Defense secretary Ash Carter, speaking on Thursday, said Iraqi progress in retaking Ramadi has been 'disappointingly slow'.
He said: "I am certain [Ramadi] will fall, and we will assist in the making of it fall."
He added that if the Iraqi government requested it, the US would be willing to send out Apache attack helicopters from the US Army to help secure Ramadi, especially if it would 'make a strategically decisive difference'.