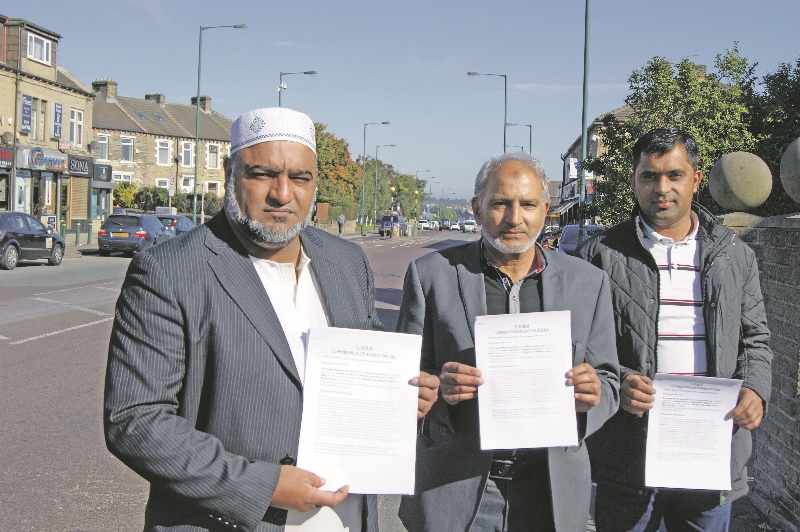 Bradford family launch petition to protect city's drivers
A bereaved father, whose son was tragically killed in a car accident last year, has launched his own petition in an attempt to keep other drivers safe on Bradford's busiest roads.
Amjad Malik, from Eccleshill, is attempting to gather 2,000 signatures in support of installing speed cameras on Leeds Road, Killinghall Road and Barkerend Road.
On 14th September 2014, Mr Malik's 15-year-old son, Saliq, was involved in a serious crash on Gilpin Street, whereby the car he was travelling in collided with a metal pole and wall.
Despite being rushed to hospital, the teenager sadly passed away and now Mr Malik and his family want to ensure no other families suffer a similar loss.
"So far we have nearly 300 signatures online and in paper form and are on track to meet our 26th October target," he said.
"It is extremely important that we do what we can to stop the loss of life due to avoidable car accidents in these accident black spots across Bradford.
"Speed cameras will slow down drivers who are speeding in excess of 50 to 70mph on some of these roads at night, and ultimately they could save a life."
The speed camera petition has been arranged by Mr Malik and his family via their recently launched project – Consequences of Reckless Driving (CORD).
Operating out of a base on Manningham Road, they aim to raise awareness around the issues of dangerous driving by speaking with the community through schools, community centres and other institutions.
Mr Malik adds: "The petition is part of CORD and is one of the first things we hope to achieve as a real organisation.
"Since Saliq's crash last year, around 20 to 25 serious road traffic accidents have happened on these busy roads and we are trying to stop this trend.
"So far we have established connections with local schools and are hoping to speak with mosque committees in an attempt to spread the message.
"I would ask everyone to sign the petition and help make our roads safer to drive on."
If you would like to sign the petition online, please visit: epetition.bradford.public-i.tv/epetition_core/view/ThinkSpeedThinkSaliq