Family and friends of a teenager, who sadly passed away in hospital earlier this year, have raised thousands of pounds in his memory for two local causes.
16-year-old Arslan Aslam, from Ravensthorpe, suffered from muscular dystrophy and died five days after undergoing surgery, to allow him to sit up straight, at Royal Manchester Children's Hospital.
On Saturday 26th September, around 30 people gathered to complete a fundraising walk or run, from the family home in Ravensthorpe, to Huddersfield's Forget Me Not Children's Hospice.
Raising funds for the hospice, as well as Martin House Children's Hospice, over £4,000 was collected in total, following a number of fundraising activities in previous weeks.
Amongst the walkers on the day was Arslan's father, Mohammed, who along with his wife, Nasreen, and eldest son, Hassan – who also suffers from muscular dystrophy, completed the five mile route in around two hours.
Arslan's brother, Rizwan, ran the distance with local boxers from across the region, after helping organise the event.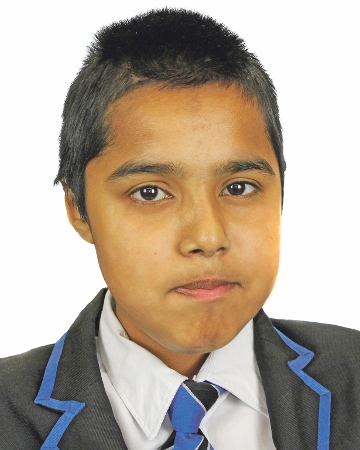 Speaking after the walk, Mohammed said he was delighted with the turnout on the day and hoped to repeat the initiative next year.
"We had a row of champions leading us out on the run with boxers from across the region, who knew Arslan, coming down to take part," he said.
"It was a great effort by everyone who joined in, with the runners completing the route in around 51 minutes and the walkers in just under two hours.
"When we arrived at the finish, staff at the hospice were fantastic with us all and their hospitality was brilliant. To have raised around £4,000 is a great achievement and we hope it can help these two brilliant causes."
Amongst the donors to the fundraiser was Arslan's former school, Newsome High School, who collected £700 for the project, whilst Diamond Wood Community Academy also donated funds. Meanwhile, the fundraisers were also joined on the day by Dewsbury MP, Paula Sherriff.
With plans to repeat the run next year, Mohammed is determined to build on last weekend's success and ensure they can smash their fundraising targets.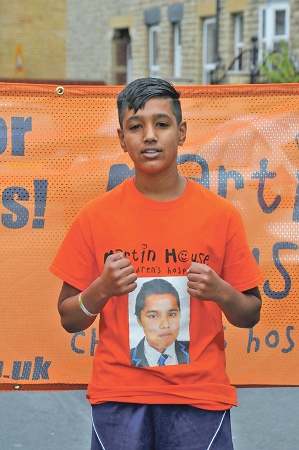 "The event itself was kept relatively small this year which allowed us to make sure everything ran smoothly but next year we are already aiming to make it bigger and better," he added.
"Hopefully, with the help of sponsors and the community we can raise even more money for Forget Me Not and Martin House."
Lisa Calvert, Community Fundraiser at Forget Me Not Children's Hospice, thanked the family for their support.
"From everyone at Forget Me Not Children's Hospice we want to say a big well done to all of the participants who took part in the sponsored walk and run this past Saturday and a special thank you to everyone who worked so hard to organise the event," she said.
"We must raise £3.8million each year to continue providing our services and with just six per cent of this coming from government funding, the support of the local community is vital."
Sarah Tarpey, Community Fundraiser at Martin House Children's Hospice, added: "Rizwan's efforts are truly inspiring and we thank him wholeheartedly for his support.
"The Aslam family have been a pleasure to work alongside and we are deeply touched that Rizwan has chosen to remember his brother, Arslan, by raising much-needed funds to support other young people at Martin House."
If you would like to make a donation towards the family's efforts, please visit mohammedarslan.aslam.muchloved.com