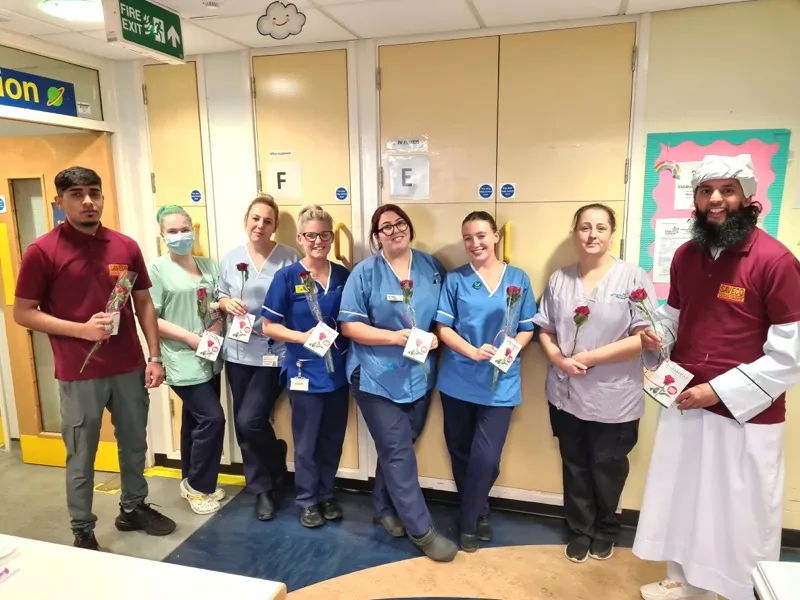 A renowned award-winning marathon man, who's champion efforts have seen him raise over £750,000 for numerous charities, has launched his own foundation.
Nazim Ali, from Bradford, launches his 'Nazim Ali Foundation' after 26-years of community and charity work. His epic efforts include feeding the local homeless community, gift-giving at children's wards across Yorkshire and travelling overseas on aid deployments in poverty-stricken countries such as Uganda, Turkiye/Syria border, Bangladesh, Mosul (Iraq) and Malawi to name a few.
And all of the activities he carries out to raise monies is always self-funded, with leave taken from his day-job as a school career adviser.
He says: "Launching the 'Nazim Ali Foundation' has been something I have considered over the last five-years, and I've had a number of friends and donors encouraging me to do so.
"The viewpoint from them, was that if I do launch it, then it needs to include my name since people are familiar with my track record of the last 26-years of transparency and accountability.
"I always pay for my own travel, hotels, race fees and ensuring 100% of donations go to the stated causes.
"Donors and friends often joke that I am 'Nazim Ali the brand'!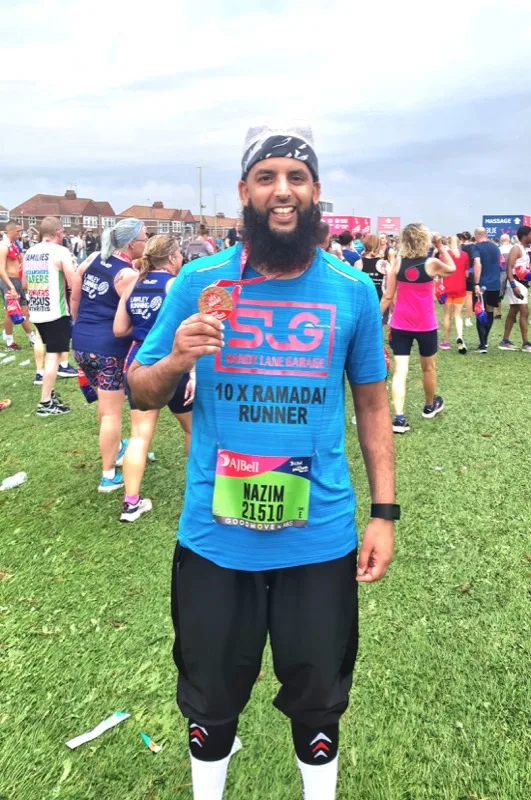 "I must admit it took some convincing to include my name in the foundation as it isn't something that appealed to me because I am more focused on making a profound difference through my projects."
Nazim launched his foundation on his 11th annual 'Creating Smiles Gifts Initiative', which always takes place on the birthday of Prophet Muhammad (PBUH).
Gifts were handed out to children, and roses to the nursing staff at Airedale Hospital Children Ward. In Keighley town centre, and at the Curry Circle Food Provision – which provides warm two-course meals to the homeless and needy (where he's been volunteering for almost a decade), hundreds of chocolates and roses were handed out.
Nazim says: "Roses symbolise love, happiness, inclusively, and to this end I feel we were successful as so many people were touched by the gesture and loved the cards with each gift with sayings of Prophet Muhammad (PBUH).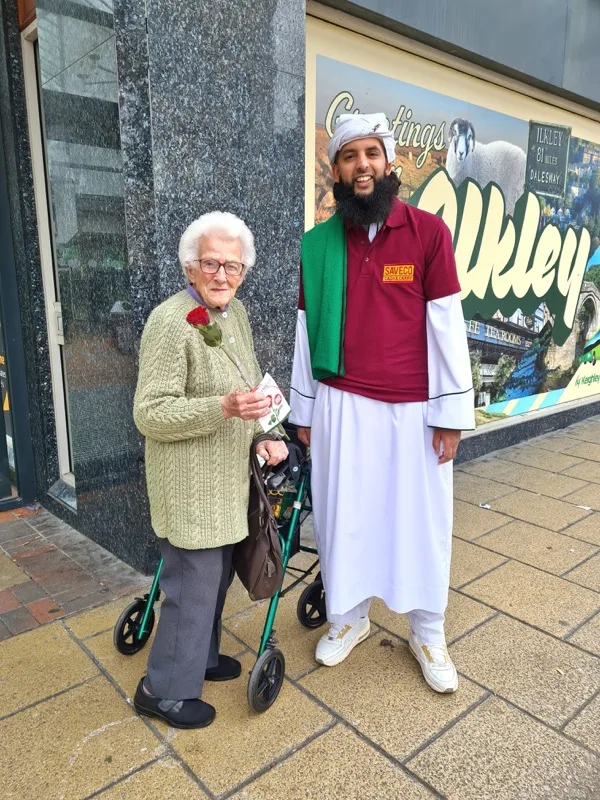 "In total almost 400 roses and chocolates were distributed in Bradford and Keighley. I dedicated this gift giving to Prophet Muhammad (PBUH) on his birthday as he is loved and revered by the world's 1.8 billion Muslims as well as British Muslims like myself.
"Prophet Muhammad (PBUH) has inspired, through their life and teachings, British Muslims like myself to engage in civic renewal which I have done proactively and steadfastly for 26-years. They taught me irrespective of faith or ethnicity to help others."
Nazim expressed his gratitude to his long-term corporate sponsors, Shiraz Ahmed and Fairaz Ahmed of Bradford-based Saveco Cash & Carry, and his other sponsors.
"I'd also like to thank my dear friends Wajid Khan, Mohammed Azeem and 17-year-old, Keighley resident Muhammad Jibril Bashir who assisted me on this years' 'Creating Smiles Gifts Initiative'.
Mohammed Azeem spent 61 days in hospital of which 41 were in a coma as he battled against Covid-19 and thankfully he made a full recovery. Prior to Covid-19 he successfully battled against cancer.
Wajid Khan comments: "It was a great honour to have been asked to attend with my friend Nazim Ali who never stops helping others and who I have had the pleasure with working with both on local and overseas charitable projects."
Nazim adds: "The hopes and aims of the 'Nazim Ali Foundation' are to be a mechanism for me to involve others and build on the excellent work I have done over so many years both on a local and international level.
"I have always thanked God, prided myself on being well-rounded, and above all have always wanted to help the most vulnerable in society. For me, servitude is an immense honour and privilege!"