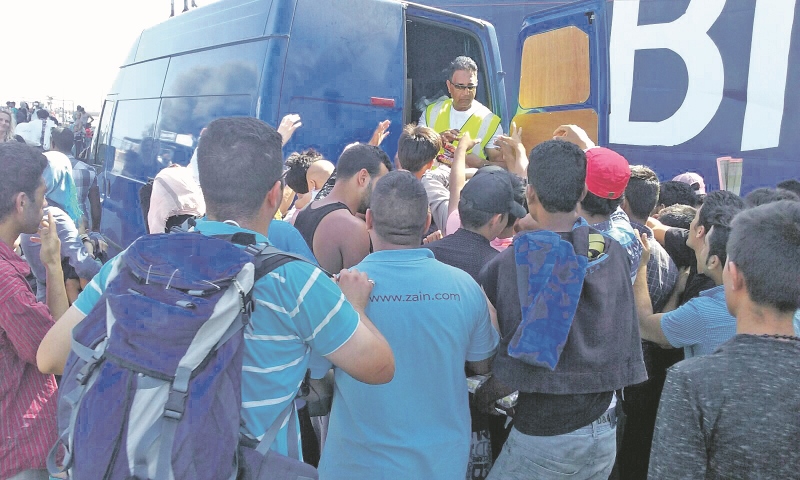 'The images seen on television did not do justice'
A veteran volunteer from Bradford, who claims to be amongst the first aid workers to leave for the island of Lesbos to support refugees, is preparing to head out on his latest mission this week.
Ghalib Hussain was joined by fellow Bradfordian, Shafiq Hussain, and Abdul Ghafoor, from Keighley, as they embarked on a 19-day aid mission at the start of September.
Having already delivered ambulances to Pakistan, travelled to Syria three times and Gaza by road, Mr Hussain loaded his Sprinter Van with supplies, and in the company of his two fellow volunteers, headed out across Europe.
Eventually arriving in Lesbos, the team helped fleeing refugees off their dhingy boats before following them on their tiresome 60km walk to Myteline.
Continuously loading up on goods from local cash and carries, the trio handed out water, food and essentials for women and children throughout the huge route before arriving at the ferry port.
From here, refugees travelled across Europe, into Macedonia, Serbia, Hungary, Austria and eventually the Jungle migrant camp in Calais, followed closely by the West Yorkshire humanitarians.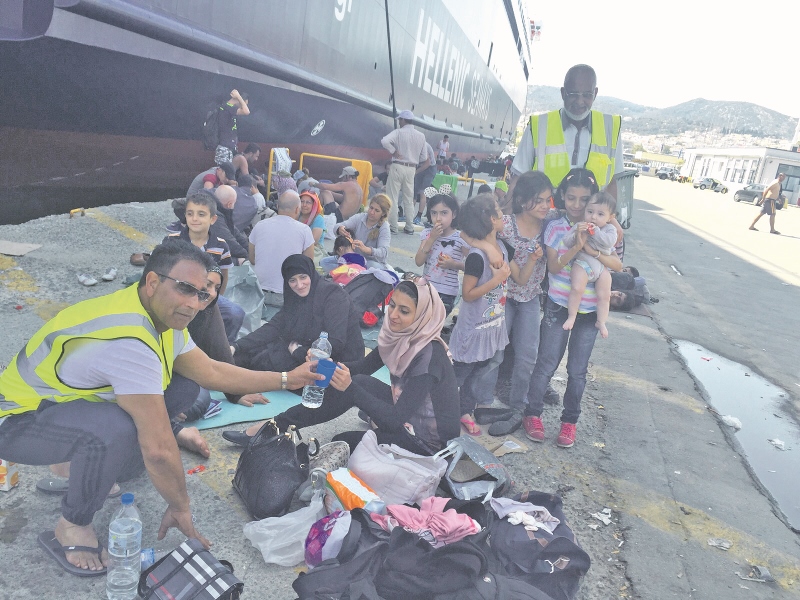 Speaking about the trip, Mr Hussain said: "I actually had a dream about it three weeks before and thought about all these people who needed help.
"When we got there, my dreams and the images which we had seen on television did not do justice to the conditions some people had to face.
"I was astounded to see so many people, many of whom will have been professionals back in their home countries, being forced to embark on this journey with little or no help.
"As a team, we followed the journey of the refugees and continuously loaded up on supplies. We had initially loaded up the van with blankets, water, tents and food in England, but you run out so quickly that we just kept buying more and more."
Spending almost three weeks on the trip, the group travelled over 4,500 miles to support the refugees.
"To see the smile on the people's faces when we handed out the supplies made it all worthwhile," Ghalib added.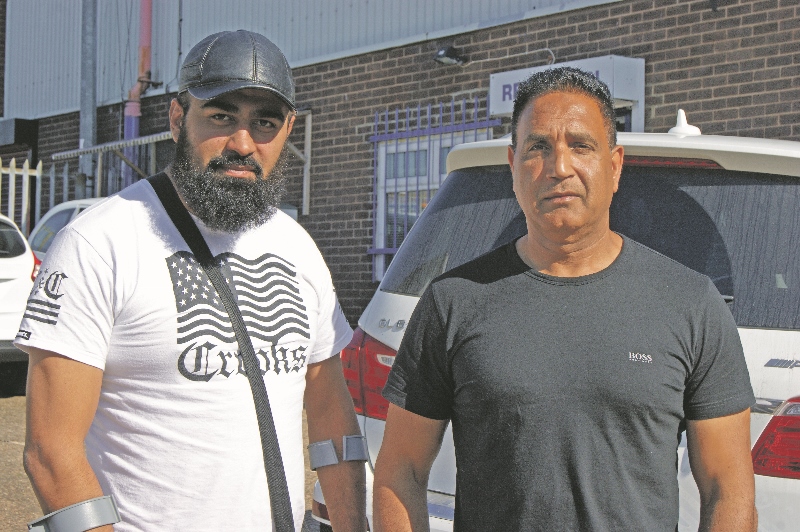 "Every time we stopped to load up on supplies we spoke with people about what we were doing. The generosity of strangers was overwhelming at times, with people doing all they could to help."
Now preparing for his latest aid mission in Lesbos once again, Ghalib says he would urge people wanting to help to get in touch with charities 'working on the ground'.
He said: "When we travelled to Lesbos first time in September, there were very few volunteers out there but now some great work is being carried out.
"These groups need support and you can help them. To know you have put a smile on a child's face is one of the best feelings in the world."