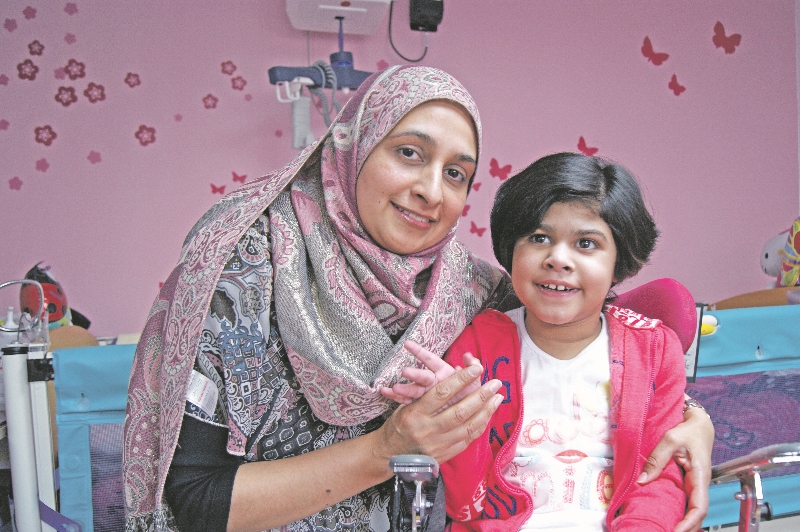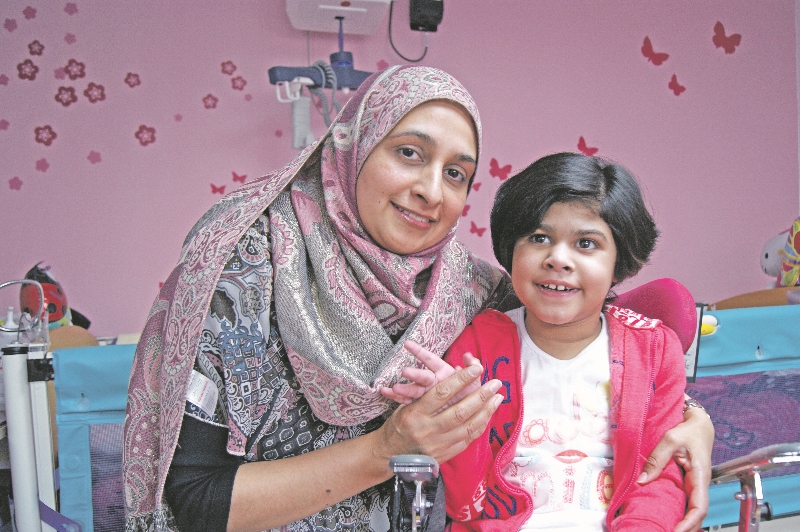 Yorkshire's amazing response following call for organ
Thousands of people from across Yorkshire signed up to the organ donor register in July as the public answered calls to 'Be a Hero' and help save a life.
As part of the Leeds Teaching Hospital NHS Trust's (LTHT) Yorkshire-wide campaign, almost 13,000 people added their names to the donor register in just six weeks from the start of July.
The 'Be a Hero' campaign promotes the fact that you don't have to be a superhero to save a life and that anyone can find themselves in a position to need a hero, or even be one themselves.
Nine-year-old Zayna Iqbal is one child who benefitted from a cadaveric donor in 2013; receiving a kidney just one week before her eighth birthday.
After waiting three years on the donor waiting list, her family were finally told that an organ had been found and for Zayna's mother, Najmah, it was an 'indescribable moment'.
"As a family we have been through the journey where you know that there is a very real possibility that your child may pass away because of organ failure," she said.
"The feeling you get when you receive a call saying 'we've found a kidney' is something you cannot explain. Zayna was given the gift of life by a complete stranger and we are so thankful for that.
"I would urge everybody to sign up to the organ donor register because we can all be affected by organ failure. Giving is always harder than receiving but the gift of life is the most amazing thing a person can do."
Last year, just over 100 people in Yorkshire donated an organ after their death.
Together, these amazing individuals provided 294 lifesaving transplants yet sadly there are still nearly 800 people in Yorkshire waiting for a transplant.
Nationally, more than 10,000 people in the UK currently need a transplant and of these, three a day will die waiting.
Dr Simon Flood, one of the clinical leads for organ donation at LTHT, explained how important it was for campaigns such as 'Be a Hero' to ensure more lives are saved every year.
"We are extremely grateful to the courageous families who've come forward and shared their stories to support the campaign," he said.
"They have inspired others to sign the organ donor register which over time will help save lives in our region.  
"Every one of us has the potential to save or transform up to nine lives by donating after our death. A transplant is often the only treatment option available for those waiting for an organ.
"Sadly, three people die every day in the UK due to the lack of a donor organ. We still need more people to think about their donation wishes, discuss those wishes with family and friends and sign up to the organ register.
"We hope many more people in Yorkshire will be touched by the Be a Hero campaign so that in the future everyone in Yorkshire gets a transplant in time."
The week commencing Monday 7th September is National Transplant Week and the 'Be A Hero' campaign is appealing to Yorkshire businesses and communities to raise awareness and inspire Yorkshire residents to sign the donor register.
You can do this by sharing your #BeAHero selfies via social media and by asking all friends, colleagues and family members to sign up today.