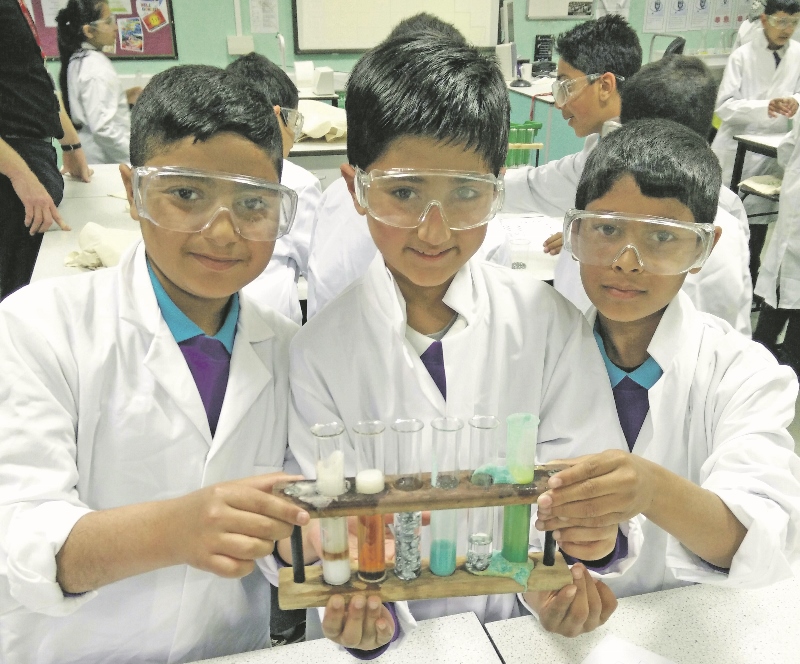 Giving primary school pupils a fun insight into higher education
The transition between primary and secondary school can be a daunting prospect for many children.
With this in mind, one Bradford school has continued to take its proactive approach by welcoming the next generation of students to their premises with a special 'Young Learners Day' held last month.
Year 5 students from Thornbury Primary and Dixons Marchbank, visited Laisterdyke Business and Enterprise College where they experienced the excitement of science experiments, first-hand.
The interactive lesson gave the youngsters a chance to take part in a whole new subject class, enabling them to gain an understanding of what they will experience when they leave primary school.
The only school in Bradford to offer this experience to nine-year-olds, Laisterdyke not only aims to enthuse younger children about secondary school learning but hopes to diminish the fear younger children have of secondary school, believing it to be an intimidating environment.
Jen McIntosh, Principal at the school, said the initiative has always proved successful in the past and was delighted to see the children interacting so well on their taster day last month.
"It was an extremely successful event with lots of positive feedback from the feeder school staff and students," she said.
"We do this every year to enable pupils to engage in the subjects they excel at in primary school at a high school level, the children find it incredibly inspiring not to mention exciting.
"It's also nice to see the children form new bonds and friendships with children from other schools – it's all part of preparing them for the transition and makes it much smoother for them when the time comes."
Laisterdyke Business and Enterprise College is a foundation comprehensive college with over 1,000 students on roll, including over 160 in post-16 education.